Daily Bulletin: Cyclone Gaja makes landfall; Sabarimala temple opens at 5 pm; SC to hear CVC report on Alok Verma; day's top stories
Sabarimala Temple opens for 41-day Mandalam-Makaravilakku today, Supreme Court will hear CVC report on Alok Verma, Cyclone Gaja is predicted make landfall today - here are the day's top stories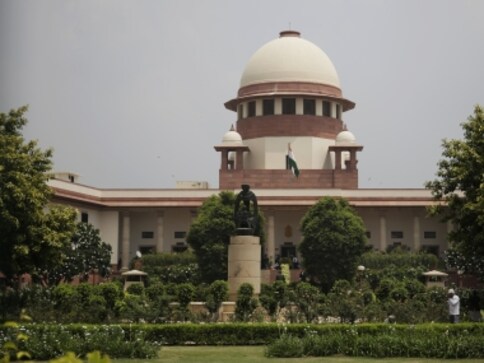 Sabarimala to open for 41-day Mandalam-Makaravilakku at 5 pm; prohibitory orders imposed
The Sabarimala Temple will open at 5 pm on Friday for its 41-day Mandalam-Makaravilakku when two new melsanthis (chief priests) — ML Vasudevan Namboodiri (Ayyappa temple) and MN Narayanan Namboodiri (Malikapapuram) will assume charge. Though devotees will be allowed inside the shrine from 5 pm to 10 pm on Friday, pujas and 'neyabishekams' (ghee offering) will be held only when the temple opens at 4 am on 17 November, the first day of Malayalam month of Vrischikom, according to a TDB release. Ayyappa pilgrims, who visit the Sabarimala temple, will not be allowed to stay back at the 'sannidhanam' at night after darshan, DGP Loknath Behara said on Thursday. Police presence in and around the hill shrine would be doubled this year compared to last year, he said.
An all-party meeting on Thursday failed to end the deadlock over the Supreme Court verdict that lifted the ban on entry for women of menstrual age to Sabarimala temple which was wrapped in an unprecedented security blanket on the eve of its opening for the two-month-long annual pilgrim season. Amid fears of fresh protests against the verdict, officials said prohibitory orders under Section 144 CrPC banning assembly of four or more people would be in force in Sabarimala in Kerala from midnight on Thursday for a week. At the meeting, the Kerala government took a firm stand it would implement the verdict, prompting the opposition to walk out in protest.
SC to hear CVC report on Alok Verma 
The Supreme Court on Friday is scheduled to hear CBI director Alok Verma's plea challenging the Centre's order divesting him of his duties and sending him on leave in view of allegations of corruption against him. A three-judge bench, headed by Chief Justice Ranjan Gogoi, is also likely to consider the report of the Central Vigilance Commission (CVC), placed before it in a sealed cover, with regard to the probe into the allegations of corruption against Verma. The bench is also likely to consider the report of acting CBI director M Nageswara Rao, also filed in a sealed cover in the court, with regard to the decisions taken by him from 23-26 October. Besides the plea filed by Verma, the court is also seized of the PIL filed by NGO Common Cause, which has sought a probe by special investigation team against CBI officers.
Cyclone Gaja makes landfall, over 76,000 people evacuated
Cyclone Gaja made landfall in Nagapattinam district of Tamil Nadu around 1.40 am on Friday, according to reports. The state has been put on high alert, with more than 76,000 people being evacuated. According to latest information from the Indian Meteorological Department (released at 5.30 am Friday), Gaja was expected to move nearly westwards and weaken gradually into a cyclonic storm during the next three hours.
Around 29,000 permanent cyclone shelters have been made and food is being provided to those who are residing in it. The Indian Navy has also been put on alert for relief efforts. Two Indian Naval ships — Ranvir and Khanjar — are on standby to proceed to the most affected areas to undertake Humanitarian Aid Distress Relief (HADR), evacuation, and logistic support, including the provision of medical aid.A holiday has been declared for schools and colleges in many districts on Friday.
Rajasthan polls: Congress releases first list of 152 candidates
The Congress late Thursday night released its first list of 152 candidates for the 7 December Rajasthan Assembly elections, fielding former chief minister Ashok Gehlot from Sardarpura and state party president Sachin Pilot from Tonk. Gehlot and Pilot had on Wednesday made their intentions clear that they would contest the Assembly polls along with senior state leaders. Former National Commission for Women chief Girija Vyas will contest from Udaipur, while senior party leader CP Joshi will be party nominee from the Nathdwara Assembly seat. The Leader of Opposition in the Rajasthan Assembly, Rameshwar Lal Dudi, is the Congress's candidate from the Nokha assembly seat. AICC Secretary Harish Chaudhary will contest the polls from the Baytoo seat. Former BJP MP Harish Meena, who had switched over to the Congress on Wednesday, has been fielded from Deoli Uniara.
Narendra Modi to address rallies in poll-bound Madhya Pradesh
Prime Minister Narendra Modi will crisscross poll-bound Madhya Pradesh from Friday starting with a public meeting in Shahdol district, over 500 kilometres from Bhopal, a senior BJP functionary said on Thursday. The prime minister will address two public meetings, mostly on alternate days, starting Friday, state BJP chief Rakesh Singh said. After the rally at Shahdol, Modi will be in Gwalior to address another rally before flying back to Delhi, Singh informed. He will return and address public meetings in Chhindwara and Indore on Sunday before returning to Delhi, Singh added.
Rupee closes on a two-month high at Rs 71.97
Continuing its recovery momentum, the rupee vaulted 34 paise to close at a two-month high of 71.97 against the US dollar on Thursday on robust foreign fund inflows amid low crude oil prices.  Dealers said the strength in the rupee was also supported by increased selling of the greenback by exporters and banks.
At the interbank forex market, the rupee opened firm at 72.04 and rose further to 71.87 per US dollar. It touched a low of 72.18 before finally finishing at 71.97, up by 34 paise. The last time rupee breached the 72-level was on 14 September when it had closed at 71.84.
OnePlus 6T Thunder Purple variant to go on sale at 2 pm
The Thunder Purple variant of the OnePlus 6T, which has been doing the internet rounds ever since the phone launched in China, will be available for sale in India starting 2 pm today. The Thunder Purple variant is priced at Rs 41,999, which is the same as the Mirror Black version with 8 GB RAM and 128 GB storage. As far as specifications are concerned, everything remains the same as the regular OnePlus 6T.
Pa Ranjith to make Hindi directorial debut with Birsa Munda biopic
Kaala director Pa Ranjith will direct the biopic on the life of Birsa Munda, a tribal freedom fighter in the modern-day Bihar and Jharkhand in the late 19th century. On the occasion of Munda's 143rd birth anniversary on Thursday, the makers announced Ranjith would be making his Bollywood directorial debut with this yet-to-be-titled film. Birsa Munda single-handedly raised an army of tribals and fought against the British for their rights to ownership of land, a press release read.
also read
India
Prime Minister Narendra Modi launched the special Rs 75 coin on Sunday to mark the historic inauguration of the new Parliament building. It can be purchased on the India Government Mint website. Since it is a commemorative coin, it can't be used to make purchases
India
As Prime Minister Narendra Modi inaugurates the new Parliament building on Sunday, a key part of the event will be the installation of a 'sengol', a golden sceptre. It was received by Jawaharlal Nehru on 14 August 1945 and symbolised the transfer of power from the British
India
The inauguration of the new Parliament building on 28 May by Prime Minister Narendra Modi has stirred a huge row between the Opposition and the BJP. Congress and others argue that it should be the President and not the PM who should be at the opening event. But what has been the norm in the past?