Daily Bulletin: Congress flaunts newest recruit as BJP dismisses Priyanka's entry in politics; Modi-led panel to pick new CBI chief; day's top stories
Day's top stories: High-powered selection committee to meet to decide on a new CBI director; The Supreme Court to hear a plea against the appointment of M Nageswara Rao as interim CBI director; ISRO to launch the Kalamsat payload and Microsat-R satellite; and more.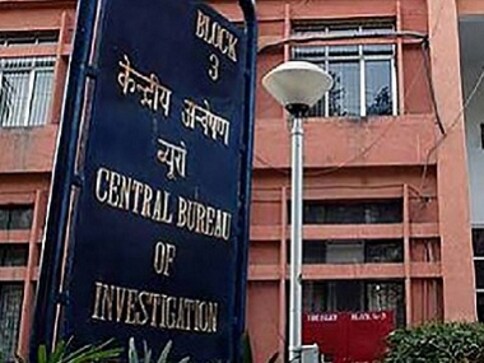 A high-powered selection committee will meet at 6 pm on Thursday to decide on a new CBI director

The Supreme Court is scheduled to hear a plea challenging the government's order appointing M Nageswara Rao as interim CBI director

ISRO will launch the Kalamsat payload and Microsat-R satellites from Sriharikota
Selection meeting for new CBI director
A high-powered selection committee will meet at 6 pm on Thursday to decide on a new CBI director. The meeting comes after the panel ousted Alok Verma from the post earlier in January. Prime Minister Narendra Modi heads the committee, in which the Chief Justice of India Ranjan Gogoi and the Leader of Congress in Lok Sabha Mallikarjun Kharge are the other members.
Supreme Court to hear plea on Nageswara Rao's appointment
The Supreme Court is scheduled to hear a plea by NGO Common Cause challenging the government's 10 January order appointing M Nageswara Rao as interim CBI director. On Monday, Chief Justice of India Ranjan Gogoi Monday recused himself from hearing the plea, saying he would be taking part in the meeting to select the CBI director on Thursday. The bench, also comprising Justice Sanjiv Khanna, then said that the PIL would be heard by some other appropriate bench on 24 January.
Priyanka enters politics, BJP says "most un-eventful" news of 2019
Congress, in a surprise move, announced Priyanka Gandhi's entry into politics. Her appointment became a point of political debate with leaders of Congress and its allies welcoming it saying she will be a "great success" for the party while the BJP dubbed her entry into active politics "as an admission by the Congress that its president Rahul Gandhi has failed in providing leadership". Spokesperson GVL Narsimha Rao said that it was the most un-eventful news of 2019.  In an apparent reference to her appointment, Narendra Modi said unlike "many cases" where family is the party, for the BJP the party is family. Interacting with BJP booth workers from Baramati, Gadchiroli, Hingoli, Nanded and Nandurbar in Maharashtra, Modi also said that in the BJP, decisions are not taken on the wishes of a person or family.
BJP spokesperson Sambit Patra said Rahul Gandhi has opted for family "crutches" after facing rejection from other opposition parties. Another spokesperson Shahnawaz Hussain said the defeat of Congress is imminent and Priyanka's entry cannot stop that from happening.
Second day in Amethi for Rahul Gandhi: Scheduled to meet party workers
Congress president Rahul Gandhi continues visit to his parliamentary constituency Amethi which started on Wednesday. During this two-day visit, the Congress chief is expected to take part in several party programmes and a meeting. At 09.30 am, he is scheduled to hold a meeting with Congress workers at Bhuamau guest house. By 3 pm is will reach Fursatganj airport to end his visit.
Congress-JD(S) meet in Bengaluru
The Congress-Janata Dal Secular (JDS) coordination committee meeting is set to take place in Bengaluru at 5 pm on Thursday. The meeting is likely to initiate Lok Sabha seat-sharing discussions between the coalition partners, according to reports.
Building collapses in Gurugram
More than five people were trapped after a four-storey building collapsed in Ullawas, Gurugram, on early Thursday morning. The rescue operation is currently underway.
Piyush Goyal given temporary charge of finance ministry
As Finance Minister Arun Jaitley remains in the US for medical treatment, Union minister Piyush Goyal has been given temporary charge of the ministry. Goyal likely to present the interim Union Budget on 1 February.
ISRO to launch the Kalamsat payload and Microsat-R satellite
The Indian Space Research Organisation (ISRO) will launch the Polar Satellite Launch Vehicle-C44 (PSLV-C44) carrying Kalamsat payload and Microsat-R satellite into space on Thursday from Sriharikota in Andhra Pradesh. The countdown for the launch of PSLV-C44 started on Wednesday at 7.37 pm at Satish Dhawan Space Centre in Sriharikota. The launch is scheduled for Thursday at 11.37 pm.
Five killed in shooting at Florida bank
A gunman opened fire inside a Florida bank on Wednesday, killing five people before surrendering to a SWAT team. The shooter called police to report that he had fired shots inside the bank in Sebring, about 80 miles (129 kilometers) southeast of Tampa. Negotiations failed to persuade the barricaded man to leave the building. The SWAT team then entered the bank, and the gunman eventually gave up, police told AFP.
Microsoft attempting to fight fake news on its mobile Edge browser
Going forward, Microsoft's Edge mobile browser users can expect to receive warnings when they visit untrustworthy news sites. The software giant has joined hands with NewsGuard, an organisation that employs journalists to review thousands of websites on the web, scoring them on 9 different factors. The news rating feature warns users of fake news, and of publications that fail to maintain accuracy in their reporting. The feature simply rates a website green or red, with green suggesting safe.
Yes Bank Q3 results today
Private lender Yes Bank's December quarter results are expected today. Media reports said that the bank may report higher slippages and loan provisions on account of its exposure to the IL&FS group. However, net interest margins is likely to remain stable for the third quarter. Yes Bank shares climbed 2 percent in early trade on Wednesday after the bank partnered with Government of Maharashtra to onboard PDS shops onto the electronic PDS initiative through which they can become agents of the bank.
India
The Supreme Court of India Friday issued notice to Prime Minister Narendra Modi-led government at the Centre seeking its response for blocking a two-episode BBC documentary titled - 'India: The Modi Question'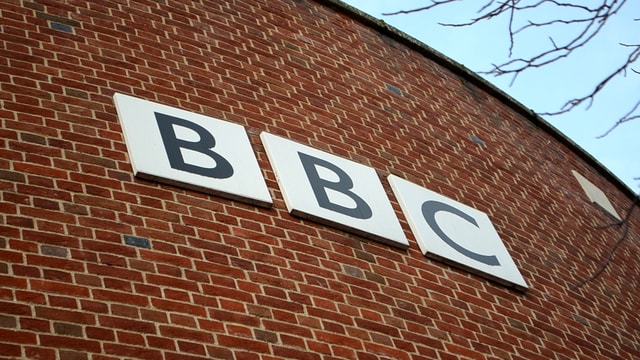 Opinion
The process to colonise the mind of a society outlives political colonisation and is carried forward even when the colony is politically free
Politics
In an exclusive interview with Network18 Group Editor-in-Chief Rahul Joshi, Yogi Adityanath said that Uttar Pradesh was moving towards becoming a $1 trillion economy, after the Covid-19 pandemic had put a temporary halt to the goal