Daily bulletin: 3 GFP MLAs, Independents back BJP in Goa, Marvelous Mrs Maisel takes lead at Emmys; day's top stories
The Marvelous Mrs Maisel wins big at Emmy awards, Three Goa Forward Party MLAs and as many independent legislators have shown their support for the BJP - here are the day's top stories
Goa political crisis: 3 GFP MLAs, independents show support to BJP
Three Goa Forward Party MLAs and as many Independent legislators have shown their support for the BJP as the saffron party looks for stability for its government in the coastal state. GFP chief Vijai Sardesai, two other MLAs from the party as well as three Independents showed their unity when they arrived as a group on Sunday to meet the BJP's central observers. Sardesai, the state's agriculture minister, is considered a confidante of Goa chief minister Manohar Parrikar. Sardesai, earlier in the day, had emphasised that the GFP was with Parrikar, adding that "we are not talking to anyone, neither is anybody talking to us". The Congress had on Monday afternoon submitted a memorandum to Goa Governor Mridula Sinha staking claim to form a government in the state. The Congress, with 16 MLAs, had claimed that it had the numbers in the 40-member Goa Legislative Assembly to form the government.
Emmy Awards 2018: A duel between Game of Thrones and The Handmaid's Tale
Hollywood's top television stars hit the red carpet Monday for the glittering 70th Emmy Awards — a duel between record-breaker Game of Thrones and last year's big winner The Handmaid's Tale. The Marvelous Mrs Maisel, a new sitcom about a 1950s homemaker turned edgy stand-up comedian, took an early lead at the Emmy Awards. Series star Rachel Brosnahan was honored as the best comedy actress, Alex Borstein earned the supporting trophy and the series creator, Amy Sherman-Palladino, nabbed writing and directing awards. While the Emmys are known for surprises, some actors appear to be shoo-ins for the statuette. Donald Glover is expected to be named best comedy actor for Atlanta, the absurdist FX show about life on the margins of the hip-hop community, which he also created. Atlanta could also win best comedy series.
RSS event: Organisation not concerned about who comes to power, does not seek domination says Mohan Bhagwat
Rashtriya Swayamsevak Sangh does not seek domination and is indifferent to who comes to power, the Hindutva organisation's chief Mohan Bhagwat said on Monday, as he launched an unprecedented outreach in a bid to allay apprehensions about its ideology. In his nearly 80-minute-long speech on the first day of the three-day conclave, Bhagwat also asserted that RSS is "most democratic" and not dictatorial, insisting that it neither imposes its ideology nor remote-controls its various affiliates, apparently rejecting criticism that the BJP is controlled by it. Almost all major opposition parties gave the conclave "Bhavishya Ka Bharat — An RSS Perspective" a miss though the RSS had invited them, while many BJP leaders, Union ministers, Bollywood actors, artists, and academicians attended it.
Moon Jae-in reaches Pyongyang for his third summit of the year with Kim Jong-un
A smiling Kim Jong-un embraced South Korean president Moon Jae-in upon his arrival Tuesday in Pyongyang for their third summit, as thousands of North Koreans holding flower bouquets waved national and unification flags and an honor guard quick-marched into tight lines. Amid the pomp and smiles, Moon will be looking to settle some lofty goals, including resolving deadlocked nuclear diplomacy, easing a military standoff and promoting peace on a peninsula many feared was close to war last year.
ABVP, Left members clash hours after JNUSU poll results; administration bans rallies and demonstrations
Members of the RSS-affiliated ABVP and the Left-backed AISA clashed early Monday, with both groups accusing each other of attacking their supporters, hours after the JNU Students' Union (JNUSU) poll results were announced. Violence erupted on the Jawaharlal Nehru University (JNU) campus after a united front of Left student groups Sunday won all four central panel posts in the union defeating the Akhil Bharatiya Vidyarthi Parishad (ABVP) by considerable margins. Following incidents of alleged violence in the JNU, its administration Monday banned processions, demonstrations, rallies on the campus, apprehending "disruption of peace" if such events are held.
Rupee breaches 72-mark
The Indian currency once again breached the 72-mark to hit a low of 72.69 (intra-day) against the US dollar. Breaking a strong two-day relief rally, the rupee plunged 67 paise to end at 72.51 against the US dollar after the government's confidence-building measures to curb the currency volatility fell short of expectations. It had closed at a one-week high of 71.84 in the last trading session.
India versus Hong Kong, Asia Cup
India begins their Asia Cup campaign on Tuesday when they take on Hong Kong at Dubai. The 'Men in Blue' will be led by Rohit Sharma after the selectors had earlier decided to give regular skipper Virat Kohli some rest after a lengthy tour of England. Hong Kong had earlier lost to Pakistan by eight wickets in their opening Group A clash
Champions League kicks off
The group stage matches of the 2018-19 edition of the UEFA Champions League kick off on Tuesday. La Liga giants Barcelona are up against PSV Eindhoven at Camp Nou, while Tottenham Hotspur take on Inter Milan at the latter's home ground of San Siro. Tottenham will take the field without captain and goalkeeper Hugo Lloris as well as Dele Alli.
Troubling times for Apple as pre-orders are 'lower than expected'
Former KGI Analyst Ming-Chi Kuo has said that the iPhone XS pre-orders have been 'lower than expected'. This can be mostly attributed to the unchanged design that the iPhone XS has over the iPhone X and also due to the hefty $999 starting price tag. Kuo has predicted that the iPhone XS will be accounting for only about 10 - 15 percent of iPhone sales for Apple. Also, Apple's AirPower wireless charging mat has been reportedly plagued by heating issues and that could possibly be the reason why Apple failed to introduce the device at its keynote last week.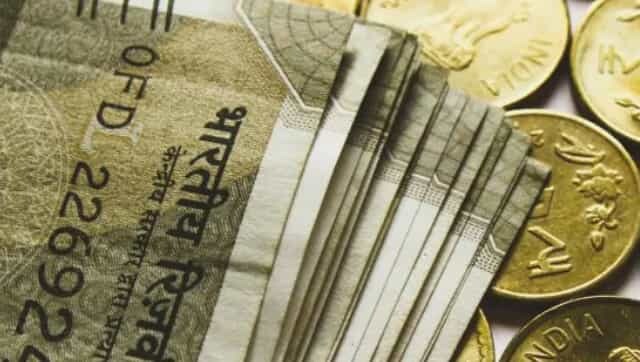 Business
At the interbank foreign exchange market, the local currency opened at 74.16 and witnessed an intra-day high of 74.13 and a low of 74.41 against the US dollar
Sports
Martins' impressive form in the last one year has earned him a new three-year contract with FC Goa.
Arts & Culture
In an interview, Nayak talks about a different version of Goa, the world of diving, why raves are like modern-day tribal gatherings, and more.