Cyclone Ockhi: Navy, Coast Guard continue to rescue stranded fishermen off Kerala, Lakshadweep
Indian Navy to search for missing fishermen using ships, Dornier aircraft and helicopters in the 'rough sea' off Kerala in the wake of Cyclone Ockhi
Kochi: The Indian Navy and the Coast Guard continued the search for missing fishermen using ships, Dornier aircraft and helicopters in the "rough sea" off Kerala and Lakshadweep in the wake of Cyclone Ockhi.
While INS Nireekshak, INS Jamuna, and INS Sagardhwani are continuing search and rescue operations in their designated areas along the coast off Vizhinjam in Thiruvananthapuram and Kollam, two ships INS Shardul and INS Sharda are heading towards Lakshadweep, a defence spokesman said.
The naval ships, which left the Southern Naval Command on Friday, are likely to reach Lakshadweep by Saturday evening.
The spokesman said about eight boats from Kerala with 36 people on board are reported to be adrift at sea off Kalpeni island.
"The sea is very rough...Naval ships moved as soon as we received intimation," he said.
Fifteen fishermen rescued by the Coast Guard are being brought to the Thiruvananthapuram coast, the official said.
Four fishermen were rescued by a Navy chopper Saturday morning, 20 miles off Kochi.
They were taken to a naval clinic for medical examination. INS Nireekshak rescued two fishermen off Alappuzha coast.
INS Sagardhwani fished out one cadaver, 30 kilometre off Thiruvananthapuram coast.
The ship had earlier found another cadaver. The body has been handed over to the civil administration, he said.
Indian Coast Guard ship Samar rescued a fishing boat with five crew members on board, the spokesman said.
He said one of the crew in an advanced light helicopter (ALH) was wounded while assisting fishermen trapped in the sea off Kerala coast.
The crew member, VK Verma, suffered hand injury caused by the winch wire.
He, however, continued "heroically" to help the fishermen to be rescued, before himself being winched up, the spokesman said.
Verma has been admitted to a hospital in Thiruvananthapuram.
The 'very severe' cyclonic storm Ockhi, which in Bengali means 'eye' is likely to continue to move west-northwestwards across Lakshadweep islands during the next 24 hours and then recurve northeastwards during the subsequent 48 hours, a Met department bulletin said.
Find latest and upcoming tech gadgets online on Tech2 Gadgets. Get technology news, gadgets reviews & ratings. Popular gadgets including laptop, tablet and mobile specifications, features, prices, comparison.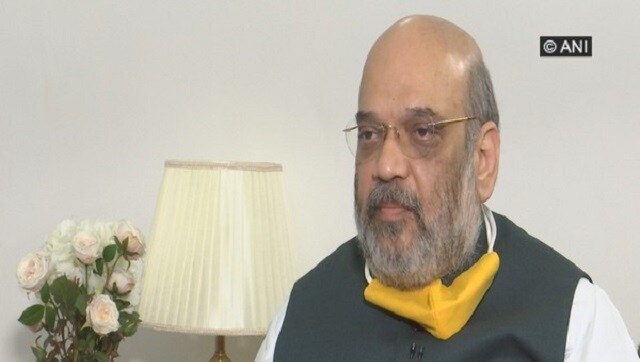 India
The draft of the bill, which seeks life in jail for public servants convicted of torture, was prepared by the Law Commission to implement the UN Convention against Torture.
India
P Jayaraj and his son Fenix, arrested for 'violating' lockdown norms over the business hours of their cell phone shop, died at a hospital in Thoothukudi on 23 June, with relatives alleging that they were severely thrashed at the Sathankulam police station earlier.
India
The government's decision will be informed to the Madras High Court, which is seized of the matter, the Tamil Nadu chief minister told reporters.