Cyclone Ockhi aftermath: Indian Navy continues search and rescue operations for missing fishermen
Indian Navy continued, its search and rescue operations over Southeast Arabian Sea and Lakshdweep and Minicoy islands in the aftermath of Cyclone Ockhi
New Delhi: The Indian Navy continued, for the tenth day on Saturday, its search and rescue operations over Southeast Arabian Sea and Lakshdweep and Minicoy islands in the aftermath of Cyclone Ockhi, an official statement said.
Ten ships and all aircraft continued the search and rescue (SAR) operations. In the past 72 hours, the search area was increased up to the coast of Maldives. However, no stranded boats, fishermen or floating bodies have been found in this duration, the statement said.
INS Kalpeni returned to Kochi after completing 96 hours of assisted search by six local fishermen. The ship carried out an exhaustive search in areas extending up to 150 miles northwest of Lakshwadeep islands to the coast of Kozhikode and thereafter Kochi, but did not find any distressed fishing vessels or floating bodies.
It was observed that normal fishing activity has resumed in substantial strength especially between Kochi to Kozhikode.
INS Kabra, INS Sagardhwani and maritime reconnaissance aircraft P8I were deployed off the coast of Allepey and south of Thiruvananthapuram, based on inputs received from Kerala administration of floating bodies in the area.
INS Sujata equipped with portable mobile morgue boxes, sailed out from Kochi on Saturday, for enabling it to bring bodies if found during the search operations. Thiruvananthapuram Sub Collector Divya S Iyer, along with four local fishermen, would be boarding the ship at sunrise on Sunday off Vizhinjam port for joining the deep sea search operations, while Indian Coast Guard Ship Abhinav, which arrived off Vizhinjam in the evening on Saturday, took 10 fishermen from Pozhiyoor for co-ordinated search. The search is expected to continue up to 72 hours.
A total of 3,25,000 square miles have been searched and sanitised by Indian naval assets since Ockhi struck the Lakshdweep and Minicoy islands and Southeast Arabian Sea.
INS Jamuna continued replenishment of fresh water supplying more than 14,000 litres at Kavaratti. Humanitarian assistance and disaster relief materials and medicines carried by INS Sharda were distributed in the Minicoy islands.
Life is slowly becoming normal in the islands with the schools reopening and no further help other than the provisioning of daily fresh water at Kavaratti Island being sought by the civil administration from the navy, the statement added.
India
The court said that since the matter is still in the civil court in Wayanad district, it would not be proper for it to enter into the finding on the rights of the people residing in the convent, as requested by the petitioner
India
The man in the video who is trying to rescue the woman is Gulabchand Gond, a photographer by profession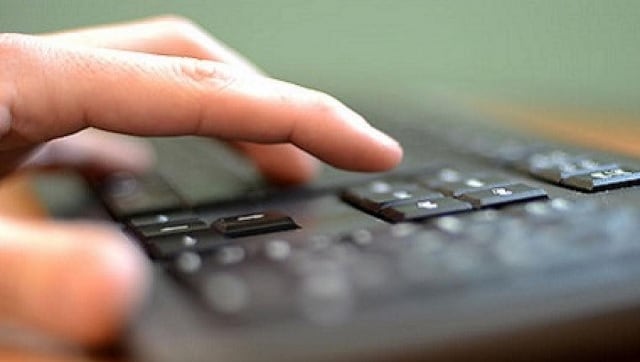 India
As many as 1,750 applicants will be shortlisted for 350 vacancies, who will be called for the written examination and physical fitness test