Cyclist crushed to death by former Uttar Pradesh minister's jeep
A cyclist came under the wheels of former Uttar Pradesh agriculture minister Laxminarayan Choudhary's speeding jeep and was crushed to death on Wednesday
A cyclist came under the wheels of former Uttar Pradesh agriculture minister Laxminarayan Choudhary's speeding jeep and was crushed to death on Wednesday, reported The Times of India. Another motorcyclist was injured in the incident that took place near Govardhan in Mathura district, the report said.
According to the report, the vehicle belonged to the former minister's wife Mamta Choudhary, who incidentally is the Zila Panchayat president.
While Bahadur (30) died on the spot, Vishnu (29) was injured and has been admitted to a hospital, police said.
Following the incident, irate villagers blocked the Mathura-Goverdhan road for over three hours. Eyewitnesses told The Times of India that the former minister and his nephew were travelling in the jeep, which had a red beacon on top. The jeep came at high speed and hit the cyclist and the motorcyclist and crashed into a nearby shop. Choudhary and his nephew were not hurt in the incident.
Angry villagers first damaged the car and then placed the body on the road, blocking Mathura-Goverdhan road for over three hours. The car has been seized, police said.
"The road blockade was lifted after intervention by local administration," ASP Anupam Singh said.
The police claimed that the former minister had rushed the victims to the hospital, however, reports suggested that the police did not put the name of the jeep's driver in the accident complaint, even though they were aware who the vehicle belonged.
With inputs from PTI
India
Police have so far arrested four people in connection with the case — Ashish Mishra, Luvkush, Ashish Pandey and Bharti
India
On Sunday morning, the Danish PM, her husband and a delegation arrived at the Taj Mahal in eco-friendly vehicles.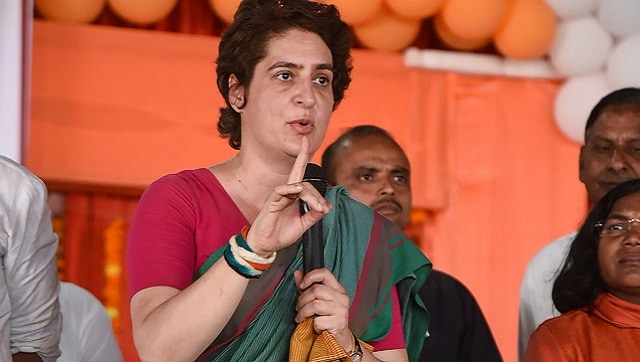 India
This is part of the seven promises, which were announced by Priyanka Gandhi on Saturday while she flagged off her party's 'Pratigya Yatras' from UP's Barabanki district