'Customer feedback platform to assess call drops soon': Telecom minister warns operators of action
Manoj Sinha warned operators of action, including penalty, for call drops, and said his ministry will soon set up a platform to enable consumers to offer direct feedback on call failures.
New Delhi: Telecom Minister Manoj Sinha on Tuesday warned operators of action, including penalty, for call drops, and said his ministry will soon set up a platform to enable consumers to offer direct feedback on call failures.
On the interconnection dispute between Reliance Jio and incumbent operators -- where TRAI has recommended a hefty penalty of Rs 3,050 crore on Bharti Airtel, Vodafone and Idea -- he said the ministry will "ensure" that services are provided by those who have been given licences.
"The recommendations (of TRAI) are there... in our purview, if we have given a licence to someone, they should also give service, we will ensure this...In the regulatory framework, ways are found with mutual consultation...and I feel that the path will be found," he said after meeting with the heads of telecom operators.
On the telecom war between operators over points of interconnect, the minister said that consumers will not suffer.
"Consumers will not be effected, we will ensure it. We have advised them to get solution within the regulatory framework and they will do it," he said.
Asked if he was in favour of penalty being imposed for call drops, the minister said, "Call drops should be out of the country, only then I will be satisfied...Not just penalty, if something else is required (to be done), we will do that."
He expressed satisfaction at the progress made by companies in installing base stations for improving connectivity but said that while TRAI report indicates an improvement in the overall situation, its circle-wise criteria of measuring call drops does not cover "black spots" where call failures occur. "Till consumers say they are free of call drops, I will not accept it...Telecom Ministry is considering making a platform that will take direct feedback from people on call drops...it will be ready in the next one month and that will be the right parameter to gauge the situation," he said.
Earlier this year, telcos had submitted a 100-day action plan on strategy to address call drops issue. They had committed to set up 60,000 base stations as part of this action plan within 100 days, and one lakh base stations over a one year period.
Sinha said the operators have installed over 61,000 base transceiver stations (BTS). This, however, does not include BTSes put up by Reliance Jio, which started commercial operations recently. The minister said that Jio has put up another 45,000 BTSes during the period.
The meeting was attended by Bharti Airtel Managing Director and Chief Executive Officer (India and South Asia) Gopal Vittal, Vodafone MD and CEO Sunil Sood, Idea Cellular MD and CEO Himanshu Kapania and Telenor CEO Sharad Mehrotra.
Earlier on Tuesday, Vittal told PTI the company had done "tremendous" work in the last 100 days on network quality and there has been significant reduction in call drops.
"We have optimised 30,000-35,000 sites. We have rolled out massive pace of sites in the last 100 days. We have also bought spectrum...We have invested in software networks and geospatial tools and technologies. We have divided the country into 1,100 clusters and we look at network quality in each clusters," Vittal said.
As a result, call drops have come down by roughly 15-30 percent, he added.
Cellular body COAI's Director General, Rajan Mathews who was also present at the industry's meeting with the minister, said the operators have installed 1,20,000 base stations, nearly doubling their 100-day commitment.
"The operators have now given their individual targets for the next 90-100 days," he said.
A COAI statement said the total BTS in the country stood at 13,45,470. In this time, operators have also spent close to Rs 85,000 crore, which is also more than the committed amount, COAI said.
The industry association has emphasised the need for government intervention in helping operators secure cell sites especially post, defence, NDMC and MCD.
"We would request government's intervention to locate cell sites on government buildings and land, Postal Department facilities and defence properties, as access to these sites still eludes the industry...Greater sensitisation of the MCD and NDMC is still the need of the hour as MCD continues to shut down sites and NDMC is yet to release them to the industry," COAI said, adding that of the 115 sites applied, no sites have materialised.
Find latest and upcoming tech gadgets online on Tech2 Gadgets. Get technology news, gadgets reviews & ratings. Popular gadgets including laptop, tablet and mobile specifications, features, prices, comparison.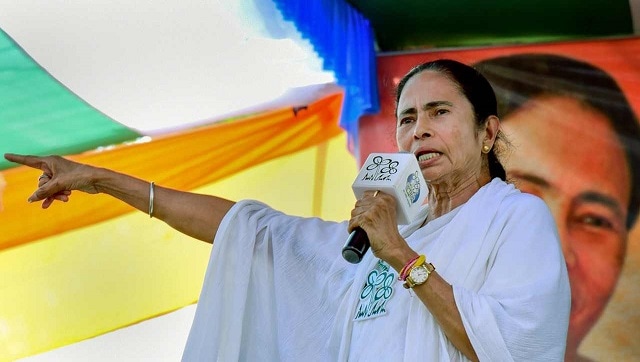 Politics
Banerjee refused to speak at an event on Saturday attended by Prime Minister Narendra Modi to observe Subhas Chandra Bose's 125th birth anniversary after being greeted by chants of 'Jai Shri Ram'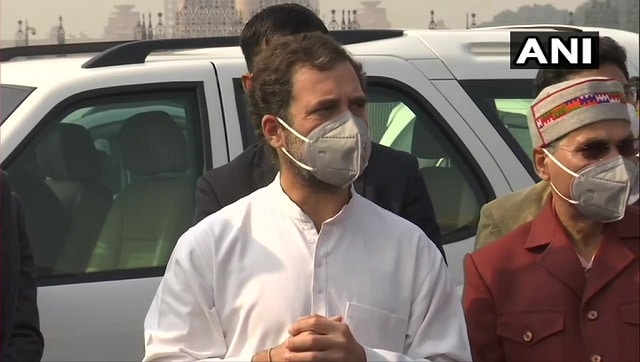 India
After violence broke out during the tractor parade by protesters, the Congress leader took to Twitter and said that if anyone gets hurt, the damage will be inflicted on the country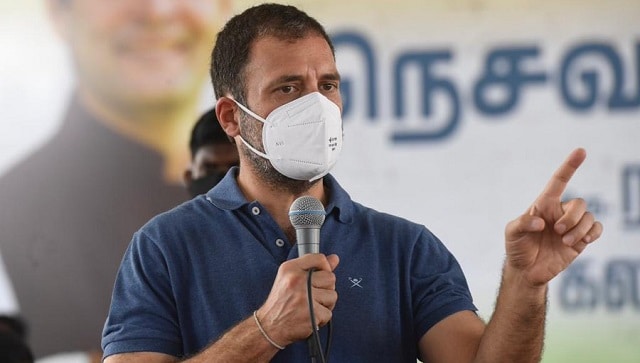 Politics
Addressing meetings in Tamil Nadu's Tirupur and Erode, Rahul also accused the BJP of trying to impose one culture and one language on people and relegate Tamil to a 'second class place'