Curfew lifted in Handwara: Markets reopen, normalcy returns
The civil administration also removed an army bunker from Handwara town, the first time in 20 years.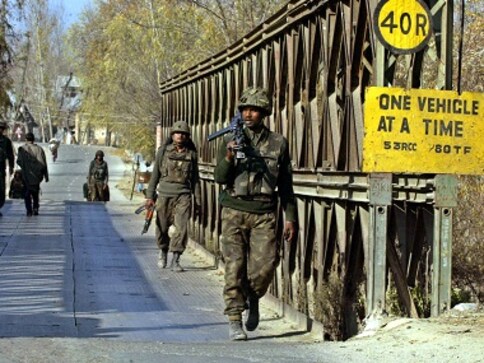 Srinagar: Restrictions imposed in Jammu and Kashmir's Handwara town were completely lifted after six days after the four-hour curfew relaxation on Tuesday remained peaceful.
Life returned to normal as markets opened when curfew was relaxed in the morning from 8 am to noon.
"Life has returned to normal in Handwara town after six days today. It was decided to lift curfew restrictions completely from the town," a senior police officer told IANS in Srinagar.
The civil administration also removed an army bunker from the town after 20 years, using an earthmover machine to demolish the concrete bunker in Handwara Chowk.
Counter-insurgency Rashtriya Rifles soldiers had vacated the bunker last Tuesday when a mob attacked the bunker and set it ablaze partially.
Trouble had erupted in the town after wild rumours spread there last Tuesday that a school girl had been molested by a soldier while she was using a public convenience facility, near the bunker in the town square.
Five people were killed in firing by security forces in the widespread violence that engulfed Handwara and adjacent areas in Kupwara district after the molestation allegation.
The girl later deposed before the chief judicial magistrate (CJM) of Handwara that she had not been molested by anybody and that some local youth were responsible for accusing her and spreading the molestation rumour in the town.
Based on her statement, police on Monday arrested a local youth named Hilal Ahmad Bandey who the girl said had spread the rumour in the town.
Kupwara district magistrate Rajeev Rajan has suspended five lower-rung government employees in the district for stoking passions during the Handwara flare up.
India
At least three others, including a policeman, were injured in the attack. Security forces have cordoned off the area and further details are awaited, officials said.
India
Officials said the fire started around 4.15 pm due to a short circuit and was completely controlled by 5 pm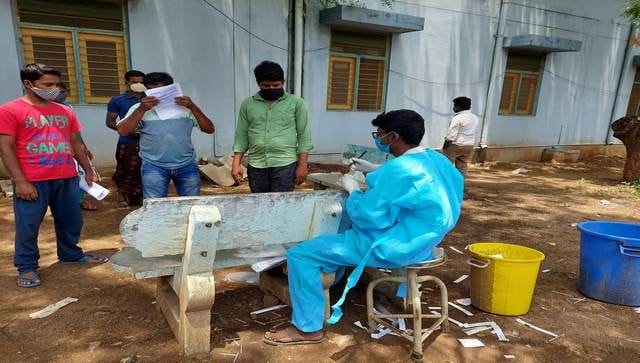 India
In view of the poor sample collection, the health authorities have been asked to ensure a better testing procedure and to improve the testing rate across Kashmir