Crudeness in khaki: Why blame the cops? We created them
The tasteless remarks of policemen on rape victims are a reflection on our society.
Our ability to get shocked is amazing. Every time policemen say nasty things about victims of rape or domestic abuse, we get shocked. If they repeat the offence we get shocked again. It goes on. It is as if we love getting shocked this way and if the police behaved in any other way, we would be disappointed.
A few things are clear in this: first, we have done little to change the mindset of the policemen. Many of them remain crude and uncouth, insensitive to victims of crimes, not alone of rape. Second, we refuse to see the attitude of the policemen from a wider societal perspective; and third, we, as parents and well-wishers of potential victims, are unable to derive the right lessons from the developments around rape victims.
The tasteless statements of policemen on rape victims are certainly much more than individual opinions. These reflect the mindset of the society they live in, in fact, most of us live in. It is a male-dominated society where every opinion on women is shaped by the male perspective. When cops say women in short skirts or with male friends invite rape, they are only articulating the moral position of the society they belong to on the issue.
How many other people have a different opinion? Not many. Look around, speak to friends, the man on the street and you get your answer. There will be sympathy for the victim but loads of blame too, some of it in good intention. "She should have been careful about the way she dresses", "She should not be too friendly with the boys"; "A girl should drink with girls only" — well, it's the voice of society not used to women living free.
The cops belong to this society as do the rapists. What is galling about the former is they are supposed to protect people. When they make reckless comments, it shatters public faith in them. The comments become a moral justification of the act of the rapists. The problem goes much deeper than what meets the eye.
What have we done to address it? There seems to no effort to sensitise them to issues involving women. Forget women, the policemen, at least at the lower levels, are not even sympathetic to any victim of crime looking for appropriate support. They are generally discourteous, arrogant and quick to demand illegal monetary benefits. The bad cop we see in Bollywood movies is very much a real, everyday character. The good ones are an exception. Policemen, in general, are feared, not respected.
Clearly, no effort goes into making them better individuals. By interacting with criminals of all shades all their lives, many of them lose whatever goodness they might possess before joining the force. They come to understand only power and the ways it can be misused. That is a reason we cannot imagine our policemen as gentlemen, unlike in some Western countries. Why cannot we have proper training for them? That must be the basic pre-requisite for anyone dealing with the public.
Yes, they must be educated, too. Education does not necessarily produce better people in the country but it can at least give the cops mental ability to gauge the seriousness of a case. The trouble with our society is it does not want to give policemen any respect as professionals. Politicians love to treat them as dirt as does anyone with some influence. Nobody would like him to be smart and educated, which they should be to perform better.
Interestingly, we never get into the real problem areas in the police force. We must look at sensitising the wider society, too. This is where all the problems of our society, including corruption, begin. But we end our responsibility at expressing shock. That's unfortunate.
Find latest and upcoming tech gadgets online on Tech2 Gadgets. Get technology news, gadgets reviews & ratings. Popular gadgets including laptop, tablet and mobile specifications, features, prices, comparison.
science
The needs of Alzheimer's patients and caregivers aren't addressed, with the health care system already burdened with challenges in providing primary care.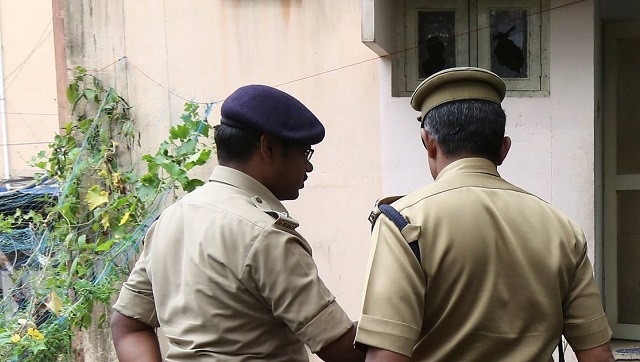 India
The incident came to light a day after a 19-year-old woman was raped by an ambulance driver as she was being shifted to a COVID care centre
First Cricket News
After taking a legal opinion on the subject, BCCI decided to postpone the AGM, which was supposed to take place on 30 September, to a later date.