CRPF jawan forced to carry intestine in pouch after 2014 Maoist attack, says govt didn't fulfil promises of assistance
CRPF jawan Manoj Tomar has been forced to carry his intestine in a polythene bag around his waist after an injury in a 2014 naxal attack in Chhattisgarh
A jawan in the Central Reserve Police Force (CRPF), Manoj Tomar, has been forced to carry his intestine in an external pouch wrapped around his waist for years after an injury in a Maoist attack in Chhattisgarh in 2014, according to reports.
Having served in the CRPF for 16 years and in the prime minister's security detail for eight years, Tomar said that he has been trying to get government assistance for years but all his appeals have fallen on deaf ears, according to News 18. 
While all the 11 fellow jawans of Tomar died in an assault by Naxals in Chhattisgarh's Sukma district in 2014, Tomar managed to survive even after being hit with seven bullets, the report said. However, he could never recover from the injuries, which included partial loss of vision and a portion of his intestines remaining outside his stomach, forcing him to carry it in an external pouch wherever he goes.
"What is the meaning of my being alive like this? I am no different from my buddies who were killed. I am not able to do anything for my family. I am not saying that I was not provided treatment, but that is not enough. I had to make rounds of AIIMS and homes of political leaders for my treatment. How can this be encouraging for others who are ready to lay down their lives for the country?" The Times of India quoted Tomar as saying.
Tomar said that Home Minister Rajnath Singh had offered financial and medical assistance, but none of those promises were fulfilled. "What is the difference between me and a martyr? The behaviour of the government makes me feel as if they are doing it by force. It is meaningless when you come dressed and talk for two minutes and go away after giving assurances," Tomar said.
An earlier Firstpost report illustrates how official apathy towards CRPF and BSF jawans is not unheard of.
"As long as we give our lives for India, our bosses and politicians are happy with us. But when we have genuine complaints to improve our lives, they start choking our voices," a soldier in Jammu and Kashmir had said.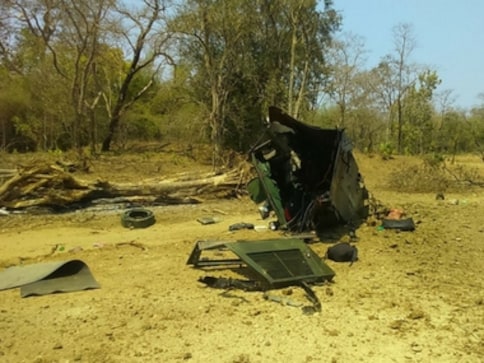 India
The usage of an 'all visible' mine protected vehicle (MPV), in which nine CRPF men were killed in Chhattisgarh, is being seen as a glaring lapse.
India
Two CRPF officials, including a deputy commandant, were killed and 12 security personnel were injured in a landmine blast triggered by Maoists in Sukma district of Chhattisgarh on Sunday.
India
The government has no plans to deploy the army to tackle the Naxals, notwithstanding reverses being faced by paramilitary and police forces, a Home Ministry official said on Tuesday