Crimes reported by railway police rise; NCRB data shows 10.68 lakh cases filed in 2016, Maharashtra tops list
As many as 10.68 lakh crime cases were reported by the Railway Protection Force (RPF) in 2016, up from 9.42 lakh the previous year
New Delhi: As many as 10.68 lakh crime cases were reported by the Railway Protection Force (RPF) in 2016, up from 9.42 lakh the previous year, according to data compiled by the National Crime Records Bureau (NCRB).
Maharashtra topped the list with 2,23,360 reported cases (or 20.9 percent of the total cases) in 2016. The state had reported 1,96,602 cases in 2015, reveals the annual crime data recorded by the central agency.
In Uttar Pradesh, 1,24,720 crime cases (or 11.7 percent of the total crime cases) were registered by the RPF last year, up from 1,06,577 in 2015, the data shows.
Delhi reported 24,293 cases in 2016, a sharp surge from 15,083 in the previous year.
The RPF works directly under the Ministry of Railways and its primary responsibility is to safeguard railway properties, including rolling stock, the permanent way, and station or yard premises from damage or sabotage. It is the RPF's responsibility to investigate incidents of vandalism, theft, etc. of railway assets and the properties.
The Government Railway Police (GRP) on the other hand works under the respective state governments under whose jurisdiction they are posted and their primary responsibility is maintaining law and order and ensuring passengers safety on board trains and on railway property.
The GRP concerns itself with robberies or other criminal incidents on-board trains or on railway premises, missing persons, injuries or deaths in connection with the railways, and has police powers in each state to arrest persons, register criminal cases, etc.
According to the NCRB data, the GRP in 2016 registered a total of 61,952 cases of crimes including those of theft, robbery, rape, rioting, kidnapping, and arson, up from 53,547 the previous year.
Uttar Pradesh, which accounted for 19.6 percent of these cases, nearly one in every five incidents, reported 10,918 criminal activities in 2016. The country's most populous state had reported 7,168 cases in 2015.
Maharashtra (17.4 percent) is followed by Madhya Pradesh (12 percent) in the list of such cases, the NCRB data says.
Delhi reported 4,368 cases, 10.2 percent, in 2016, up from 3,389 the previous year, it adds.
A total of 112 cases of rioting were reported in 2016 of which the maximum 27 were from Haryana, followed by Uttar Pradesh (15) and Jammu and Kashmir (14).
A total of 236 cases of murder were reported in 2016 of which the maximum 30 were from Bihar, jointly followed by Uttar Pradesh and West Bengal (24 each).
A total of 79 cases of rape were reported in 2016 of which the maximum 18 were from Madhya Pradesh, followed by Maharashtra (15). Uttar Pradesh and Delhi both reported seven such cases last year.
A total of 33,682 cases of theft were reported in 2016 of which the maximum were from Maharashtra (6,551), followed by Uttar Pradesh (6,483), Madhya Pradesh (4,317) and Delhi (3,837).
A total of 1,069 cases of robbery were reported in 2016 of which the maximum 381 were from Uttar Pradesh, followed by Maharashtra (205), MP (107) and Delhi (60), according to the data.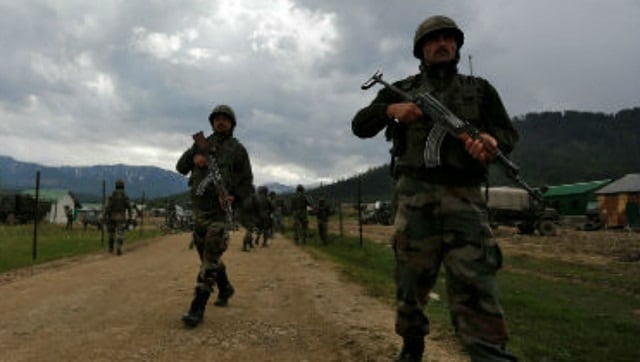 India
One of the militants was identified as Ishfaq Dar alias Abu Akram, a top commander of LeT, said DGP Dilbag Singh
India
As per the Jammu and Kashmir Police, approximately 5 kilograms of explosives have been recovered from the drone.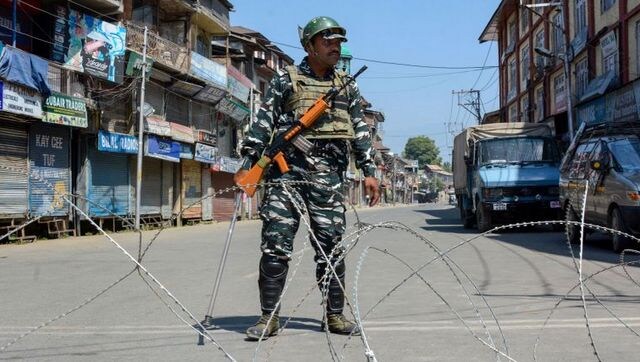 India
Kashmiri Shia politician Ruhullah Mehdi said if the Friday prayers and other major religious functions continue to be banned in wake of COVID-19 pandemic and 'this particular procession suddenly encouraged in isolation, I see nefarious designs behind it'