CPM condemns Madhya Pradesh govt after state police forcibly removes Medha Patkar from Sardar Sarovar protest
The CPM Monday condemned the alleged high-handedness with which social activist Medha Patkar, fasting for rehabilitation of Sardar Sarovar oustees, was removed from the protest site in Madhya Pradesh by the state police
New Delhi: The CPM Monday condemned the alleged high-handedness with which social activist Medha Patkar, fasting for rehabilitation of Sardar Sarovar oustees, was removed from the protest site in Madhya Pradesh by the state police.
CPM general secretary Sitaram Yechury also accused the Shivraj Singh Chouhan government in the state of focusing on arrests of the protesters than taking steps to rehabilitate people whose villages will be submerged due to the dam.
The All India Kisan Sabha, a farmers' body backed by the Left party, charged the government with "forcefully" removing Patkar and 11 other protesters and said the action was taken "purposefully" to influence the Supreme Court.
The AIKS, in a statement said that the apex court is set to hear Tuesday a petition filed by eminent citizens and the project affected people (PAP). The farmers' body also questioned the Centre's "silence" on the "precarious" situation being faced by the PAP.
"We condemn the high-handedness with which protests are dealt with. Far from addressing issues, protesters get lathi-charged in BJP-ruled MP. State government is focused on arrests instead of taking steps to rehabilitate people whose villages will now be submerged. @medhanarmada," Yechury tweeted.
State government is focussed on arrests instead of taking steps to rehabilitate people whose villages will now be submerged. @medhanarmada

— Sitaram Yechury (@SitaramYechury) August 7, 2017
The AIKS alleged that the state government did not take any initiative to engage in a dialogue with the agitators and instead resorted to the "authoritarian and violent" attack on them, which was "unacceptable".
The farmers' body has claimed that 40,000 families were affected by the project, and the Chouhan government did not rehabilitate all the PAP before gates of the dam were lowered in Gujarat, another beneficiary state of the project. Maharashtra is the third beneficiary state.
In July, the Centre had said that 18,063 families were affected by the project in Madhya Pradesh. As on 31 July, 6,724 of these continued to live in the submergence area. Of these, 884 project affected families (PAFs) were in the process of shifting and all the PAFs had been given resettlement and rehabilitation (R&R) package as per the Narmada Water Dispute Tribunal (NWDT) award and an 8 February Supreme Court order.
The government had also said that there were no PAFs remaining in the submergence areas in Gujarat and Maharashtra. Patkar and 11 others were Monday taken by the police to hospitals from Chikhalda village of Madhya Pradesh's Dhar district, where they have been sitting on an indefinite fast since the last 12 days.
Patkar, the founder of the Narmada Bachao Andolan, and her associates had launched the fast on 27 July, demanding "proper" rehabilitation and resettlement of those affected by the Sarovar.
India
On 6 March, 168 Rohingya found living illegally in Jammu during a verification drive were shifted to a holding centre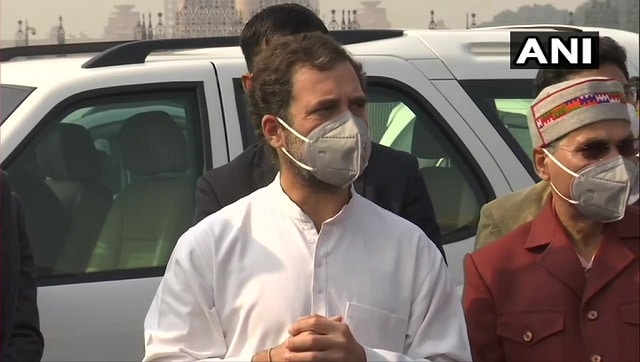 India
India added a record over two lakh new COVID-19 infections in a day pushing the total tally of cases to 1,40,74,564, while the active cases passed the 14-lakh mark
India
Since Moscow has begun to project Pakistan as the key pillar of Russia's South Asia policy, New Delhi cannot continue its foreign policy within the traditional framework of non-alignment