Corruption perception index: India ranks 94 out of 176 countries
'Such a low score could be attributed to several scams and incidents of corruption,' said Transparency International's India unit.
New Delhi: India is on the 94th position among 176 countries in Transparency International's (TI) corruption perception index (CPI 2012), that was released on Wednesday. India's score is 36 on a scale from zero (highly corrupt) to hundred (very clean).
"Such a low score could be attributed to several scams and incidents of corruption in the public sector, involving government officials, politicians and private companies," said TI's India unit.
The CPI is a combination of surveys and assessments of corruption, that was collected by various reputed independent institutions.
The ranking is based on ten independent data sources specialising in governance and business climate analysis such as the World Bank, the World Economic Forum and Economist Intelligence unit country risks rankings.
Each country's CPI score is made up of a different set of data sources. For a country to be scored and ranked on the index, there must be at least three data sources available for that country.
"The CPI is a survey of surveys. All agencies do their respective surveys and we analyse the result of all those surveys while releasing the CPI," said Anupama Jha, executive director, Transparency International, India.
In 2011, India had ranked 95 out of 183 countries. However, Jha said that due to an update in survey methodology, the CPI score of 2011 and previous editions are not comparable with the CPI 2012 scores.
"It is not appropriate to draw a comparison with the rankings of previous years as the current ranking is based on a different methodology," said Jha.
Denmark, Finland and New Zealand have the highest score of 90 each as opposed to Somalia, Afghanistan and North Korea, at eight.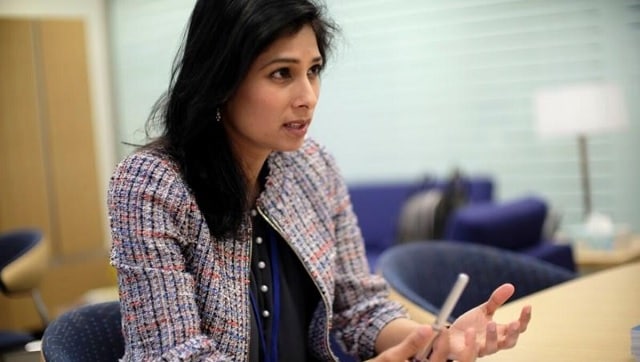 India
In its annual World Economic Outlook, the Washington-based global financial institution said that the Indian economy is expected to grow by 6.9 percent in 2022
Business
The World Bank, in its latest report, said that the economy was already slowing when the COVID-19 pandemic unfolded. After reaching 8.3% in FY17, growth decelerated to 4% in FY20
India
Bangladesh topped the list in South Asia at 65th rank, followed by Nepal (106), Sri Lanka (116), and Bhutan (130). India, however, fared better than Afghanistan and Pakistan