Coronavirus Outbreak: Over 5,500 in Surat asked to observe home isolation after worker in textile martket tests positive
Over 5,500 persons, mostly textile traders and their employees in Gujarat's textile town Surat were asked to stay in home quarantine after a 62-year-old man tested positive for coronavirus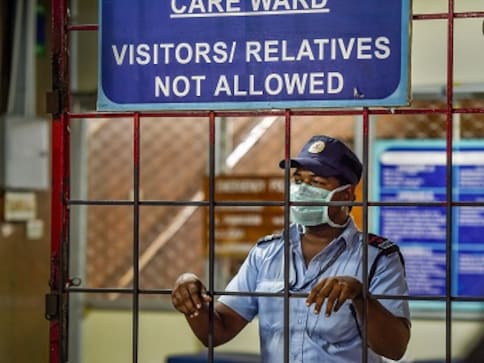 Surat: Over 5,500 persons, mostly textile traders and their employees, were asked to stay in home quarantine on Wednesday after a 62-year-old man who worked in a textile market tested positive for coronavirus.
All those who came in contact with the COVID-19 patient could have been infected, and therefore they were asked to isolate themselves at home for 14 days, said Municipal Commissioner Banchhanidhi Pani.
The person who tested positive on Wednesday worked for a trader who had his shop at the Radha Krishna Textile Market, one of the largest wholesale textile hubs in the city.
The market has over 2,000 shops, and as per a rough estimate, around 10,000 persons, including traders, employees, labourers, and customers, visit it every day.
"We have identified 5,537 persons who may have come in contact with this man. They either live near his house or work at the Radha Krishna Market," said Pani.
"We have sent a message asking all of them to stay indoors and observe home quarantine strictly, as they might be carrying the virus. They must not leave their houses," the commissioner added.
Another official said the patient did not have any history of foreign travel and developed symptoms after returning from Kolkata earlier this month.
Of the 39 cases of coronavirus in Gujarat, Surat now has seven.
World
Videos on Chinese social media that said they were filmed at the factory in the central city of Zhengzhou showed thousands of people in masks facing rows of police in white protective suits with plastic riot shields. Postings on social media said they were protesting unspecified contract violations
Health
As 1.2 million football enthusiasts gather in Qatar for the FIFA World Cup 2022, the WHO has warned of a possible outbreak of camel flu, also known as the Middle East Respiratory System (MERS). Considered to be a deadlier cousin of COVID-19, it kills up to a third of those who get infected
World
Huff reportedly alleges in his book that China's gain-of-function experiments were carried out with insufficient security, leading to a leak at the Wuhan lab