Coronavirus Outbreak: Mass testing key to fighting COVID-19, but India nowhere in game, says Rahul Gandhi
'India delayed the purchase of coronavirus testing kits and is now critically short of them,' he said.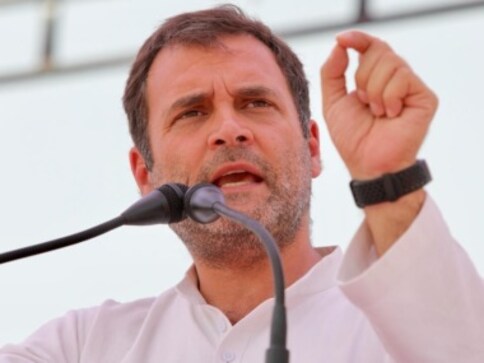 New Delhi: Congress leader Rahul Gandhi on Tuesday said mass testing for coronavirus infection is key to fighting its spread but the country is currently "nowhere in the game".
Stating that the country has quite low level of testing for coronavirus infection, he said with only 149 tests per million population, India is currently in the company of countries like Laos, Niger and Honduras.
India delayed the purchase of testing kits & is now critically short of them.

With just 149 tests per million Indians, we are now in the company of Laos (157), Niger (182) & Honduras (162).

Mass testing is the key to fighting the virus. At present we are nowhere in the game.

— Rahul Gandhi (@RahulGandhi) April 14, 2020
also read
World
Khalistani supporters interrupted the speech of Congress leader Rahul Gandhi at an event in California and raised Khalistan flag and 'Khalistan Zindabad' slogans
World
The Bharatiya Janata Party (BJP) reacted to Rahul Gandhi's Muslim League remark with party's Amit Malviya calling it the Congress leader's 'compulsion to remain acceptable in Wayanad'
Opinion
Rahul Gandhi has in the US shared space with people working with Soros-sponsored organisations who are hell-bent on inducing a regime-change in India and with Islamists such as the Indian American Muslim Council