Contradictory reports by government panels weaken fight against tobacco
It is a very unfortunate situation that while one Parliamentary committee recommended that tobacco use and production of tobacco should be discouraged, another strikes a different note.
An environment and forest Parliamentary report submitted on 10 May, 2016 is in stark contrast to another report submitted by the Committee on Subordinate Legislation on 10 March. While the former strongly recommended reduction in tobacco consumption to reduce unnecessary loss of lives, the second one warned that excessive measures to reduce tobacco consumption may lead to social unrest due to loss of livelihoods. The Parliamentary panel on environment observed that the revenue from tobacco is far less compared to the health care cost. However, the Committee on Subordinate Legislation viewed tobacco as an important source of revenue and livelihood.
CoSL submitted that "there are no Indian studies to prove that tobacco causes cancer." The Parliamentary committee on Subordinate legislation (CoSL) went on to say that Government should not take extreme steps to discourage tobacco usage because it will affect the livelihood of farmers and bidi rollers. Dilip Gandhi, Chairman of the Committee was quoted by media "But there is no Indian survey report to prove that tobacco consumption leads to cancer. All the studies are done abroad. Cancer does not happen only because of tobacco. We have to study the Indian context, as four crore people in states like Madhya Pradesh, Andhra Pradesh, Maharashtra and Chhattisgarh are dependent on bidi-making through Tendupatta,"  Ram Prasad Sarmah, another member of the committee even went on to claim that it had "medicinal value" while Dilip Gandhi suggested that it has "digestive property". It is noteworthy that Shyama Charan Gupta, a well known bidi baron was a member of this committee.
The committee finally submitted its report to the Rajya Sabha on 15 March 2016. It strongly recommended dilution of pictorial warnings, especially for bidi and chewing tobacco from 1 April, 2016.
The committee concluded that there is no fool-proof evidence that tobacco causes cancer. It noted the submission of the Ministry of Health that tobacco kills one million Indians every year leading to annual loss of nearly Rs one lakh crore on health care alone. However, the committee chose to favour livelihood over the loss of lives and blasted the ministry of health for imposing 85 percent warning on tobacco products.
The final CoSL report made a ridiculous observation – "As per the information received by the Committee from various stakeholders as well as their depositions, the Committee finds that tobacco plays a very important role in the economy of the country, supporting crores of livelihoods and generating significant tax revenues and foreign exchange for the country." The committee also said that failure to take a balanced approach would not only create social problems but would also act as an infringement on the right to livelihood of these tobacco workers."
While CoSL was making news for its blatant pro-tobacco stance, the Parliamentary Standing Committee on Science and Technology, Environment and Forests took up the subject "Effects of Tobacco intake on Health and its Curing on Environment" for examination. The Committee considered the issue by hearing the views of representatives of Ministry of Environment, Forest and Climate Change, Ministry of Health & Family Welfare, and Department of Commerce and some surgeons/doctors and experts on issue of adverse affects of tobacco on health and environment at its meeting held on the 31 August 2015.
As per the submission of this parliamentary panel submitted in Rajya Sabha on 10 May, 2016 "The Committee finds that financial benefits that accrue in various forms on account of tobacco are negligible compared to losses suffered in terms of deaths of people and the expenditure incurred by the Government on treatment of tobacco-related problems of people. Besides financial burden on the exchequer, its social cost/effect on society in terms of expenditure on treatment on tobacco related diseases and loss of lives, is enormous. The Committee, therefore, recommends that the cultivation of tobacco needs to be discouraged by providing incentives for shifting to other crops and dis-incentivising production of tobacco gradually but definitively. The Committee also recommends that to discourage consumption of tobacco in any form, effective awareness campaigns need to be launched." The report goes on to say "Tobacco curing and cultivation is not only destroying forests but also contributing to green house effect."
The report also says – " It is of the view that tobacco consumption and cultivation of tobacco must be discouraged. Better coordinated efforts such as awareness campaigns by the Ministries of Health and Family Welfare, Agriculture, Finance, Commerce and Industry, Human Resource Development, Information and Broadcasting and Environment, Forest and Climate Change need to be undertaken.
This report made a some very damning submission regarding tobacco cultivation "The Committee was also informed by the Central Pollution Control Board, Ministry of Environment, Forest and Climate Change that about 200,000 hectares of land in the central black soil belt of the state of Andhra Pradesh, which were once forests or cultivable fallows and pastures, are now no more than a horrifying barren waste, where nothing may grow. The cultivation of tobacco had accentuated the problems of salinity in the black soils since the mid 60's. Further, the areas of tobacco cultivation are prone to forest fires. Further, tobacco plants consume nutrients at a higher rate than other crops and they are sensitive and prone to many diseases and consequently, tobacco farmers are forced to use large amounts of fertilizers, herbicides and pesticides and some of the pesticides are highly toxic to the human health. The Committee was further informed that due to consumption of nutrients at a much faster rate, the fertility of soil decreases rapidly and hence the soil requires regular input of chemical fertilizer particularly potassium. Moreover, the tobacco crop is the most erosive crop causing loss of 45 kg of top soil on every acre per year."
Sh. Keshav Desiraju said, "The Parliamentary Committee on Science and Technology, Environment & Forests has asked for an impact assessment of tobacco growing on environment and asked for campaigns to create awareness of the harms of tobacco. Such campaigns must try and reach out to young persons. The most cost effective awareness is by putting pictorial warnings on the pack itself. This is also the time to press for a major drive by Departments of Agriculture in the tobacco growing states, Andhra Pradesh, Karnataka and Gujarat, to persuade tobacco growers to switch to other equally remunerative, but less harmful, crops ."
Speaking on recommendations made by the CoSL earlier, Dinesh Trivedi, Member of Parliament said, "The CoSL went beyond its mandate which is to only look into whether an Order or Rule tabled in Parliament is in accord with the general objects of the Constitution or the Act pursuant to which it is made. The CoSL is not supposed to look into whether a Rule is suitable or not."
It is a very unfortunate situation that while one Parliamentary committee recommended that tobacco use and production of tobacco should be discouraged, there is another parliamentary Committee on Subordination Legislation (CoSL) that objected to the 85 percent pictorial warning on the grounds that it will reduce tobacco use. While consumption of tobacco may harm the consumer, environmental damage is harming millions of innocent people.
It is also worth mentioning that the National Green Tribunal, on a petition filed by Doctors for You, has directed Ministry of Environment and Central Pollution control Board to submit replies in regard to generation of hazardous cigarette and bidi buts, adverse impacts on forest area, adverse impacts of tobacco spitting on the environment and ecology, impacts of plastic packaging of cigarette on the environment and ecology and generation of municipal solid wastes.
The author is a head and neck surgeon at Tata Memorial Hospital, Mumbai 
Explainers
Bilaspur authorities demanded that journalists produce 'character certificates' before they are issued passes, which allow them to cover Prime Minister Narendra Modi's rally and meet tomorrow. The notice was withdrawn after outrage from the media and attacks from the Opposition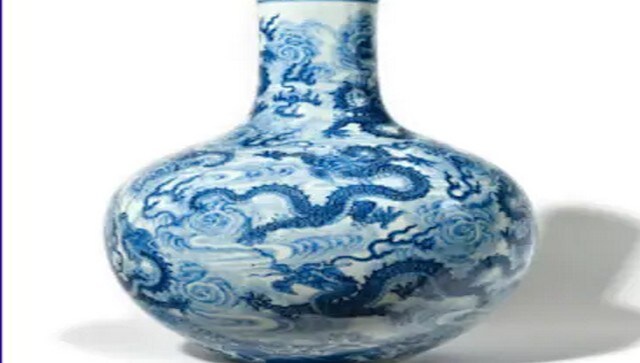 Explainers
The Tianqiuping vase was sent for auction by a woman living in a French overseas territory. The unnamed seller never even laid eyes on the item which she said was left to her by her mother, and which originally belonged to her Parisian collector grandmother
Explainers
The Uddhav Thackeray faction has put out a video showing Shivaji Park, the Shiv Sena's traditional Dussehra venue in Mumbai, with cheering crowds. Meanwhile, the Eknath Shinde faction in its clip uses Bal Thackeray's voice to burnish its Hindutva credentials