Construction activity banned, 333 brick kilns shut till 5 November in Uttar Pradesh's Muzaffarnagar after spike in pollution levels
Construction activities have been banned, and nine paper mills and 333 brick kilns shut till 5 November to combat pollution in the district, officials said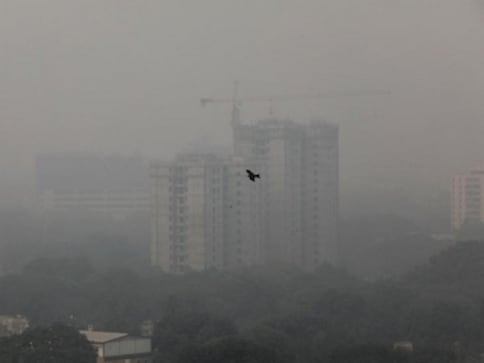 Authorities have banned construction activity, ordered closure of paper mills, brick kilns in Muzaffarnagar till Tuesday following spike in pollution levels

The air quality in the district deteriorated further on Saturday, slipping into the 'severe plus' category

Chief medical officer Dr PS Mishra said people should take a lot of precautions and wear face masks when venturing out of their homes
Muzaffarnagar: The authorities have banned construction activity and ordered the closure of paper mills and brick kilns in the district till Tuesday following spike in pollution levels.
The air quality in the district deteriorated further on Saturday, slipping into the 'severe plus' category.
Construction activities have been banned, and nine paper mills and 333 brick kilns shut till 5 November to combat pollution in the district, officials said.
Chief medical officer Dr PS Mishra said people should take a lot of precautions and wear face masks when venturing out of their homes.
Find latest and upcoming tech gadgets online on Tech2 Gadgets. Get technology news, gadgets reviews & ratings. Popular gadgets including laptop, tablet and mobile specifications, features, prices, comparison.
Health
The study mentioned above, however, notes the possibility of getting severe contact dermatitis reactions from certain allergens present in masks currently being used across the world
India
Government agencies said the air quality index of the National Capital was likely to improve to 'moderate' category later in the day
India
Delhi's air quality also improved to the "moderate" category due to favourable wind speed and is likely to get even better, according to the Centre's Air Quality Early Warning System