Construction activity banned, 333 brick kilns shut till 5 November in Uttar Pradesh's Muzaffarnagar after spike in pollution levels
Construction activities have been banned, and nine paper mills and 333 brick kilns shut till 5 November to combat pollution in the district, officials said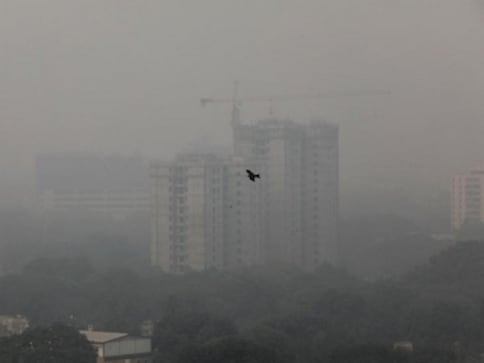 Authorities have banned construction activity, ordered closure of paper mills, brick kilns in Muzaffarnagar till Tuesday following spike in pollution levels

The air quality in the district deteriorated further on Saturday, slipping into the 'severe plus' category

Chief medical officer Dr PS Mishra said people should take a lot of precautions and wear face masks when venturing out of their homes
Muzaffarnagar: The authorities have banned construction activity and ordered the closure of paper mills and brick kilns in the district till Tuesday following spike in pollution levels.
The air quality in the district deteriorated further on Saturday, slipping into the 'severe plus' category.
Construction activities have been banned, and nine paper mills and 333 brick kilns shut till 5 November to combat pollution in the district, officials said.
Chief medical officer Dr PS Mishra said people should take a lot of precautions and wear face masks when venturing out of their homes.
India
The 24-hour average air quality index read 329. It stood at 389 on Monday. The National Capital had recorded air quality in the severe category for three days on the trot
India
Neighbouring Faridabad (417), Ghaziabad (373), Greater Noida (378), Gurgaon (361) and Noida (383) also saw a dip in air quality on Friday morning.
India
All schools, colleges and educational institutions in the NCR shall remain closed, allowing only online mode of education, except for the purpose of the conduct of examinations and laboratory practices, the commission said.