Congress' policy planning group on Kashmir to visit Valley on 10 November, will interact with trade bodies
The Manmohan Singh-led policy planning group of the Congress on Jammu and Kashmir is scheduled to arrive in the state on a four-day visit on 10 November, the party said on Friday
Srinagar: The Manmohan Singh-led policy planning group of the Congress on Jammu and Kashmir is scheduled to arrive in the state on a four-day visit on 10 November, the party said on Friday.
"The policy planning group will visit Jammu and Kashmir next month. The group will arrive in Srinagar on November 10," Jammu and Kashmir Congress president GA Mir told PTI.
The group had visited the state twice in September and held interactions with dozens of groups, including representatives of political parties, traders and journalists, in Jammu and Srinagar, but the Ladakh visit of the group had not been finalised at that time, he added.
"This time, the group members, to be led by former Union home minister P Chidambaram, will visit Kargil and Leh also to hold interactions with various groups, political and social organisations, including trade bodies, to take stock of the overall socio-political scenario in the state," Mir said.
India
Army Commander, Northern Command, Lt Gen Y K Joshi paid rich tributes to the slain officers.
Politics
On the socio-political front, the historic step of abrogating Article 370, which came into effect in 1950, and Article 35A, which came into effect in 1954, figures high on the list of achievements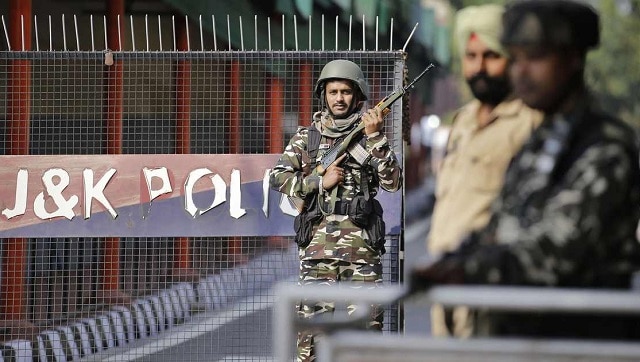 India
Raids were conducted at the residences of editor-in-chief of a weekly magazine, a reporter working for a Turkish media outlet, a freelance reporter and a reporter who has been associated with several local publications