Congress breaks silence on Robert Vadra, says Modi govt's 'witch-hunt' failed to prove him guilty
After BJP's attack, Congress on Tuesday said Prime Minister Narendra Modi should get 'any investigation' done into any allegations against Robert Vadra,
Bengaluru: After BJP's attack, Congress on Tuesday said Prime Minister Narendra Modi should get "any investigation" done into any allegations against Robert Vadra, son-in-law of party chief Sonia Gandhi, to find out if there was any "wrong-doing".
Congress spokesman Randeep Singh Surjewala said Vadra has been going through "witch-hunting" for the last 41 months.
He was talking to reporters on a claim in a media report that Vadra had "links" with fugitive arms dealer Sanjay Bhandari.
"As far as any allegations against Robert Vadra are concerned, we will only say, Modiji has been in power for 41 months."
"They have a government in Haryana and Rajasthan, and by all means, conduct any investigation that you choose, and come to a conclusion through a free and fair process of law of any wrong-doing," Surjewala said.
He said in "witch-hunting" of 41 months and multiple commissions of inquiries, the BJP has not arrived at a single conclusion of a violation of any law, rule or regulation, either in Haryana and Rajasthan.
"Allegations were levelled in these two states, based on which they came to power," the Congress spokesman added.
A national news channel on Monday had claimed that "the absconding arms dealer Sanjay Bhandari (had) booked business-class tickets for Vadra in 2012."
Citing the media report, the BJP on Tuesday asked Congress leaders Sonia Gandhi and Rahul to break their "silence" on it.
Addressing a press meet in New Delhi, Defence Minister Nirmala Sitharaman said the silence of Sonia Gandhi and Rahul will be construed as acceptance of the charges against Vadra.
Information and Broadcasting Minister Smriti Irani on Monday had targeted Rahul Gandhi with her tweet which said, "Eagerly awaiting Rahulji's poetic explanation for #VadraTicketGate."
Meanwhile, Times Now and Republic news channels were not allowed by the Congress to cover Surjewala's press meet at the party office.
Asked why the two channels were barred from covering the press conference, Surjewala said he understood the sentiments of the media but journalism should "show the mirror of truth, not becoming the mirror of BJP."
He went on to add, "When you carry out pre-meditated, biased and fixed agenda as agents of the ruling party, then some semblance of journalism dies. Journalism is not about being about Congress or BJP, about being SP or JDU or any other political party. Journalism is about asking me the difficult question."
The Congress spokesman said, "Journalism is also asking me and telling me where I have gone wrong. Journalism is also about questioning like you did to our speaker (of Karnataka Assembly) and Chairman of the Legislative Council, and a correction was made by honorable Chief Minister (Siddaramaiah)."
Surjewala was apparently referring to Siddaramaiah issuing directions for curtailing funding of celebrations to mark the diamond jubilee of Vidhana Soudha, the seat of the state legislature, amid reports about a proposal for extravagant celebrations which had raised a controversy.
India
Narendra Modi meets J&K politicians: Gupkar alliance neither has the right to speak on behalf of the people of Ladakh nor has the authority to talk about the land in Ladakh, says Jamyang Tsering Namgyal
World
After the El Salvador move, countries like Argentina, Brazil, Panama, and Paraguay have also endorsed the move on social media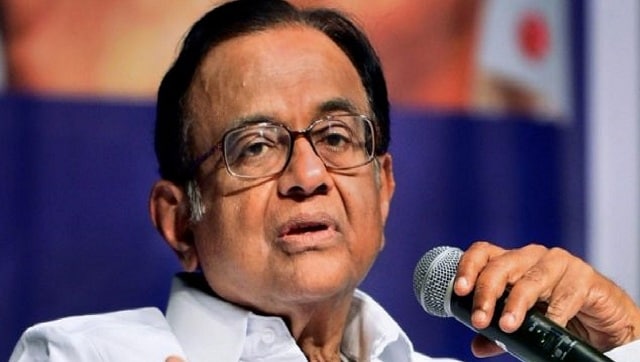 India
Chidambaram added that the 'dismembering' of Jammu and Kashmir into two UTs has been challenged in the Supreme Court, and that the cases are pending for almost two years