Congress and corruption are synonymous, says Sambit Patra; claims party received cash in Karnataka via hawala routes
According to Sambit Patra's statements, the confessional document also noted Haumanthaiah saying that he was not aware of the amount being transferred to the AICC.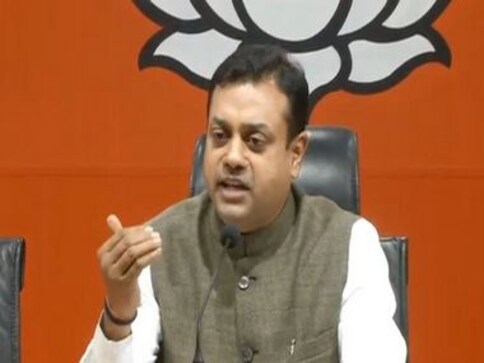 On Wednesday, the BJP launched a fresh attack on the Congress as party spokesperson Sambit Patra held a press conference and presented documents related to the 'hawala link' investigation and Congress' involvement.
The Enforcement Directorate (ED) had registered a money laundering case against Congress leader in Karnataka DK Shivakumar and his associates on the basis of an alleged tax evasion and hawala transactions case.
"Congress and corruption has become synonymous. Unaccounted cash, hawala transactions and corrupt deals, these are the pillars on which the Congress sits," Patra said while presenting confessional statements of accused Anjaneya Haumanthaiah, an employee at Karnataka Bhavan in New Delhi and others to the Income Tax Department.
He said that the statements show Congress' involvement and 'proof of hawala network' that helped transfer of money from Karnataka to All India Congress Committee (AICC).
Patra reiterated that the documents presented to the media proved that money was being transferred to the AICC office 'not in lakhs or crores but in kilos'. "We have statements of DK Shivakumar's driver, who told the I-T Department, about how money in kilograms were sent to AICC. We now know, why Congress party was crying during demonetisation," Patra said during the press conference.
He also read out from the documents which pertained to the conversation between I-T officials and Haumanthaiah, who confessed that he used to carry money to the AICC which was brought by N Rajendra, caretaker of the Karnataka Bhavan. Haumanthaiah had further said that he only accompanied Rajendra and driver Jagdeesh Chand, who worked for Shivakumar, till the AICC office.
According to Patra's statements, the confessional document also noted Haumanthaiah saying that he was not aware of the amount being transferred and that only Rajendra would know as he would maintain the lists.
The ED had booked Shivakumar, Haumanthaiah and others under the Prevention of Money Laundering Act (PMLA). The case had been filed based on a chargesheet (prosecution complaint) filed by the I-T Department against him early this year before a special court in Bengaluru on charges of alleged tax evasion and hawala transactions worth crores.
The I-T Department has accused Shivakumar and his associate SK Sharma of transporting huge amount of unaccounted cash on a regular basis through 'hawala' channels with help of three other accused. "As per facts and analysis of evidences, it is clear that accused number one (Shivakumar) has set up an extensive network of persons and premises across Delhi and Bengaluru in order to transport and utilise unaccounted cash," the department had said.
The other accused are Sachin Narayan, Hanumanthaiah and Rajendra, the department had further said.
Haumanthaiah is allegedly responsible for storing and handling unaccounted cash of Shivakumar in Delhi, according to the complaint. Rajendra works for Sharma, besides looking after immovable properties of Shivakumar and Sharma, it said.
Shivakumar was allegedly involved in organised tax evasion as part of conspiracy by engaging others, the department said. Unaccounted cash worth approximately Rs 20 crore was found and seized during raids in New Delhi and Bengaluru last August which were directly relatable to Shivakumar, PTI reported.
According to The Deccan Chronicle, in August 2017, the I-T Department had raided several properties of Shivakumar and officials had alleged that they had found Rs 8 crore worth of unaccounted cash at his New Delhi residence. The I-T department had filed charges at the Economic Offences Court in Bengaluru.
Shivakumar was instrumental in ensuring the safe stay of Gujarat Congress legislators in a Karnataka resort during Rajya Sabha polls last year amid allegations that the BJP was trying to poach them.
With inputs from PTI
First Cricket News
Set a winning target of 245, MP ended day three at 58 for no loss after bundling out the opponents for 93 in their second innings.
India
A two judge bench of the apex court had on October 13, last year delivered opposing verdicts in the hijab controversy, and urged the Chief Justice to constitute an appropriate bench to adjudicate the case that stemmed from a ban on wearing of Islamic head covering in Karnataka schools
Football
It was Bengaluru FC's fifth victory on the trot as they moved to sixth place in the ISL 2022-23 league table.