Congress accuses Narendra Modi, Sushma Swaraj of misleading nation over Chinese presence in Doka La
The Congress on Thursday accused Narendra Modi and Sushma Swaraj of misleading the nation over Chinese troops occupying Doka La.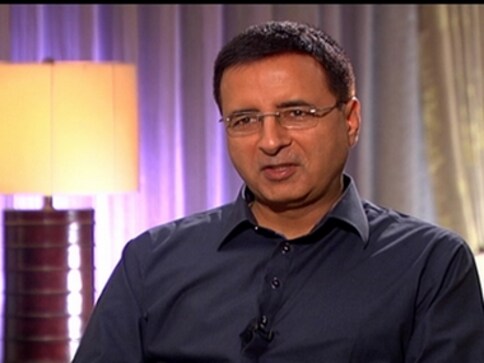 New Delhi: The Congress on Thursday accused Prime Minister Narendra Modi and External Affairs Minister Sushma Swaraj of misleading the nation over Chinese troops occupying Doka La, saying Indian security and strategic interests have been compromised.
"The satellite imagery and media reports suggest that China has established military establishments in Doklam near Indian borders which indicates that India's security and strategic interests have been compromised," Congress spokesperson Randeep Singh told the media.
Surjewala said: "It seems that the government was snoozing while the Chinese troops occupied the Doklam plateau as suggested by satellite images. And it seems China is planning Doklam 2.0 like retreat near the Indian borders."
Accusing Modi of mastering the art of rhetoric, the Congress spokesperson said: "The Prime Minister has mastered the art of electoral rhetoric as he has failed miserably to ensure the protection of our borders." Showing the satellite images, Surjewala said China had constructed a two-storey watch tower, seven helipads and several military establishments in Doklam. "What is the government doing as China has occupied the entire Doklam plateau? Is the government, Prime Minister, Defence Minister, aware about these constructions?"
Slamming Sushma Swaraj, Surjewala said the Ministry of External Affairs issued a statement then, saying the troops of both the countries were doing expeditious disengagement. "Even Sushma Swarajji said (this) in Parliament. And when we asked about the details, she said the troops of both countries were returning to their posts. At that point, there was no reason to question her statement," he said.
He said after the tensions at Doka La were resolved, the Chinese Foreign Ministry had said that while it had withdrawn the troops, it shall keep on patrolling the area. The Congress leader demanded to know how the issue of tri-junction at Doka La would be decided in future when the China had occupied the entire plateau. Surjewala said: "In October, Modiji announced at a public rally that Doklam issue as a victory. However, the satellite imagery released in media reports suggest that Chinese troops have constructed military establishments.
Indian and Chinese troops were engaged in a face-off at Doka La for over three months in 2017.
Politics
Nitish Kumar had on Tuesday pulled the plug on JD(U)'s alliance with the BJP and resigne from the post of chief minister. He followed it up by staking claim to form a new government with support from the Grand Alliance
Politics
The much-delayed expansion of the 41-day-old Maharashtra ministry saw as many as 17 former ministers taking oath on Tuesday. Only one has become a minister for the first time
Politics
Former Congress president Rahul Gandhi said that 'truth cannot be barricaded' and that his party will continue to protest against the Centre's action