Confusion reigns over beheading incident in Bihar as BJP's Nityanand Rai, Giriraj Singh contradict Deputy CM Sushil Modi
Two senior Bihar BJP leaders contradicted claims by the local police and Sushil Kumar Modi in a case involving the beheading of a 65-year-old man in Darbhanga.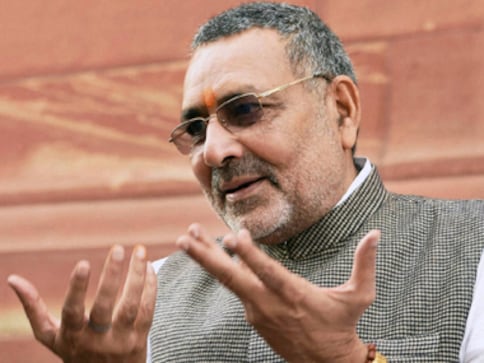 Two senior Bihar BJP leaders contradicted claims by the local police and Deputy Chief Minister Sushil Kumar Modi in a case involving the beheading of a 65-year-old man in Darbhanga, Bihar. Bihar BJP president Nityanand Rai and Union Minister Giriraj Singh both insisted linking the incident to a property dispute was incorrect, said media reports.
Rai was quoted by NDTV as saying, "The dispute that escalated (and led to the murder) had started due to this chowk being named Modi Chowk." Singh, who also met the victim's family, accused the police of hiding the facts of the case. He said the police "did not allow the truth to reach the government". "I don't know why the police want to hide the facts... but the dead man's wife told me that when they were threatened by the police when they mentioned the Modi board," Singh said.
The family of the victim has been insisting that the murder took place over the Modi board.
The murder was due to me naming the chowk after Modi ji. There is absolutely no other reason. Police is misleading and even pressurizing my injured brother. I am now contemplating leaving this place: Tej Narayan Yadav,son of victim #Darbhanga #Bihar pic.twitter.com/S98bcWn0Lp

— ANI (@ANI) March 18, 2018
Rajiv Ranjan of the JDU told ANI, "what their (BJP) leaders are saying is not important here, we will go by the official report and the report says it was a case of enmity between two families."
Unidentified persons had hacked to death the father of a BJP worker in Darbhanga allegedly over a tiff over naming of a square on the outskirts of the city after Prime Minister Narendra Modi.
Police had however, claimed that murder of 65-year-old Ramchandra Yadav, whose BJP activist son Kamlesh Yadav sustained injuries in the attack, was the fallout of a "personal enmity". His son Kamlesh Yadav, who was undergoing treatment at a hospital, had told reporters "a chowk (square) at our native village of Bhadavan in Sadar police station area had been named after Narendra Modi two years ago".
"On Wednesday, local RJD supporters, who had been opposed to naming of the square after Modi, tried to remove the plaque bearing the name of the square. When we protested, they said that the RJD's victory in bypolls to one Lok Sabha and an assembly seat marked their party's resurgence and hence they wanted to rename the square after Lalu Prasad", Yadav had alleged. "The RJD supporters went away after we resolutely opposed them. However, in the night, a group of 20-25 persons came to our house riding on motorcycles, attacked my father with a sword, severing his head", Yadav, whose arm was slashed by a sword carried by the assailants, had said.
Additional SP, Darbhanga, Dilnawaz Ahmad had said "as per our information, the attackers had some personal enmity with Kamlesh Yadav and his family. We are not aware of any dispute over naming of the square, though all angles would be investigated".
Later Sushil Modi had tweeted, "Totally false that the murder in Darbhanga case was due to naming Modi Chowk. It was a case of land dispute. The board was put long back, murder has nothing to do with board."
Find latest and upcoming tech gadgets online on Tech2 Gadgets. Get technology news, gadgets reviews & ratings. Popular gadgets including laptop, tablet and mobile specifications, features, prices, comparison.
India
A total of three merit lists will be released by the board on the OFSS portal. Students will have to enroll in the college or school in which their names appear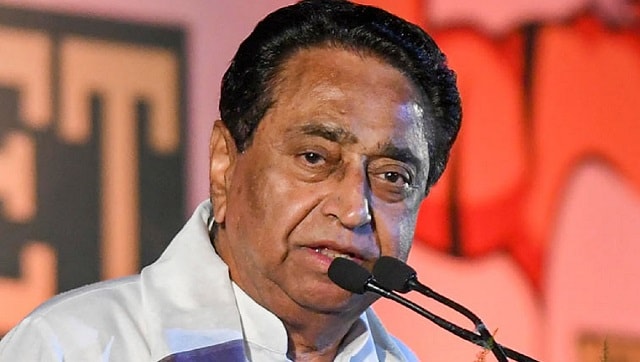 Politics
Nath's colleague Digvijaya Singh said Rajiv Gandhi also wanted the temple to come up, but questioned the timing of the ground breaking ceremony on 5 August
Entertainment
The Supreme Court is hearing a plea by Bollywood actress Rhea Chakraborty who is seeking transfer of an FIR concerning Sushant Singh Rajput's death from Patna to Mumbai.