Confirmed: DNA test proves ND Tiwari is Rohit Shekhar's father
A DNA test has conclusively proved that Congress leader ND Tiwari is the father of Rohit Shekhar, who had filed a suit claiming to be Tiwari's biological son in 2008.
A DNA test has conclusively proved that Congress leader ND Tiwari is the father of Rohit Shekhar, who had filed a suit claiming to be Tiwari's biological son in 2008.
Tiwari had on 29 May furnished his blood sample for the DNA test at his residence in Dehradun following orders of the Supreme Court and the Delhi High Court after four years of a protracted legal battle.
On 24 May the Supreme Court directed Tiwari to give his blood sample and dismissed his appeal against the Delhi High Court order which had ordered him to undergo the DNA test, saying that police force could be used to compel the 86-year-old leader to give the sample if he continued to refuse.
Justice Reva Khetrapal declared the result of the DNA test conducted at the Hyderabad-based laboratory in the open court and said as per the report, "Tiwari is reported to be the biological father of Rohit Shekhar and Ujjwala Sharma is
reported to be the biological mother."
Speaking after the verdict was read out, Shekhar said that he would exercise all his legal rights in the matter.
"I am not the illegitimate son, he is my illegitimate father," Shekhar said.
The veteran Congress leader on the other hand was circumspect and said that while he would respect the court's verdict, other people should not waste time on a private matter and should instead use their energies for the progress of the nation
"I have always respected the process of law and will always respect the decision. I want to make it clear that this is a fight for ego and selfishness between two parties. People are unnecessarily getting themselves involved in this," Tiwari said.
"I have never wanted any dispute in any issue. I at this age am being framed in this organised controversy," he said.
"I have no complaints against the persons who have filed the complaint against me....I have complete sympathy for Rohit Shekhar," the statement said.
He also appealed to people not to publicise the matter and respect his privacy since the matter was a private one.
"I have full rights to live as I want and appeal to all that this is my personal matter. It is not good to interfere into someone else's personal life. Do not give any importance to it," he said.
The Hyderabad-based Centre for DNA Fingerprinting and Diagnostics recently submitted DNA reports of Tiwari, Rohit and his mother Ujjwala Sharma in court.
Earlier today, the court refused an appeal by Tiwari, asking that the result of the test be kept confidential till the conclusion of the hearing. Tiwari, had also requested the court to allow in-camera proceedings.
He said Rohit and his mother were "leaving no stone unturned to get the report unsealed and make it public to attract undue media attention without completion of trial".
Find latest and upcoming tech gadgets online on Tech2 Gadgets. Get technology news, gadgets reviews & ratings. Popular gadgets including laptop, tablet and mobile specifications, features, prices, comparison.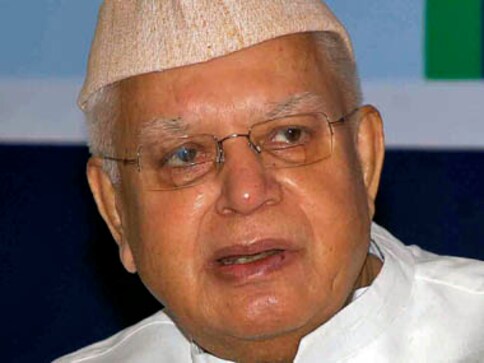 Politics
Tangled in the legal dispute after constant denials, Congress leader ND Tiwari accepted Rohit Shekhar as his son today.
India
ND Tiwari was moved to the ICU after his condition worsened. He is now undergoing dialysis at a hospital in Delhi.
India
Tiwari was directed to make himself available on 29 May at his home in Dehradun for giving blood sample.