Close interaction with allies gives Indian Navy an edge; Beijing must be wary of its presence in South China Sea
Most experts tend to give China the edge on almost all actions taken by Xi Jinping. It is not often that decisions and actions taken by the Indian government are appreciated and supported
Much has been written by experts on the perceived isolation of India at the recent Belt and Road conference in China. One set of strategic analysts suggest that we could have effectively voiced our concerns at the conference rather than refusing to attend. As always, multiple viewpoints are held by those who have neither the responsibility to face the repercussions of their suggestions, nor the courage to admit that they were wrong in assessing the situation.
Governments are equipped to take decisions based on historic and long-term perspectives of problems. Irrespective of how they arrive at a decision — which is more often by consensus resulting from inputs received from a wide array of competent specialists and those on the ground — they are accountable for their actions.
In the extant case, most experts tend to give China the edge on almost all actions taken by Xi Jinping. It is not often that decisions and actions taken by the Indian government are appreciated and supported.
Having been associated with maritime affairs and forging relations with littoral nations, this article attempts to discuss just one aspect of maritime-related activities and initiatives, while being fully aware that there are several others that need elaboration to substantiate my assertion.
While regular exercises with the US, Japan, France, Russia and Australia are known to us, a lesser known fact is that Singapore has had close maritime relations with India for many decades. The latest joint exercise between the two navies is currently in progress in the South China Sea.
Indian naval presence in South China Sea is a regular feature in annual deployments to the East. This is often forgotten when the occasional Chinese ship is deployed in our backyard. The presence of a Chinese submarine in our neighbourhood is projected as a military disaster by those who are unaware that submarines in peace time are often deployed in areas that become relevant during war. This is a universally accepted and practised concept, which ipso facto justifies the very induction of these stealth platforms. There are no exceptions to this rule.
The Chinese aircraft carrier programme has been in the news. That Indians have been in this business for over five decades is invariably glossed over. Why is it relevant?
Just preparing pilots for carrier operations demands intense basic training ashore under simulated conditions, followed by a crucial phase of training them to operate at sea with confidence on a moving platform. Consolidation in day operation in varying visibility and weather conditions is followed by dusk operations and night flying. Dark night operations with minimum deck lighting leads to 24/7 combat flying with appropriate payload.
Emergency drills on board to handle aircraft engine failures, crash on deck, and scores of other incidents are mandatory processes. Gaining proficiency in carrier flying thus requires time and a generation of pilots need to continuously hone their skills before they can claim full combat readiness.
The ship too needs to attain combat readiness, while flight operations of fixed and rotary wing aircraft are progressing apace. She has to train her aircraft controllers, flight deck personnel, sensors and weapons crew, engineering ,electrical and metrological departments and logistics and medical sections.
That our carrier-borne teams have performed consistently well, as reflected while operating with other advanced navies, is attributed to decades of experience hard-gained by the integrated crew.
And now the piece de resistance. China, not having had this background, realised early in their carrier induction cycle that training of aviation branch technical sailors and officers by itself was a challenge that needed resolution. In 2005, they made a request to the Indian government to provide access to a team of Chinese navy aviators lead by an admiral to visit our aviation training facilities at Kochi.
Their request was granted and a team arrived at Kochi to see class room instructions imparted to our sailors. This was followed by discussions on the training methodology. The admiral was completely and visibly impressed that our sailors were being taught in English and that they were proficient enough to handle their classroom instructions on relatively advanced and scientifically designed computer assisted courses. He found that the Russian method of imparting instructions, and indeed the subjects being taught, were in variance, since Carrier flying was a relatively new subject for the Russians who were still evolving their syllabus.
The Indian Navy had stolen a march with knowledge gained through close interaction with leading carrier operating navies, such as the Royal British Navy, the French Navy and the US Navy over five decades of combat flying.
The Chinese respect our combat skills at sea more than any other navy. Our regular presence in the disputed South China Sea is a challenge they have had to live with, in the backdrop of their rejection of the recent judgement of ICJ on Chinese claims in the South China Sea.
If China continues to challenge the rights of those who have ratified the United Nations convention of the laws of the seas of which it too is a signatory, how can it be trusted to honour the rights of those who participate in the complex concept of Belt and Road initiatives, which have the potential of violating basic rights of participating nations?
There are chinks in the Chinese armour.
The author is a former commandant, National Defence Academy (NDA), and flag officer commanding-in-chief of Southern Naval Command
Explainers
Congress leader Shashi Tharoor got the nod from Sonia Gandhi to run for party president. Though the interim chief told the Thiruvananthapuram MP she was in favour of 'free and fair' elections, insiders say groundwork is being laid for Rahul Gandhi's return to the top post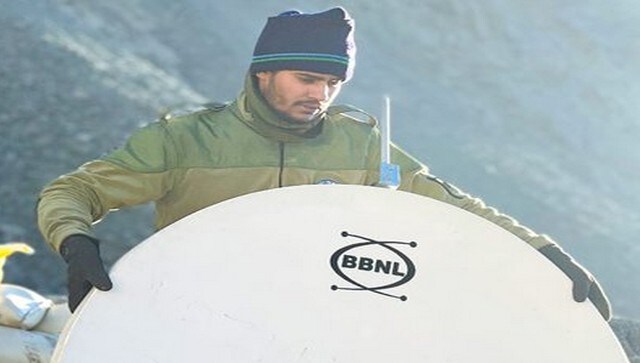 Explainers
The Leh-based Fire and Fury Corps, which handles military deployment along Kargil-Leh and secures the frontier with China and Pakistan, tweeted that internet was activated on the Siachen Glacier at 19,061 feet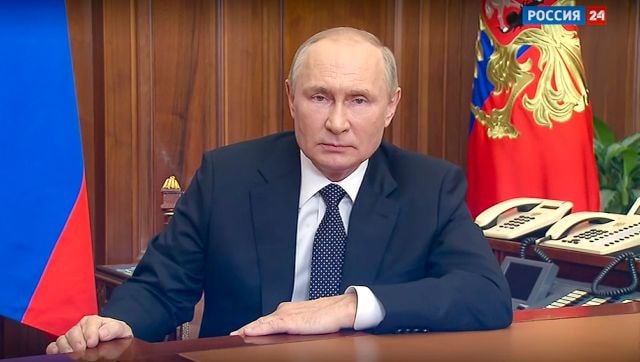 Explainers
Vladimir Putin on Wednesday, ordering Russia's first military mobilisation since World War Two, warned Moscow would respond with the might of all its vast arsenal if the West continued its 'nuclear blackmail'