Climate change: India says poor nations suffer the most, need time and space to fix deficit
Burden of sustainability can't be put on the shoulders of the poor, India has said, arguing that poorer nations get space to address the development deficit
United Nations: Asserting that the burden of sustainability cannot be put on the shoulders of the poor, India has said that poorer nations must be given space to address their "development deficit" as they end up suffering the worst impacts of climate change while contributing the least to it.
Amit Narang, counsellor in the permanent mission of India to the
United Nations, said the international community cannot address climate change if it fails to address the "unsustainable consumption and lifestyles, particularly in the richer countries".
Addressing the National Model UN Conference on Tuesday, Narang cited research estimates that at least one third of human deaths annually, almost 18 million, can be attributed to poverty-related causes.
"It should be obvious that addressing this "development deficit" is the first and necessary condition if we have to achieve a sustainable world," he said, adding that there can be no sustainable development with such alarming and widespread levels of poverty and hunger.
"You cannot tell millions living in shanty towns along the coasts that building concrete homes for their families will lead to emissions. You cannot tell a child studying in the dark or a woman cooking on wood and dung that providing modern energy to them will be bad for the planet. In other words, the burden of sustainability cannot be put on the shoulders of the poor," Narang said.
He stressed that ensuring a life of basic human dignity to everyone on the planet is the first step in addressing climate change. "For global efforts to halt climate change to succeed therefore, our collective efforts must be sensitive to our different starting points, responsibilities and capabilities. In their effort, the poorer countries must have the space to address their 'development deficit'," he said.
Emphasising the "stark climate inequality" in addressing climate change, he said, "the travesty of climate change is that the poor end up suffering its worst impacts, even though they contributed the least in causing the problem".
"The richer countries need to step-up to the plate and urgently take steps to transition their societies towards sustainable lifestyles and consumption patterns," he said.
India, often said to be the world's third largest emitter, has among the lowest per capita emissions in the world and India's per capita emissions are also a mere one-third of Chinese per capita emissions.
Narang stressed that poorer countries are acting against climate change and a majority of developing countries including India and China have made mitigation pledges that exceed or broadly meet their fair shares.
PTI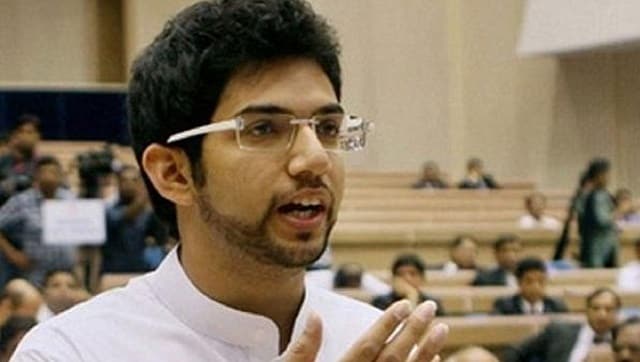 India
Aaditya stated that as the virus mutates and targets different age groups, the response to it should also evolve
science
Economic crisis was the prime reason for hunger for 40 million, compared with 24 million in 2019 and the pandemic has exacerbated vulnerabilities.