Class X state board results 2017: Girls outperform boys; rural candidates ahead of urban students
So far Class 10 results of various state boards including Haryana, Punjab, Madhya Pradesh and Meghalaya have been revealed
Students across the nation brace for a jittery span in the month of May as the exam results across various state boards are declared within the month. So far, Class X results of various state boards including Haryana, Punjab, Madhya Pradesh and Meghalaya have been revealed, and the trends, so far suggest that girls have far outshone boys, like in the previous few years.
Girls outperform boys
In Haryana, where the overall results revealed a grim picture as almost every second student who took the exam failed, girl students managed to outperform the boys. While 55.30 percent girls passed, only 46.52 percent of the boys cleared the examination with a dismal overall pass percentage of 50.49 percent. As many as 1,73,193 boys appeared in the examination, of which 80,572 passed whereas out of 1,42,707 enrolled girls, 78,918 passed.
Punjab Class X results also mapped a similar trend. The girls outshone boys in the exam with a pass percentage of 63.97 percent as against boys' pass percentage of 52.35, as per the PSEB result. A total of 3.30 lakh students had appeared in the Class X exams, of which 1.90 lakh students passed the exam while 45,734 students failed and 94,271 students got re-appear.
In Madhya Pradesh, 51.43 percent of girls passed against 48.53 percent of boys in the Class X results, wherein the overall passing percentage was a dismal 49.86 percentage.
Government schools vs private schools
Besides this, the overall trends did not show a clear demarcation between the performance of students of government and private schools. While in Haryana and Punjab, students from private institutes outperformed candidates from government schools, in Madhya Pradesh, government schools logged a better pass percentage.
In Haryana, the pass percentage for candidates from the government schools in the examination was 43.50 whereas, it was 51.18 percent in case of government aided schools and 58.13 percent in case of private schools.
In Punjab, the pass percentage of government schools was 52.80 percent whereas 70.08 percent students from private affiliated institutes scored passing marks.
However, in Madhya Pradesh, 51.98 percent of students from government schools passed the exam and for private schools, the passing percentage was 47.46 in Class X exams. Chief Minister Shivraj Singh Chouhan said he was happy to see that students from smaller towns have performed better and the quality of education in the state was enhancing.
Urban vs rural candidates
In Punjab and Madhya Pradesh, urban and rural pass percentage were largely similar, rural students who took the Haryana board exam outperformed urban candidates.
While the pass percentage for students from rural areas was 52.58 percent, it was 48.38 percent in case of students from urban areas. Punjab board results showed 57.93 percent and 57.28 percent pass percentage for urban and rural students respectively. In Madhya Pradesh, 39.03 percent urban candidates passed the Class X exam while the rural pass percentage was 38.48 percent.
With inputs from PTI
Find latest and upcoming tech gadgets online on Tech2 Gadgets. Get technology news, gadgets reviews & ratings. Popular gadgets including laptop, tablet and mobile specifications, features, prices, comparison.
India
Khattar earlier on Sunday was to address a 'kisan mahapanchayat' in Haryana's Karnal district and highlight the benefits of the Centre's three agriculture laws
India
The last date to register for HSSC constable recruitment 2021 is 10 February. The application fee will have to be paid by 13 February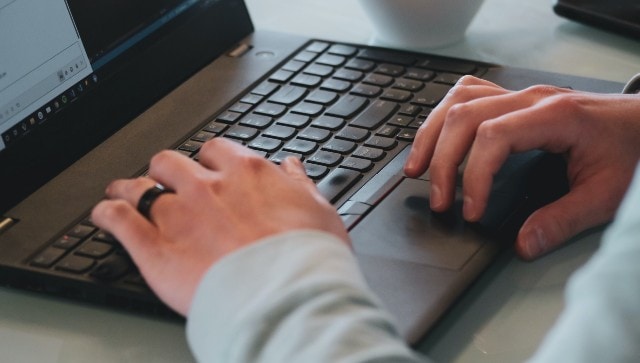 India
According to the official notification by the Board of School Education, Haryana, the starting date of the DElEd 1st year re-appear exam February 2021 is 19 February