Class 12 2017 CBSE results: Marks may dip by 10% without moderation; Maharashtra Board unaffected
Following the Central Board of Secondary Education's (CBSE) decision to stop standardisation of marks, the average marks of the Class XII CBSE students is expected to go down by about 10 percent this year
Following the Central Board of Secondary Education's (CBSE) decision to stop standardisation of marks, the average marks of the Class XII CBSE students is expected to go down by about 10 percent this year, The Times of India reported.
According to the report, the decision came just weeks after the the board, in consultation with other school boards across the country, decided to scrap the concept of "moderation or standardisation" — a byword for inflating marks.
The report quoted an official as saying that the new policy will results in a drop in marks scored as well as the overall pass percentages across boards.
Another official who spoke to The Times of India was quoted as saying, "Marks, both aggregate and subject-wise, will drop. The average drop could be from six percent to 10 percent, depending on the marks scored in each subject."
The report noted that the last year, the CBSE gave 16 extra marks in Class XII Maths examination in the process of standardisation. This practice has led to CBSE students securing higher marks than their contemporaries from other boards.
According to a report in India TV, the scrapping of moderation will lead to a dip in the cut-off marks for several top Delhi colleges, compared to the other years, when the exorbitantly high cut-offs gained media attention.
However, another report in The Times of India added that the 24 April decision would not affect the HSC students in Maharashtra as the state board does not not follow any kind of standardisation or moderation of marks.
Chairperson of the Maharashtra State Board of Secondary and Higher Secondary Education welcomed the decision and told the publication, "We never followed a moderation policy to tweak results. We always wanted to bring out the real picture even if it meant that our success rates varied each year. We never gave extra marks if a particular question was tough."
Find latest and upcoming tech gadgets online on Tech2 Gadgets. Get technology news, gadgets reviews & ratings. Popular gadgets including laptop, tablet and mobile specifications, features, prices, comparison.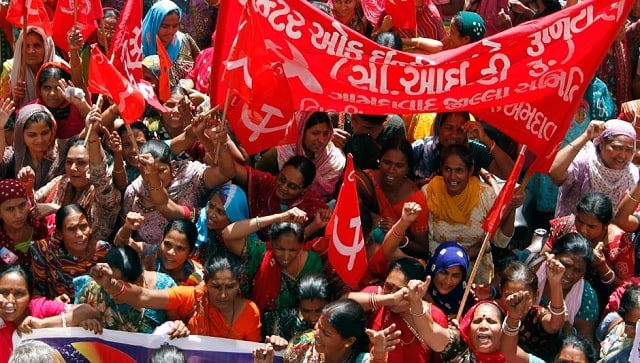 India
The charter of demands of the general strike include cash transfer of Rs 7,500 per month for all non-income tax paying families and 10 kg free ration per person per month to all needy
India
Meanwhile, a snapshot of the COVID-19 situation countrywide showed that 41,100 new cases on Sunday took the total caseload to 88,14,579
India
Meanwhile, the Karnataka government announced that a COVID-19 RT-PCR negative test report will be mandatory for all teachers, students, and non-teaching staff part in degree, medical and engineering colleges