Kashmir militants attack Pulwama again, civilian gunned down in Tral
Suspected militants on Friday shot dead a man in Tral area of south Kashmir's Pulwama district, the police said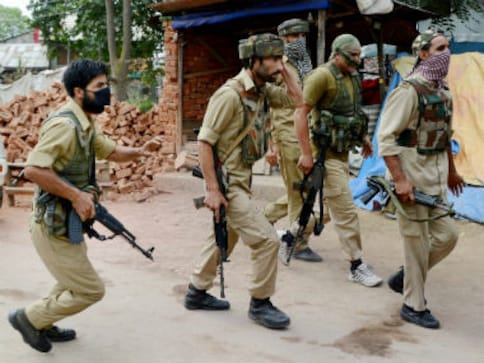 The Jammu and Kashmir Police on Friday said suspected militants shot dead a man in Tral area of south Kashmir's Pulwama district.
The man, identified as Rafiq Ahmad Bhat alias Dadaa, received multiple bullet wounds and was critically injured by the ultras at Tral Bala at 1.50 pm on Friday, a police official said.
He said Bhat was taken to a local hospital and doctors referred him to a different hospital. However, he succumbed to injuries on the way.
This is not the first instance where civilians have been injured in a militant attack. In a grenade attack on 21 September, three civilians were killed and 30 injured.
Among the three people who died was a college student, said the Jammu and Kashmir Police.
Police had said that militants hurled a grenade near a bus stand in Tral town of Pulwama district. The injured persons include eight paramilitary troops, four policemen, and some civilians.
Attacks in Pulwama have become common. In August, eight security personnel, including four CRPF men, were killed when militants conducted a suicide attack on a police complex in south Pulwama.
The attack led to a massive gunfight wherein three militants were killed. The militants were believed to be foreign mercenaries.
With inputs from PTI
also read
Explainers
Some Texas schools have received flak for using beloved cartoon Winnie-the-Pooh to teach children ways to stay safe in case of a school shooting. Parents and teachers have expressed concerns over the 'Stay Safe' book released ahead of the first anniversary of the Uvalde massacre
India
Uttar Pradesh Police has arrested a Muslim man for converting a minor Jain boy and two Hindu boys into Islam and has seized electronic evidence and affidavits related to the case, said an official.
India
Odisha Police on Sunday said some social media accounts were giving a communal colour to the horrific train accident in the Balasore district and threatened strong legal action against those who try to incite communities through false and malicious posts