Civil society, Muslim groups across Maharashtra demand special act for protection against lynching
Several Muslim organisations and civil society groups across Maharashtra are demanding a strict act like the Scheduled Caste and Scheduled Tribe Prevention (Atrocities Act) for the protection of the Muslims who are increasingly being targeted over suspicion of carrying or transporting beef
Due to regular mob lynching and attacks on vulnerable groups especially Muslims on the suspicion of carrying or transporting beef, several Muslim organisations and civil society groups across Maharashtra are demanding a strict act like the Scheduled Caste and Scheduled Tribe Prevention (Atrocities Act) for the protection of the community.
Three peace rallies demanding the formation of this new act have already taken place in Pune, Latur and Solapur, and a fourth one is scheduled to take in Pune on 15 July.
Though focussed mostly on the incidents of violence committed against Muslims, these rallies have received support not just from Muslim organisations like Jamat-e-Islami but also from civil society groups as well as Marath organisations.
On Wednesday, 20 organisations including Muslims, Dalits, and Marath organisations like the Sambhaji Brigade took part in a peace rally in Solapur, where they walked from Hutatma Chowk in the city to the Collector's office. The rally which saw more than 500 people from different religions and sections concluded with the organisers giving a letter to the district collector demanding the formulation of an act to protect Muslims from attacks. A similar rally was held on 5 July in Latur city in Marathwada and in Pune on 7 July.
One of the organisers of the Aman Rally in Solapur which took place on Wednesday is Sadiq Shaikh, father of Mohsin Sadiq Shaikh, a techie who was beaten to death by a Hindu group in 2014.
"My son Mohsin was brutally lynched to death in June 2014 by Right wing organisations because he had beard. The murder took place in Pune soon after the Narendra Modi government came to power. Seventeen out of the 21 accused who were arrested have gotten bail from the court till now. If Muslims are protected by the act like Prevention of Atrocities Act, the killers of my son wouldn't have been able to roam scot free. With the increasing number of attacks and mob lynching of minorities and that too mostly of Muslims, we need protection of an act like the Scheduled Caste and Scheduled Tribe Prevention (Atrocities Act)," he says.
Mohsin Khan of Swabhimani Muslim Vikas sanghatana, one of the organisations which took part in the Latur rally on 5 July said that there's a need for a strict law like that of Scheduled Caste and Scheduled Tribe Prevention (Atrocities) Act-like law for protection of Muslims because the government, police and minority commissions have proven ineffective in protecting them.
"Muslims are being targeted under the pretext of carrying or eating beef, transporting cows, circulating objectionable message against Hindu leaders and so on.  If somebody commits crime then police should take action and a trial should be held in the court. Common men are attacking Muslims and Dalits," he added.
Latur city had seen more than 200 people from different social organisations and political parties, demanding the formation of the prevention of atrocity act for Muslims. The participation was higher in Pune on 7 July where more than 500 Punekars took to the street and formed a human chain. They also handed over a letter to the district collector with the demand for a similar act.
Anjum Inamdar, president of Rashtrapremi Kruti Samiti and one of the organisers of the Pune rally, said, "We have seen mob lynching of Muslims — from Mohsin Sadiq Shaikh in Pune, Akhlaq Khan in Uttar Pradesh and most recently Hafiz Junaid Khan, a 15-year-old boy in Uttar Pradesh. On this background, we want an act like Scheduled Caste and Scheduled Tribe Prevention (Atrocities Act) for minorities especially Muslims."
He added, "Besides, we also want the accused in the attacks and lynching of Muslims to be arrested and tried under a MCOCA like act." Inamadar also demanded that families of Muslims who got lynched should be given compensation of Rs one crore immediately.
Mohammed Shabi of Jamat-e-Islami, an organisation working for the welfare of Muslims in Pune, said, "This is high time the minority community especially Muslims get legal protection from attacks and lynching as, currently, the whole Muslim population have been living under fear and pressure of attacks and death. If we see the statistics, 97 percent of attacks and deaths due to lynching of Muslims have taken place after 2014 when the BJP government came into power."
He also added that though attacks on Muslims for allegedly carrying beef started in 2010, the number of attacks spiralled after 2014. "Till now 63 such attacks have taken place across the country. Nineteen people have died while 14 got injured in these attacks. And more than half of the 63 attacks have taken place in BJP-ruled states," Shabi said.
Punekars are planning to held another peace rally on 15 July in Kondhwa in Pune. The rally has already received support from 15 Muslim social organisations, NGOs and political parties.
"Our country is known for communal harmony despite having many religions. But the trend like mob lynching and attacks on Muslims under the pretext of carrying or transporting beef or other communal reasons is creating rift in the society. Muslims do not feel secure any more. We are organising this rally to demand their protection under a prevention of atrocity act in solidarity with other rallies," said Razi Ahmed Khan of Popular Front of India. One of the organisers of the 15 July rally in Pune, Razi is is expecting a turn out of more than 7,000-8,000 people on Saturday.
Human rights activist Shehla Rashid who has often been trolled for her anti-Right wing stance and is a vocal supporter of the proposed Manav Suraksha Kanoon (MASUKA), said the violence against vulnerable sections like Muslims and Dalits are based on identity. "If this violence is normalised then groups like Bajrang Dal will start attacking women in pubs and discos. Though these attacks are against many groups, Muslims are the one who are being targeted at large extent. They have stopped eating meat at stalls and carrying it. We need to address this fear. And, that is why we have proposed Manav Suraksha Kanoon (MASUKA). Under this law violence against the vulnerable sections doesn't only include Muslims but all who are vulnerable, (and the offence is) non-bailable."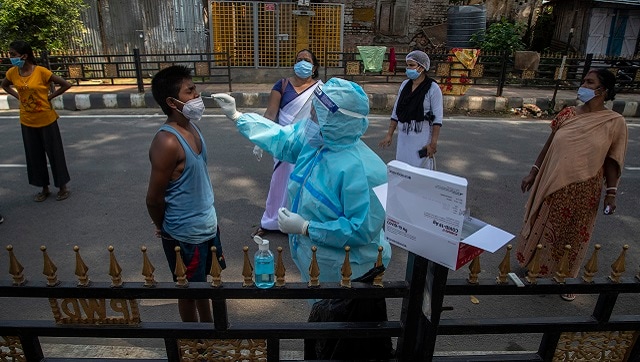 India
Meanwhile, state capital Mumbai reported 866 fresh cases on Saturday pushing the cumulative total to 710,807. Currently, there are as many as 16,135 active cases in the city
News & Analysis
The Delhi lawyer claims that the 'accused' used Twitter to start a 'propaganda to spread hate amongst the citizens' and 'gave communal colours to the incident'.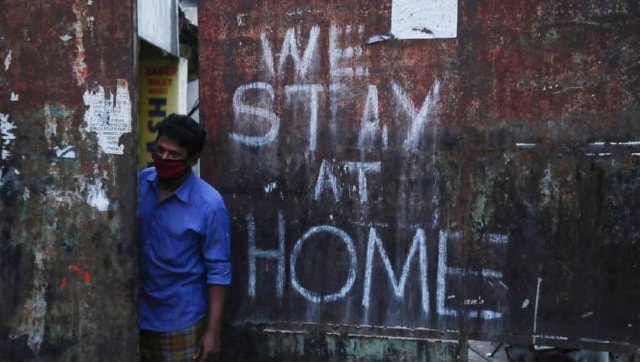 India
The Chief Minister's Office said that the lockdown has not been lifted in the state as COVID-19 has not been controlled completely yet