Recasting Collector Saab: How civil services exam, its applicants have evolved over time
The new lot in civil services are not just lured by beacon light and paraphernalia of 'Collector Saab'. They want to 'bring change'.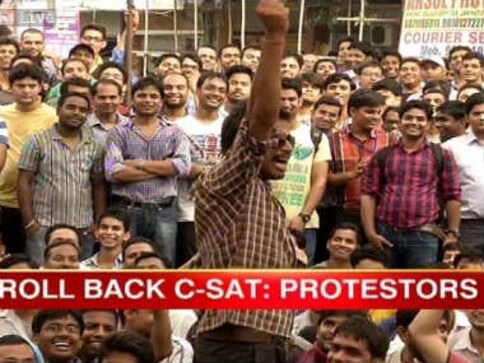 The new lot in civil services are not just lured by the beacon light and paraphernalia of 'Collector Saab'. They want to 'bring change'.
The imagery of 'Collector Saab' stepping out of his white Ambassador car with blue/red beacon light placed atop is what drives lakhs of young civil services aspirants for a yearlong — that sometimes stretches to a decade — of immense hard work. Very few manage to get into the services after clearing the civil services exam (CSE), while others have to settle for 'lesser jobs'.
A fresh batch of Lord Cornwallis' progeny would now be preparing themselves for a new journey. Every year, this month, Union Public Service Commission (UPSC) — India's central recruiting agency — selects candidates for the country's most coveted services like the Indian administrative, police and foreign services among a host of other central services.
The selection is the result of a year-long process which includes three stages of rigorous written and oral examination. After that, one hopes to find a place in the merit list of some 1000 odd aspirants out of lakhs of applicants.
During the British rule, for a large part of the 19th century, the civil services held a closed door for Indians but after a series of reforms in 1863, Satyaendra Nath Tagore became the first Indian to qualify for Indian civil services.
Since then, it has been one of the most sought-after jobs in the country. While the year-long process makes it one of the toughest exams in the world, what is more perplexing is the undying attraction of this exam in its more than 200 years of existence.
On Monday, when UPSC declared the final results of the civil services exams (CSE) recommending 1,078 candidates for appointment to various all-India and central services, it made the top rankers 'mini celebrities' of sorts.
On clearing a recruitment exam with distinction, one can expect to get coverage on the front pages of leading English dailies, with news channel queuing outside the houses of these 'mini celebrities' for bytes. Getting into the services ensures instant social mobility, recognition and power, and opportunity to bring substantive change.
This is perhaps the reason why a host of people even from extremely modest backgrounds slog for years to get into the services. Narratives of a son of a rickshaw puller or a police constable who made it into the coveted services has always made for the best of 'rag to riches' stories.
And the civil services have always been lauded for this – for being an open system where hard work alone can decide success, and social background and economic privileges are counted least.
But over the years, there is an apparent shift in trends with the profile of those getting into services. Out of the three top positions, this year, two are held by engineers. This predominance of candidates from technical backgrounds in the merit list has become even more pronounced in the last one and half decade.
The toppers now are no longer essentially social science and humanities graduates – with minimum opportunities, that slog for years in dingy rooms in Ber Sarai and Mukherjee Nagar of North Delhi. They are now professionals, IITians and Ivy League graduates, post graduates in public policy and IIM pass outs.
Consider this list of toppers in last 15 years and their educational backgrounds:
2000 : Vijay Laxmi Bidari (Engineer)
2001 : Alok Ranjan Jha (Political science graduate).
2002 : Ankur Garg (IIT, Delhi)
2003 : Rupa Mishra (Commerce graduate)
2004 : S Nagarajan (Electrical And Electronics Engineering)
2005 : Mona Pruthi (M. Phil. in English Literature from Delhi University)
2006 : Muthyala Raju Revu (Engineer)
2007 : Adapa Karthik (MBBS)
2008 : Shubhra Saxen (Engineer)
2009 : Shah Faesal (MBBS)
2010 : S Divyadharsini (Law graduate from Chennai)
2011 : Shena Aggarwal (MBBS, AIIMS)
2012 : Haritha V Kumar (Engineer)
2013 : Gaurav Agrawal (IIT, IIM)
2014 : Ira Singhal (Engineer)
In the last 15 years, 11 toppers were from either from an engineering or medical background. Apart from their technical background, another thing that sets them apart is their medium of instruction. In last one decade hardly any candidate with non-English medium has been able to make it to the top rank.
It was in protest against this very trend that in August 2014, a host of civil services aspirants – essentially those who had Hindi medium education thronged the streets in Delhi – demanding the scrapping of the Civil Services Aptitude Test (CSAT), which they said was a glaring disadvantage to students from non-English backgrounds.
Following the protest, the government relented and on 4 Aug 2014 announced that the marks in the English language comprehension skills of the UPSC aptitude test will not be included in the merit list.
Last year in May, going further to pacify the protesting students, UPSC made the CSAT paper a qualifying paper – not to be calculated for deciding the merit list.
While the move was cheered by the protesting students and those supporting them, the fact remains that now the very nature of the exam requires a greater exposures to national and international events, and a technical mindset that is equipped for problem-solving. This is an inescapable requirement that would continue to give benefits to students from a particular background.
Every year after the results are announced, lakhs of students throng to the coaching centers from where the toppers had taken classes, with a dream to achieve the same success.
Talking to those sitting in those cramped rooms makes one thing clear. They are not people who have no other option rather than getting into a government job. They are qualified doctors, management graduates and engineers.
Why they are pursuing civil services is not something they have thought about much. That is an answer they would think about once they get an interview call. But one thing is certain, they are not just lured by beacon light and the paraphernalia that comes with being 'Collector Saab'. They want to 'bring change' and many of them are doing so.
also read
Explainers
A shortage of over a dozen drugs has forced cancer treatment centres in the United States to switch medication for patients and even delay care. Experts say America is going through a 'public health crisis' and a rethink of the entire market for generic drugs is needed
Explainers
A new survey published in The Lancet Diabetes & Endocrinology journal estimates that over 11 per cent of people across India suffer from diabetes. Experts say diabetes is no longer a disease of the affluent and those in cities and warned that patients are getting younger and younger
Explainers
Many on social media weren't pleased when Alejandro Núñez Vicente's design of a double-decker airplane seat went viral last year. Now back with an updated version, Vicente thinks his design will change the face of air travel. But some critics say it is unlikely to ever see the light of day