Chopper with five ONGC employees on board goes missing near Mumbai; search operations underway
A Pawan Hans helicopter with seven people on board has gone missing in Mumbai soon after take-off from the Juhu airport on Saturday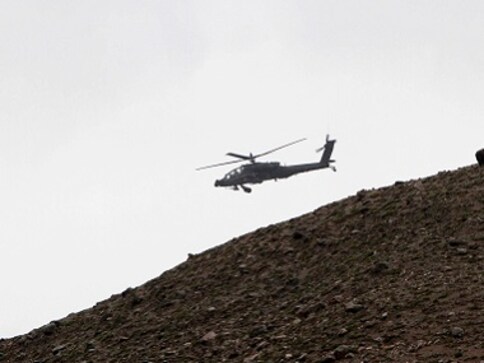 A Pawan Hans chopper with seven people on board went missing in Mumbai soon after take-off from the Juhu airport on Saturday, according to media reports. The chopper lost contact with Air Traffic Control 30 nautical miles off Mumbai, reports said.
#Mumbai: Helicopter with 7 people on board, including ONGC employees, has lost contact with Air Traffic Control (ATC) 30 nautical miles off Mumbai. More details awaited.

— ANI (@ANI) January 13, 2018
The helicopter was scheduled to land at ONGC's North Field at 10.58 am, ANI reported. No contact could be established with the pilots after 10.30 am.
The Times of India reported that two pilots and five ONGC employees were on board. "The pilots, as per the procedure, had changed over their radio contact from Juhu air traffic control to the one manned on the oil rig around 10.25 am," the report quoted a source as saying.
Soon after that, contact with the helicopter was disrupted, the source said, adding that an alert has been sent across to different agencies as the flight failed to land long past its expected time of arrival at the rig, the report added.
Search operations for the chopper are underway. "We have deployed all our choppers, including from each of our naval bases in search of the missing chopper. It is a Pawan Hans chopper, carrying five employees. We are working towards finding the chopper at the earliest," The Indian Express quoted a senior ONGC official as saying.
The Indian Coast Guard, too, has joined the search operations. "We have already diverted ship and aircraft to area. Will update once any news is received," the Indian Coast Guard said, according to the report.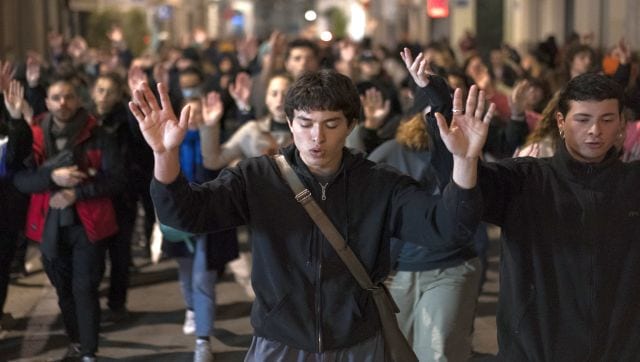 World
France has been seeing protests, which have turned violent in recent days, as the Emmanuel Macron government pushes pension reforms through parliament. In India too, there's a debate on the pension scheme, some arguing that the old method is fiscally unsafe
India
The Cheetah helicopter of the Indian Army was reportedly on a routine mission when it crashed near Mandala Hills in Bomdila, in the West Kameng of Arunachal Pradesh
World
The AS350 Eurocopter crashed in the district of Chamanke in Dohuk province in Iraq's semi-autonomous Kurdish region on Wednesday night, the counter-terrorism agency said in a statement posted on social media.