Chinese aggression over Arunachal shows why India must actively court US NSA McMaster
China's latest act of provocation on Arunachal Pradesh has added more hindsight and fresh layers of importance to the first face-to-face interaction India just held with HR McMaster, perhaps the most important official in the Donald Trump administration.
China's latest act of provocation on Arunachal Pradesh has added more hindsight and fresh layers of importance to the first face-to-face interaction India just held with HR McMaster, perhaps the most important official in the Donald Trump administration. No sooner did the US national security advisor leave Indian shores after a series of meetings with Narendra Modi and key figureheads of his administration, media reports emerged that China has unilaterally "renamed" six places in Arunachal Pradesh in 'standard Chinese' to reaffirm its claim over India's northeastern state.
The move, at once silly, brazen and ominous for stability in the Asia-Pacific region, wouldn't escape McMaster's notice. In his first visit to the subcontinent spanning Afghanistan, Pakistan and India, the US NSA did make all the right noises —at least from the Indian perspective.
In President Ashraf Ghani's struggles with Afghan Taliban — whose resurgence owes to a large degree on Pakistan's machinations — McMaster indicated that the US will stand by Kabul. In a widely publicised interview with Afghan TV channel ToloNews, the US NSA identified that "what is necessary at this point is to consolidate gains and to deal with what is a big security problem now" and went on to say that the Taliban "will have to be defeated on battlefields," and Washington is "committed to give the Afghan state, the Afghan security forces, the strength they need."
His words on Pakistan indicated a much tougher US line than Trump administration has so far taken on Pakistan. An indication of this was perhaps evident in McMaster's choice of delegates on this visit. His entourage included Lisa Curtis, whose recent paper on the need for US to revise its Pakistan policy and hold it accountable for its actions, not words, on fomenting terrorism has generated much debate.
In the ToloNews interview, as The New York Times has noted in a report, McMaster leaned on Pakistan to end its proxy war against Afghanistan through its funding and sanctuary of Afghan Taliban operatives.
"As all of us have hoped for many, many years — we have hoped that Pakistani leaders will understand that it is in their interest to go after these groups less selectively than they have in the past… The best way to pursue their interests in Afghanistan and elsewhere is through the use of diplomacy, and not through the use of proxies that engage in violence."
If these words signify convergence with India on the issue of Pakistan's use of terrorism as foreign policy, the US media statement following McMaster's Islamabad visit will further cement the impression that in McMaster, India has a sympathetic ear in Washington.
Couched in the officialese of the US Embassy release, are unmistakable signs that Islamabad will be held to a stricter standard. "McMaster expressed appreciation for Pakistan's democratic and economic development, and stressed the need to confront terrorism in all its forms," read the release, prompting Pakistan Army to retort through its spokesperson Major General Asif Ghafoor on Twitter that "Pak itself is victim of state sponsored terrorism, it strongly rejects allegations of employing proxies from its soil."
US NSA meets COAS. "Pak itself is victim of state sponsored terrorism, it strongly rejects allegations of employing proxies from its soil". pic.twitter.com/xMjgM1uasi

— Maj Gen Asif Ghafoor (@OfficialDGISPR) April 18, 2017
Though these are early days in Trump administration, it seems McMaster is steering US foreign policy back to within its conventional moorings from the precipice of early adventurism.
After a brief period of intense flirting, US is now back to hating even the shadow of Russia, Bashar al-Assad has been made the target of Tomahawk missiles, the Mother of All Bombs has been dropped on Afghanistan and McMaster has indicated that US is not ready to shut shop in Afghanistan yet. These markers signify that Trump administration is slowly coming round to the realisation that foreign policy cannot be subjected to rapid strategic revisions. The implications of this curve cannot be overstated.
India will hope that the US doesn't overnight abandon its role as the guarantor and provider of security architecture in Asia Pacific region even as it grapples with the throes of isolationism and economic conservatism under a president whose foreign policy is more unstable than even an Uranium isotope.
If America shows a lack of commitment in 'Asia rebalance' strategy, China would be more than ready to step in. It has already spent considerable amount of time and energy in chalking out a revised policy initiative which stems from a core resentment that most Asian countries rely on China for economic sustenance while leaning on America for security. The outcome of considerable Chinese brainstorming on this issue is a recently published white paper on 'China's Policies on Asia-Pacific Security Cooperation' published in January this year.
As Timothy Heath points out in The Diplomat, "building on the country's economic strength, China is challenging US power in Asia at its source: America's role as a security provider" and has outlined a "three-part strategy to build an alternative architecture, normalise US acceptance, and enforce regional compliance with Chinese leadership preferences through rewards and punishments."
This would permanently alter the power equilibrium in Asia Pacific region. The current differential in economic, geopolitical and military power between Asia's largest neighbours is so vast that New Delhi cannot seek to contain Beijing's expansionism on its own. It needs the US by its side.
McMaster delivered encouraging signs in his very first India visit that US values India as a strategic partner and the relationship will be key in maintaining stability in the region. Side by the side, the statements released by both sides reveal a synergy that was missing during McMaster's Islamabad visit.
The US Embassy said, "The two sides discussed a range of bilateral and regional issues, including their shared interest in increasing defence and counter-terrorism cooperation… NSA McMaster emphasised the importance of the US-India strategic relationship and reaffirmed India's designation as a major defence partner," calling the meeting "productive".
India's statement read: "Prime Minister recalled his positive telephonic conversations with President Trump that reaffirmed the importance attached by both sides to the strategic partnership and to stepping up India-US engagement across the board." Views were also exchanged on "how both countries can work together to effectively address the challenge of terrorism and to advance regional peace, security and stability."
Read between the lines, there is enough indication that McMaster would look to continue the 'rebalance' strategy outlined by the Obama administration. In some ways, his appointment as NSA represents a continuance in US foreign policy. Even staunch critics admit that roping him in America's national security framework has been one of Trump's biggest achievements.
The Lieutenant General has huge battlefield experience, is a man of deep intellect and is known to speak truth to power. He hasn't wasted much time in booting out Steve Bannon, Trump's right-wing ideological gadfly from US National Security Council.
Trump's tenure in the White House has so far seen a stress on ad-hocism and personalised approach in foreign policy. Deals are made outside the institutional framework and personal relationships are valued higher than an approach based on strict protocol.
India must be nimble-footed in its US policy and if need be, prepare to invest more in US NSA McMaster. The sagacity and knowledge that he brings to the table will work to our advantage, especially at a time when our relationship with China is going through more troughs than crests.
India
A bench of justices DY Chandrachud and MR Shah said earlier in the day that his continued detention will be in violation of his fundamental right to life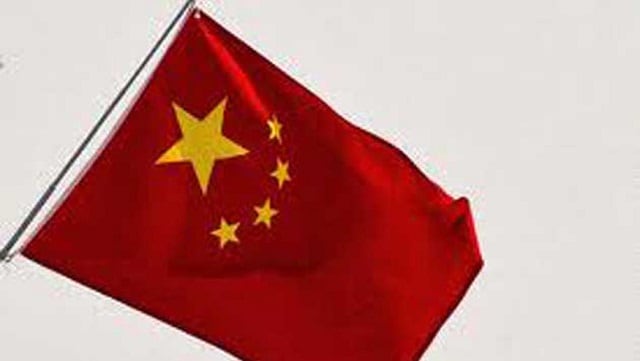 India
If China can creep its way into injecting its dark ideology in the world's most powerful democracy, it is difficult to believe that it has not compromised India's own political, academic and media ecosystems.
World
The incident occurred in Dasu area of Upper Kohistan district of Khyber Pakhtunkhwa province where Chinese engineers and construction workers are helping Pakistan build a dam which is part of CPEC