Chilli powder attack on Arvind Kejriwal a barbaric act, but wrong to link individual pursuit of infamy to political rivalry
Arvind Kejriwal, the Chief Minister of Delhi, was attacked with red chilli powder at the Delhi Secretariat — a building one cannot enter without being put through a tough round of frisking and a laborious airport-like baggage check
Arvind Kejriwal, the Chief Minister of Delhi, was attacked with red chilli powder at the Delhi Secretariat — a building one cannot enter without being put through a tough round of frisking and a laborious airport-like baggage check. To be able to take the elevator to one of the office towers, a picture of the visitor is first clicked by a webcam attached to the reception desk and a day-long paper ID is issued against a government ID.
Party spokespersons, in a press conference, raised concerns over the deliberate incompetence of the Delhi Police, whose operations are controlled by the Central government. As expected, conspiracy theories about the involvement of political rivals are afoot. Of course, this will spill beyond the spectre of the incident. MLA Saurabh Bharadwaj described this as a serious security lapse and then added that 'BJP's Central government has created an atmosphere where anti-social elements are being instigated and promoted to attack Kejriwal'. CCTV footage shows a man, who was later identified as Anil Kumar, who is seen attempting to touch the minister's feet and subsequently smear his face with the chilli powder.
Bharadwaj added that 'the attackers will be protected by the police and no action will be taken'. In 2014, Kejriwal blamed political rivals when he was punched in Delhi's Dakshinpuri area and earlier had ink, synthetic motor oil and even eggs hurled at him in Varanasi, where he was contesting against BJP's then prime ministerial candidate Narendra Modi. The tracing of political motivation to public displays of resentment isn't a practice limited to Kejriwal and AAP. In September, when his convoy was attacked at an election rally, Madhya Pradesh chief minister Shivraj Singh Chouhan accused the Congress party of being involved in organising the attack. The BJP chief minister also had a slipper thrown at him while he was standing at a podium during his speech in the poll-bound state.
This points to two problems that need to be addressed:
The first is that leaders from various political parties seem to think they are in some kind of an everlasting war zone, where the only thing they are supposed to do is attack and defend their actions and ideologies. The manifestation of rage through violence is misplaced but the reason for that rage could well stem from public frustration at the ineptitude of the state machinery. In 2014, when the AAP convenor was in an open jeep, an autodriver named Lali garlanded him and then struck him hard on the left cheek, called the political figure a liar and accused him of betraying auto drivers by resigning within two months of taking his chief ministerial oath.
Lali was beaten up by AAP supporters surrounding their leader. Auto rickshaw drivers comprised a substantial chunk of his loyalists; around 2015, every other auto rickshaw in Delhi carried a picture of AAP's signature anti-corruption broom on it. Later, the minister had visited the home of the attacker, sending a positive signal to the rest of the vote bank. And with that, the fact that Lali had committed an offence in the public eye was wiped out. From the point of view of political strategy, the smearing of red chilli power or a splatter of ink by a single person in a large crowd doesn't amount to reflecting public hatred towards a leader and which political rival will want to offer a chance to another party to victimise itself?
The other problem that needs to be addressed in a de-politicised manner here is the punitive action around instances of assaults in public. When it comes to knifing or other equally violent acts, cases are registered under Section 326 of the Indian Penal Code for causing grievous harm using dangerous weapons or means and this can entail imprisonment ranging from 10 years to life. Where the weapon is life-threatening, a case can also be registered under Section 307 for attempt to murder which entails a punishment of 10 years and a fine, and is non-bailable. In case of an ink attack, the procedures that surround the process of filing cases and following up on them eventually negate the gravity and the severity of the punishment.
The chief minister has earlier been the victim of an ink attack. In that case, the accused was a young girl named Bhavna Arora who was sent to 14 days of judicial custody and the lawyer of the complainant had said that legal precedents must be set as deterrents, but the courts only deliver a judgment to ensure such incidents don't happen frequently and disrupt public peace. One among the four charges with which Bhavna was slapped was under Section 353 of the Indian Penal Code pertaining to obstruction of work of a public servant. A case can also be slapped against an offender in such a crime under Section 355 pertaining to an assault or criminal force with intent to dishonour a person, otherwise than on grave provocation.
In this case, whoever assaults or uses criminal force to any person, intending thereby to dishonour that person, otherwise than on grave and sudden provocation given by that person, shall be punished with imprisonment of either de­scription for a term that may extend to two years, or with a fine, or with both. The throwing of ink doesn't come under assault unless one is able to prove it was the cause of grave injury. The offender of this kind is typically booked under Section 503 on grounds of threatening to harm reputation or Section 504 for intentional insult or provocation to damage peace. These are both bailable offences.
The weapon of choice in this case was red chilli powder, which can severely debilitate vision and make the victim vulnerable to a more violent blow. AAP spokespersons described it as a 'jaanleva hamla' or a life-threatening attack and spoke of how the police is busy filing fraud cases against the party's MLAs and not giving its key ministers much-needed security. Instead of reducing this incident to what benefits their political narrative at the moment and linking it to a generic issue of everybody's safety in a city where the chief minister is this unsafe, the AAP should put its tireless activism behind ensuring that the offender is punished and that the motive behind the act is made crystal clear.
India
In 2015, DTC had 5,900 CNG-fuelled buses, today it's down to 3,700 buses. Even the strength of bus drivers and conductors on the rolls of DTC has come down by half to 75%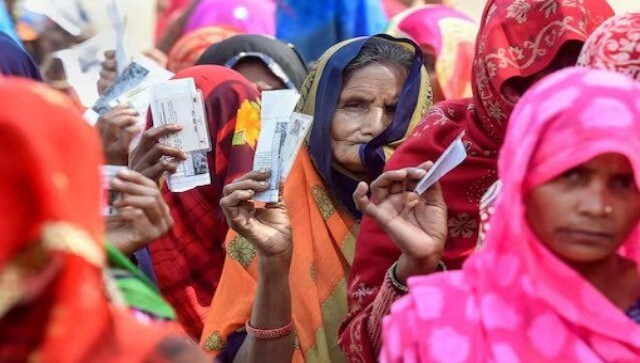 India
Gujarat has seen frequent visits of top national leaders ahead of the elections, and parties are firming up their strategies. The roads of cities and villages of Gujarat are filled up with advertisement banners of political parties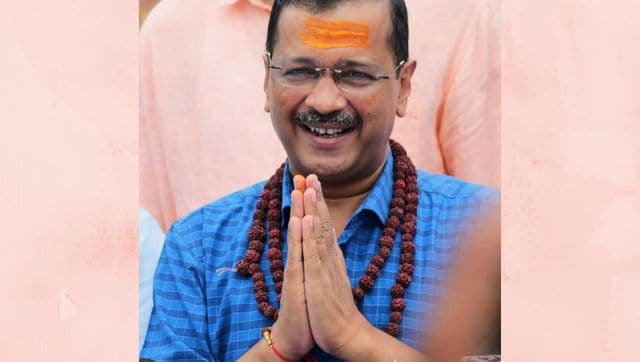 Politics
In the academic years 2013-14, the number of student population in private schools was 27 per cent of the total school-going children in Delhi. Today this figure has risen to almost 32 per cent