Chhattisgarh: Disappearance of Canadian cyclist John Szlazak in Sukma jungles raises many questions
John Szlazak, a Canadian national, who started his journey from Mumbai on a bicycle and entered into the deep jungles in the Maoist hotbed of Sukma in Chhattisgarh, went missing on Monday
John Szlazak, a Canadian national, who started his journey from Mumbai on a bicycle and entered into the deep jungles in the Maoist hotbed of Sukma in Chhattisgarh, went missing on Monday and is reportedly in the custody of the Naxals. Given the advisories issued at the drop of a hat by developed, western nations to their citizens visiting third world countries like India in the event of a localised disturbance, political protest or a contagious disease, it's surprising that the Canadian national was cycling through one of the worst-affected districts of Leftist extremism in the country. Even Indians don't have Bastar as a priority on their tourism wish list.
A million questions have been raised over the reported disappearance of Szlazak. Even the locals of Bastar are not aware of his whereabouts.
Although it's anticipated that he's in the custody of Maoists in the interior of Sukma, the Naxals haven't made any demand of ransom yet.
"Contrary to the rumours, we don't have any information about his abduction by Maoists. Had he been abducted by the Naxals, they surely would have come up with their demand. It hasn't happened yet. He was on a bicycle travelling in the neighbouring state Telangana, but how and when he entered Sukma is yet to be found out," DM Awasthi, Special Director-General (Naxal Operation), Chhattisgarh Police told Firstpost.
But, by the time Szlazak — even if he's in the custody of Naxals — resurfaces, he is supposed to answer a few important questions.
The foreigner had not informed the local authorities in Bastar about his movements, as is required by protocol.
Who is John Szlazak? 
According to police sources, Szlazak is a Canadian national and is a representative of Canada-based organisation Immigration Refugee Citizen. After visiting India on 14 March, he started his journey from Mumbai to various destinations. It's not yet clear whether Szlazak is on any expedition or is just another tourist to India. Sukma's superintendent of police Abhishek Meena said the 25-year-old Szlazak reached Mumbai from Alberta, Canada on 14 March. After staying as a paying guest for two days, he went on his bicycle to various cities of Maharashtra including Pune. He reportedly visited Andhra Pradesh and Telangana.
It is still not clear to the Chhattisgarh Police how he strayed into the jungles of Sukma.
Bastar-based journalist Rishi Bhatnagar said, "According to sources, Szlazak is probably associated with a foreign-funded NGO Médecins Sans Frontières, working in the health sector in Bijapur district. But this fact is yet to be established. Instead of visiting any tourist destination in Chhattisgarh, why he went into the depths of Sukma is a mystery."
Video footage procured by Firstpost shows Szlazak riding bicycle on a highway at Kothagudem, a municipality and industrial town in Telangana.
Where is Szlazak?     
As per information gathered by the police from locals, Szlazak was last spotted in Singamadu, a small village in the dense forest of Sukma district — around 450 km from Chhattisgarh's capital Raipur.
"As per our information, Szlazak has been spotted at Singamadu, which is in the dense jungle. As per protocol, he was supposed to inform local authorities before entering Bastar, especially, when it's a highly sensitive zone. Normally, nobody goes there and we're yet to ascertain how and why he went there. Whenever the locals see any outsider or unknown person, they question him. We've learned from local intelligence that the Naxals have probably reached the spot and are questioning him. As it's a zone full of Maoists, the members of the cadre are likely to interrogate him," Awasthi said.
According to local sources, Szlazak is in the custody of Maoists, who have been questioning the Canadian national.
"We've learned that the Jan Militia, a village-level wing of the Maoists reached Singamadu to question him. They have offered him tea and food. As the local tribal villagers don't know English, the members among the Maoist cadre who know English have interacted with him," a local source claimed.
Rescue operation 
It is as yet unclear how Szlazak entered into the Maoist hotbed. It's a common practice for any biker or a person on any expedition, including a common tourist to carry a road map for directions.
Szlazak's sudden disappearance since Monday evening has triggered panic in the state government. The authorities from the High Commission of Canada, Ministry of External Affairs and Chhattisgarh government have swung into action. While simultaneously investigating various aspects of the case, the police has ruled out any kind of operation in Singamadu. Sources said that the police has been moving cautiously and is trying to get the help of local journalists, traders and forest-dwellers to reach out to the militia group, so that Szlazak can be freed safely.
"There is no question of sending forces to the area. First, we want the safe exit of Szlazak," added Awasthi.
A mediator in this case will play an important role as it's the only hope to bring Szlazak back safe from Maoist custody. In 2012, the district magistrate of Sukma Alex Paul Menon, who was abducted by the Maoists, was freed after 12 days through mediation. Szlazak's case has a similarity with the abduction of three youths from Maharashtra in 2015, who were on a bicycle expedition. The Maoists abducted the three riders, when they entered the forests of Chintalnar, another Naxal region in Bastar. The Maoists released them after three days of questioning, once they were assured that there wasn't any 'foul play'.
Although Sukma on 11 March had witnessed one of the worst Maoists attack in which 12 CRPF jawans got killed, the Chhattisgarh police has high hopes of safely rescuing Szlazak.
Sports
Both sides had already made it to the quarter-finals, so the Black Panthers will be going through as Group A runners-up.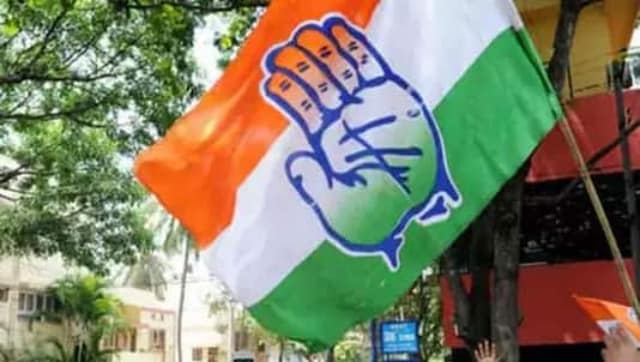 Politics
Health minister TS Singh Deo's supporters claim that Congress had promised the handover of the chief minister's spot to Deo in 2018 after the completion of half a term (two-and-a-half years) by the Baghel government