Chennai: Three-year-old girl's body found in dumpyard; neighbour suspected
A gruesome incident came to light on Sunday after the body of a three-year old girl was found in a dump yard in North Chennai's Tiruvottiyur area.
In a gruesome incident, a body of a three-year-old girl was found in a dumpyard in North Chennai's Tiruvottiyur area on Sunday, the Deccan Chronicle reported.
The daily added that the girl's corpse, which was found by municipal workers while they were dumping garbage, bore signs of torture, with her mouth stuffed with rags.
"The body was severely battered with injuries on the face and torso," N Paruthi, an eyewitness was quoted by Times of India as saying.
The girl had reportedly gone missing while she was playing near her house on Saturday morning. However, the parents only realised that the child was missing at about 2 pm, The New Indian Express reported.
The daily added that the parents of the deceased filed a missing persons complaint at 8 pm on Saturday.
After the body was discovered by municipal workers, the body was brought to a government hospital where the police asked the parents to identify the body.
The police pointed to a possible sexual assault against the deceased.
"There were injury marks in her genitalia," The New Indian Express quoted a police officer as saying.
While the police said that investigations into the case is on, neighbours believe that the culprit may be someone from the neighbourhood, The Times of India reported.
Media reports noted that the locals believe a neighbour, who had lured the girl with an ice-cream before she disappeared, could be the prime suspect.
Meanwhile, angry at the cold-blooded murder, relatives of the girl staged a road roko in the area, while locals laid siege to Ernavur police station seeking strict action against the culprits on Sunday, media reports added.
World
The attacker who fatally stabbed British lawmaker David Amess was referred to an official counter-terrorism scheme for those thought to be at risk of radicalisation, according to media reports
India
PI leader BP Mehta claimed that over 24 villagers have been admitted to Hazaribag Medical College and Hospital after sustaining injuries in police lathi-charge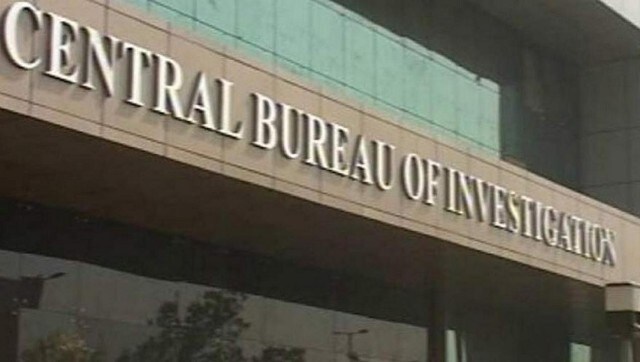 India
The court said the CBI's investigation was akin to 'babu-dom' as the charge sheet filed could not substantiate the charges made against the accused