Centre moves SC on AFSPA: Why watering down the Act will only jeopardise national security
Abrogating the AFSPA or removing some of its key provisions in an attempt to make it 'humane' could place the armed forces at a great disadvantage.
Predictably, many 'liberals', human rights-activists and 'jhoolawallahs' have reacted strongly to the central government filing a curative petition in the Supreme Court on Wednesday on the vexed Armed Forces (Special Powers) Act (AFSPA).
Last year, the apex court had said that "there is no concept of absolute immunity from trial by a criminal court" if an Army man has committed an offence. The government now wants this verdict reconsidered, given the challenges involved in fighting terrorism and insurgency.
Attorney General Mukul Rohatagi pleaded before the apex court that,"it is an extremely important petition, not only for armed forces' personnel which face extreme danger to their lives during every counter-insurgency operation, but also equally important for the security and sovereignty of the country."
The opposition to the government's move can be best summed up with a remark by Aakar Patel, executive director of Amnesty International: "It is disturbing that the central government appears to believe that respecting fundamental rights will hamper the army's ability to conduct operations. Does the government support blanket immunity for human rights violations? Are they against independent and impartial investigations?"
In short, the debate over AFSPA, ever since it was invoked in 1958 in Manipur and then extended to Jammu and Kashmir in 1990 by Parliament, has always revolved around the core question: Which should prevail – national security and integrity or individual rights?
It may be noted here that under AFSPA, the military and paramilitary forces – such as the CRPF, BSF, Assam Rifles and ITBP – do enjoy some extrajudicial powers when they operate in the areas declared "disturbed" (it may be a whole state or parts of it) by the political executive.
Under these extra powers, the army officers, junior commissioned officers and non-commissioned officers (all ranks except jawans) have the power to shoot, or order to shoot, to kill if they are "of the opinion that it is necessary to do so for the maintenance of public order."
They can destroy any property if it is an arms dump, a fortified position or a shelter from where armed attacks are made or are suspected of being made; if the structure is used as a training camp, or as a hide-out by armed gangs or absconders. They can arrest anyone who has committed, is suspected of having committed or of being about to commit, a cognisable offense, without an arrest warrant and use any amount of force "necessary to effect the arrest"; but they "must" hand that person over to the nearest police station with the "least possible delay".
They can also enter and search without a warrant to make an arrest or to recover any property, arms, ammunition or explosives which are believed to be unlawfully kept on the premises; in the process, they can apply any amount of force necessary.
Most importantly, under the Section 6 of the Act, and this was what the Supreme Court had taken away last year,  no legal proceeding can be brought against any member of the armed forces acting under AFSPA, without the permission of the central government.
No doubt that the first impression one has after glancing over this Act is that the critics are right in their demand to abrogate it altogether. But on closer scrutiny, it becomes clear that the rationale behind this extreme provision, that the Parliament has brought about, is fully justified.
No law anywhere in the world allows for secession. And under the Indian Constitution, Article 355 makes the central government duty bound to protect the states from internal disturbance. The AFSPA is meant to be used under two extraordinary circumstances – secessionist violence and internal disturbance. And that has been the case so far.
If the armed forces cannot do anything on their own and need civilian clearance during their operations, how will their effectiveness be any different from that of normal police and paramilitary forces? After all, an area is declared "disturbed" only after an assessment and opinion is formed by the government that the civilian administration and local state police are not good enough to maintain the law and order in the area.
If the local police alone can maintain law and order, then there is no need to apply AFSPA. Only when the local police, working under normal laws, are not able to take control of the situation are the armed forces called into service and AFSPA comes into relevance. Thus, the decision to declare an area "disturbed" and then facilitate the application of the AFSPA is a decision based on security considerations, not political imperatives, as its critics will like us to believe.
However, this does not mean that there are no conditions attached in the AFSPA. In fact, soldiers/officials violating these conditions can always be prosecuted. Available data suggests that since 1990, the security forces have been accused of nearly 2000 cases of human rights abuse. All of these have been thoroughly investigated, including by the National Human Rights Commission. And it has been found that more than 90 percent of these cases against the security forces are completely false; possibly these were instigated by terrorist organisations. Where culpability was established, soldiers and officers have been punished.
Critics question why the armed forces are immune to acting under normal laws, such as no searching without warrants and no firing without the magisterial order. The answer is very simple. If the armed forces cannot do anything on their own and need civilian clearance during their operations, how can they maintain the internal security of that area any more effectively than the local police forces?
As it is, armed forces have been consistently pointing out that they are not interested in managing internal security. So, those opposing the AFSPA should vent their anger not against the armed forces but the political or civilian leadership, which is summoning them to do the job that is supposed to be done by police and paramilitary forces. If you do not call the army, there is no need for AFSPA.
Let it not be glossed over, however, that given the ever-changing nature of violence and the technology employed by secessionist terrorists, logic demands that instead of surrendering their existing powers, as demanded by the so-called civil rights activists, the armed forces need stronger laws to make them more effective.
All told, it is not an equal battle. The extremists not only operate in stealth and target civilian populations, they also arm themselves with deadly weapons, and raise daunting legal problems. Their conduct is not adequately covered by either criminal law or the laws of war, though they, like national armies of the enemy-countries, do threaten a state's territorial integrity and political sovereignty.
It is true that by its very nature, any extraordinary or anti-terrorism law is bound to affect some individual rights – such as liberty of the individual, privacy, autonomy and freedom among others. But their being invoked is necessitated for public welfare. After all, terrorist attacks are, fundamentally, an assault not on individuals or on the liberty of individuals, but on the security and welfare of the people as a whole.
And since the fight against secessionism and terrorism is not a normal fight, one has to appreciate the need to transcend the excessive individualism that the blind champions of human rights suggest. It is incumbent on citizens to realise that for the common good, they will not be able to do everything they want to do, whenever and wherever they like, and under conditions that only they can dictate. Instead, they will have to think of the good of the community, and, indeed, of the nation as a whole.
Finally, a word about the armed forces' role in Kashmir and Manipur. Contrary to what the habitual army-bashers say, if Kashmir and Manipur continue to be with India and if any organisation that the ordinary Kashmiri or Manipuri, as distinct from the separatist, is most comfortable with, then it is the armed forces.
The forces have made tremendous sacrifices, both in terms of men and material. Abrogating the AFSPA or removing some of its key provisions in an attempt to make it 'humane' could place them at a great disadvantage in their fight against vicious insurgencies. Any watering down of the Act will result in de-motivating the troops, jeopardising the very integrity of the nation.
Politics
Prasada's induction will further wear away whatever's left of the Congress and the Gandhis in Uttar Pradesh, even if it does not yield dividends for the BJP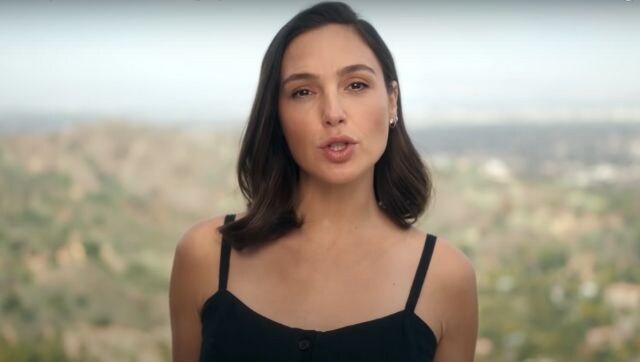 Entertainment
Even as the reality is hard to cope with, it brings back that one commodity that seems to be rapidly depleting from our lives – hope. And for that alone, may there be an encore.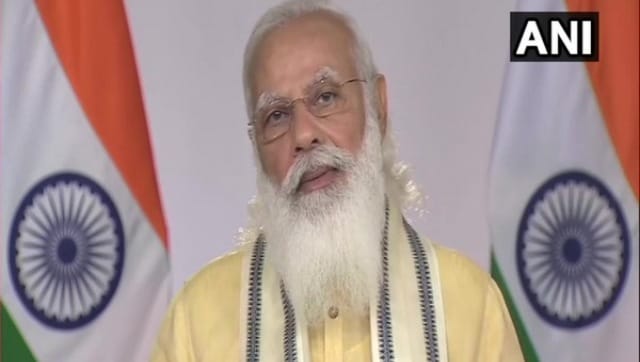 India
While the prime minister's address was no doubt a full-frontal political attack, it was in retaliation to sustained politics of slander