CBSE Class 12 exam results declared: Pass percentage drops to 82%; Noida girl Raksha Goel tops with 99.6%
The Central Board of Secondary Education (CBSE) announced the results of Class XII examination on Sunday, with Noida girl Raksha Goel scoring a whopping 99.6 percent to bag first rank
New Delhi: The Central Board of Secondary Education (CBSE) announced the results of Class XII examination on Sunday, with Noida girl Raksha Goel scoring a whopping 99.6 percent to bag first rank.
Second and third positions were bagged by Chandigarh students Bhumi Sawant and Aditya Jain who scored 99.4 percent and 99.2 percent respectively.
Union HRD minister Prakash Javadekar spoke to the toppers and congratulated them for their performance. The all India pass percentage has gone down from 83.05 percent to 82 percent this year, a senior CBSE official said.
The board has also started a helpline with toll free number 18000118004 for psychological counselling post Class XII board results. "65 counsellors will talk to students and parents on the helpline number between 8 am to 10 pm," the official said.
The CBSE is hosting its result on the internet and with technical support of the National Informatics Centre (NIC), Department of Information Technology, Ministry of Communications and Information Technology of the Government of India.
The board announced results of all 10 regions simultaneously. The Delhi region has the highest number of candidates (2,58,321), followed by Panchkula with 1,84,557 and Ajmer with 1,31,449 candidates. A total of 2,497 candidates under disabilities also registered for the exam this year.
Aiming to check high cut-offs in colleges, the CBSE had scrapped the moderation policy under which grace marks are given to the students in exams for difficult questions.
However, following the Delhi High Court's intervention, the board decided to implement the change from next year.
Education
Students may also check the JAC Class 10 result via SMS. To avail this service the students are required to send an SMS in a specified format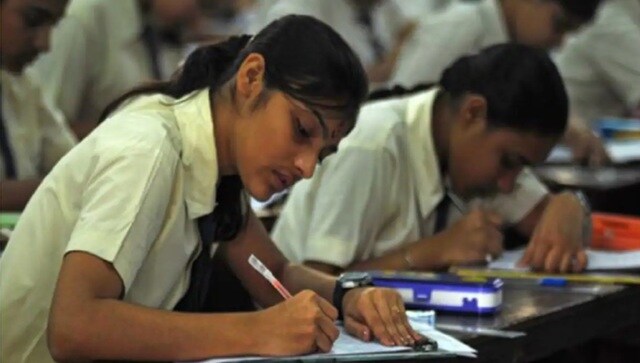 Education
This year, more than 9 lakh students appeared for the TS Intermediate Exams 2022. The Board conducted the TS 1st year exams from 6 to 23 May while the TS Intermediate 2nd year examinations were held from 7 to 24 May. Students need at least 35 percent marks to clear the exam.
India
In his note, Jambhale writes about how his mother had to stop her education because of the financial crisis faced by her family