CBSE board Class 12th 2017 results: Confusion surrounds whether grades will be declared today
The CBSE, which was supposed to declare Class XII results on Wednesday, may postpone it to next week, and the board's contentious marks moderation policy may be the reason for the delay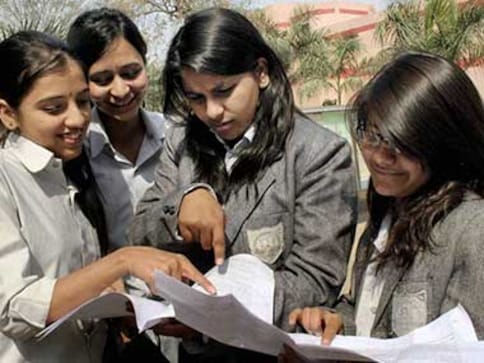 The Central Board of Secondary Education (CBSE), which was supposed to declare Class XII results on Wednesday, may postpone it to next week, suggest media reports. The "marks moderation" policy of the education board, which had come in for scrutiny and even court intervention, may be the reason for the delay.
According to a report on OneIndia, a majority of the evaluation work and processing of results was done excluding the marks moderation policy. But with the Delhi High Court asking the board to retain this in place, these papers may have to be checked once again.
However, a report on news agency PTI said the results were unlikely to be delayed because of the court decision. CBSE will consult the Union Human Resources Development Ministry on the issue. However, the consultation process is unlikely to delay announcement of results, PTI reported, citing sources.
Hindustan Times also reported that despite the high court order, results will not be delayed. The daily quoted a source as saying, "The results are not likely to be delayed. Even if we have to apply the moderation policy, it will not cause a lot of delay because everything is done scientifically."
As mentioned by a report on The Quint, the board had decided to scrap its controversial moderation policy, which was criticised for increasing marks of different students by different amounts, resulting in an unfair and unequal system of marking.
The high court had asked the CBSE to retain the system this year, and to have it come into effect from 2018 instead. The court had rebuked CBSE for doing away with the policy with immediate effect, calling it "unfair and irresponsible" to the students who appeared for the exams in 2017.
"The board will study the court order in detail and consult the ministry to chalk out the future path. This however, may not delay the results, as moderation is not a very time consuming task," the source was quoted as saying.
With only a few hours to go until the expected declaration of CBSE results, confusion still abounds.
Education
The UPSC ESIC Deputy Director recruitment test for 2022 was conducted in pen and paper-based mode from 2:30 PM to 4:30 PM on 17 July
Education
Candidates can register for the exams by visiting the official CBSE web portal at cbse.gov.in. The CBSE board registration fee for the general category candidates is Rs 1500 for 5 subjects
Business
PepsiCo India's patent for the FC5 potato variety, which is used to make its popular Lay's chips, was revoked in 2021. The multinational food and beverage company has moved the Delhi High Court seeking suspension of the revocation order