CBI says Alok Verma to remain Director, Rakesh Asthana to continue as Special Director; Nageshwar Rao given only interim charge
The CBI spokesperson's response came after he was asked about the present status of Alok Verma and Rakesh Asthana in the agency.
New Delhi: The Central Bureau of Investigation (CBI) on Thursday said Alok Verma, who has been divested of his powers, will remain its director and the agency's number two Rakesh Asthana will continue as the special director, while M Nageshwar Rao has been given interim charge of the agency.
To bring the perspective of the Central Vigilance Commission (CVC) order recommending the divesting of powers of Verma and Asthana, Joint Director M Nageshwar Rao has been given the charge to look after the duties and functions of the Director as an interim arrangement, a CBI spokesperson said.
"Alok Verma continues to remain the Director of the CBI, Rakesh Asthana remains as Special Director and M Nageshwar Rao is looking after duties and functions of the Director in the interim period till the time CVC looks into allegations and counter allegations," the spokesperson told reporters.
The CBI spokesperson's response came after he was asked about the present status of Verma and Asthana in the CBI.
He described as "false" news report that appeared in a section of media suggesting that seven files were removed.
It is "false news. This is being manufactured by vested interest. Every file in CBI at each level is accounted for. These news stories appearing in the media will have an adverse impact on the credibility of the agency. The CBI is fighting cases internationally. Credibility shouldn't suffer," the spokesperson said.
In an unprecedented shake-up in the CBI's 55-year-history, both Verma and his deputy, Special Director Rakesh Asthana, were divested of their powers and sent on leave in a dramatic overnight action by the government Tuesday night.
Verma knocked on the doors of the Supreme Court Wednesday, challenging the government's decision. The apex court agreed to hear his plea on Friday.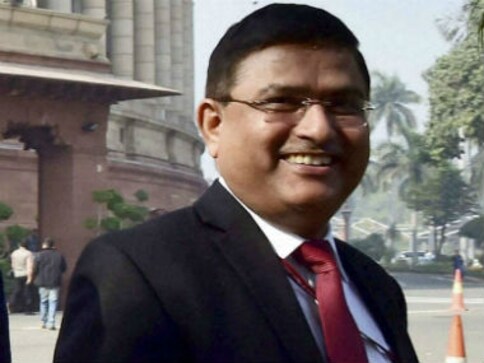 India
The PMO has expressed concern over blame-game in CBI, RSS-BJP to meet for discussion on Ram Mandir strategy, Tanushree Dutta says she is hoping for justice; day's top stories.
India
After a spell of the internal fighting in CBI, the Centre divested the investigative agency's Director Alok Verma and Special Director Rakesh Asthana from their roles and asked them to go on leave.
India
CBI vs CBI Live updates: Reacting to the CBI vs CBI row, BJP MP Subramanian Swamy expressed apprehensions that the BJP government may try and protect P Chidambaram.