CBI books US-based firm, NHAI officials in $1.18 million bribery case; company used 'tax cuts' to facilitate kickbacks
CBI sleuths on Saturday swooped down on offices of CDM Smith India, a firm that had allegedly conspired to secure various NHAI projects by corrupt means.
New Delhi: An unknown Indian firm Thambi Associates, that did not execute any work for the United States-based construction company CDM Smith, received a payment of Rs 7,87,545 which was withdrawn the very next day and handed over to a conduit to allegedly bribe officials of the National Highways Authority of India (NHAI). A bogus company Kamala Enterprises was used to funnel Rs 5,77,000 and the cash was later handed over to distribute the kickbacks.
The US Company is now facing judgment day after Central Bureau of Investigation (CBI) sleuths on Saturday swooped down on the offices and residential premises of its Indian subsidiary and its officers, who allegedly conspired to secure the work relating to various projects of NHAI by corrupt and illegal means.
The CBI's move – filing an FIR against CDM Smith and its Indian subsidiary CDM Smith India Private Limited and its executives and unidentified officials of NHAI – came months after the anti-corruption watchdog Central Vigilance Commission (CVC) carried out an investigation and submitted a report in September 2017, recommending a further probe into the allegations against CDM Smith.
It was alleged that the company, through its employees and agents, paid approximately $1.18 million in bribes to Indian government officials in exchange for highway construction supervision and design contracts and a water project contract, resulting in approximately $4 million net profits.
The CVC observed during the period 2010 to 2016 that the Indian arm of the US firm created fake sub-contractors, who had not provided any services in the execution of various projects awarded by NHAI, to receive and pay bribe money. In order to cover up the illegal acts of bribing NHAI officials, CDM Smith India fraudulently claimed amounts as 'allowance business expenditure' in their Income tax returns filed before the tax authorities.
The CVC investigation report reviewed by FirstPost shows that the company was raided by the Income Tax Department on 13 July, 2017, weeks after the US Company had admitted to bribing Indian officials before US Department of Justice.
The Income Tax department note sent to the CVC said: "After the credit entries representing the receipt of money from CDM group, there have been immediate cash withdrawals mostly by self-cheques. The subcontractors have been summoned for personal deposition, however, most of the summons issued have been returned unserved with the postal noting addressee let… enquiries by the IT department showed that these sub-contractors are not operating now in the addresses given."
The CVC report said the list of such subcontractors has been furnished to the I-T department by CDM Smith group. This list of no-pay contractors was originally circulated to CDM Smith India Private Limited by CDM Smith Inc through internal advisory in 2015. Summons were issued to these fraudulent subcontractors, however, only two firms had responded to them.
"One firm is Thambi Associates. In its deposition u/s 131 of I-T act, Asai Thambi of this firm has stated: 'He had not done any work for CDM Smith group. However, he received Rs 7,87,545 from CDM Smith and very next day he withdrew Rs 7,87,500 and gave it to his relative Venkatesh Kannan,"
"Further, on being interrogated about the same, Kannan in his deposition u/s 131 states: 'he handed over the money to Krishnamurthy. Krishnamurthy has been summoned by the I-T department. He, however, didn't appear in response to the summon. Thus, Krishnamurthy seems to be the kingpin of this game of generating illegitimate cash. He can be key personnel in revealing the names of NHAI officials who have been given bribes from the cash," the report said.
The bogus expenses in the name of bogus entities were further confirmed by the fact that after a survey by I-T department, CDM Smith India on 27 July, 2017, submitted disclosures towards disallowance of expenses inadvertently claimed as a deduction under the relevant provisions of the Income Tax Act relating to assessment years 2010-11 to 2016-17.
"It has been mentioned in the letter that certain expenses which had been debited in the book of account and claimed as allowable business expenditure are not covered under the I-T Act and they were offering voluntarily such expenses for disallowance. The total amount of disallowance sought by them is Rs 68,791,499 which is roughly equivalent to US$ 1.18 million, the amount CDM Smith confessed to the US to have paid as bribe. These expenses are not the actual expenses and the transactions have been routed only for the purpose of withdrawing it for other uses,"
"Further, these subcontractors, which were supposed to get approved from NHAI as per the contract but actually did not get approved, seem to be not doing any work. Also, no approval has been taken from NHAI for these firms to work on NHAI projects in spite of being so mandated in agreement. The same modus operandi has been adopted in other projects as well, awarded to CDM Smith Group," the CVC investigation report noted.
Inventing corruption
The CVC team, which investigated the US-India bribe trail, said the American firm used a modus operandi for generating and withdrawing funds illegally by paying key personnel at a much lower rate than that approved rate by NHAI. And, there is a huge gap between the remuneration fixed for individual key personnel by NHAI and that fixed by CDM Smith India for the same project and same scope of work.
The investigation report further said: "The money saved by paying much lesser remuneration to individual consultants is being shown to be spent through many bogus entities. As per the clause 3.7 of SCC (Special Conditions of Contract) between CDM Smith India Private Limited and NHAI, no sub-contracting is allowed by CDM Smith except with prior approval by NHAI. As per mail dated 8 September, 2017, from NHAI, no such approval has been ever sought by CDM Smith or given by NHAI. However, records indicate that payments were made to various concerns as subcontractors. Amounts credited in their accounts were quickly withdrawn as cash. The exact number of such sham entities is to be ascertained."
The CBI FIR registered on 7 February, 2018, has also flagged another money skimming method of violating service tax rules in connivance with NHAI officials. The probe agency said the General Contract Clause between CDM Smith India and NHAI ensures that service tax will be paid to CDM Smith separately by highways authority on the production of the project-specific proof of payment of service tax by CDM Smith.
"However, as a part of the criminal conspiracy, the officials of NHAI permitted release of service tax reimbursement to CDM Smith on the basis of non-project specific challans in violation of the contract clause," the CBI FIR said.
The CVC is of the view that similar modus operandi has been adopted in other projects of NHAI awarded to CD Smith Group and it is suspected that several other companies are taking the same route, defrauding government revenue while generating money, which can be used for illegal purposes including bribes to officials.
The vigilance watchdog in its report has also noted that officials of NHAI connived with CDM Smith by permitting frequent change of key officials from one NHAI project to another, in order to facilitate the illegal award of new contracts to CDM Smith as well as to allow under qualified professional to work as team leaders.
"The information collected so far reveals criminality on behalf of CDM Smith and active connivance of NHAI officials and that the same was done for consideration of illegal gratification," the CVC said.
The CBI, which named Gopakumar, former CDM Smith director (finance) in its FIR said: "He was instrumental in arranging the fraudulent sub-contractors and as part of criminal conspiracy, he facilitated payments in the accounts of these bogus firms."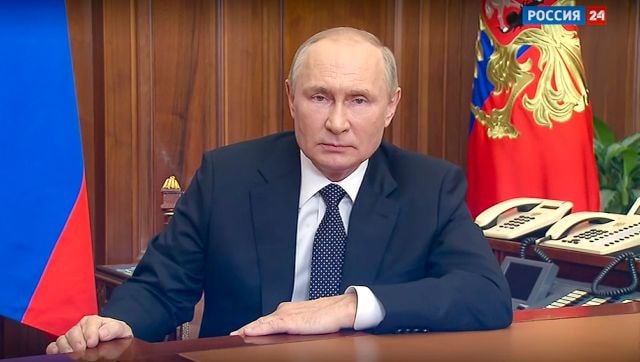 Explainers
Vladimir Putin on Wednesday, ordering Russia's first military mobilisation since World War Two, warned Moscow would respond with the might of all its vast arsenal if the West continued its 'nuclear blackmail'
Explainers
Experts say the area recaptured by Ukraine would represent a serious blow to Russia's military ambitions. Moscow has conceded having lost territory, but claimed its forces are 'regrouping' to the Donetsk region to focus military efforts there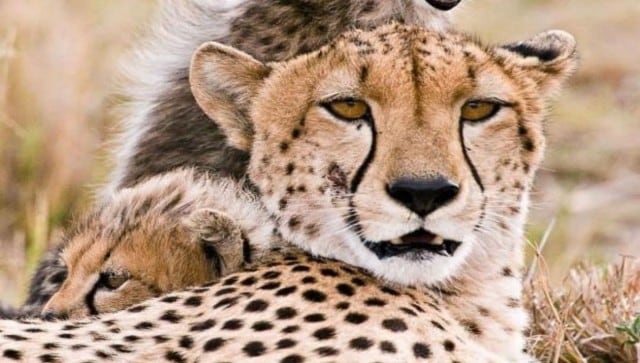 Explainers
Some say the presence of leopards in Kuno National Park could pose a problem for the big cats, while others point to reports of camera traps being removed and remain wary of poaching. But authorities say these lines of thinking miss the big picture