Cash crunch: ATMs are running dry across India; government says needs three days to fix problem
ATMs across the country are running dry and the government now says it needs three days to fix the problem.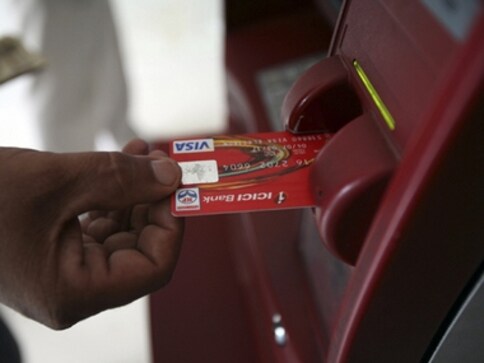 ATMs in several cities across the country, operated by both state-run and private banks, are reportedly running dry. The problem seems to have affected ATMs in cities and towns across Andhra Pradesh, Telangana, Karnataka, Madhya Pradesh, Maharashtra, Rajasthan and Uttar Pradesh, according to media reports.
One reason for this could be that cash withdrawals at some bank branches and their ATMs are much higher than deposits made at those branches -- all amid regional elections.
An email sent to the Reserve Bank of India (RBI), on Tuesday, seeking response on the reported cash shortage, remained unanswered when this report was published.
Commenting on the cash crunch, Finance Minister Arun Jaitley assured hassled customers that the government will resolve the problem 'quickly'. Minister of State (MoS) for Finance SP Shukla said the Centre needs three days to fix the problem. Separately, State Bank of India (SBI) Chairman Rajnish Kumar told CNBC-TV18 that there is sufficient cash in the system.
#CashlessATMs -- From MP to Andhra Pradesh & UP to Uttarakhand, citizens across the nation are complaining about the cash crunch as ATMs go dry. Here's a ground report. pic.twitter.com/GNy1eXTVAW

— News18 (@CNNnews18) April 17, 2018
Troubled customers tweeted about the non availability of cash at ATMs.
ATMs are running out of cash. I got 5 empty ATMs before finding the 6th one with cash and it was inside a bank. This is in Delhi !Totally terrible situation! Chalo Sab start hojaye line main khade hone k liye. #NoCashinAtms #NoCash #AtmsDried — Shiva Chadha (@ChadhaShiva) April 17, 2018
Cash Crunch Realty check One of the most busiest place Paharganj - ICICI ATM now allowing withdrawal more than 4000, PNB all 2 ATMs have no cash, Bank of Baroda has No cash. Kotak & Bank of India dispensing cash. pic.twitter.com/GXACVDs3UR — ASHUTOSH MISHRA (@ashu3page) April 17, 2018
Jharkhand is facing severe cash crunch. Most of the ATMs are not working since 15 days now. No one knows where has all the cash gone. Neither FM nor PM is available. No one in Govt willing to tell where has all 2000 and 500 notes gone. https://t.co/16QHQ592tb — Dr Ajoy Kumar (@drajoykumar) April 17, 2018
West Bengal Chief Minister Mamata Banerjee, on Tuesday, said the situation reminded her of the demonetisation days.
Seeing reports of ATMs running out of cash in several States. Big notes missing. Reminder of #DeMonetisation days. Is there a Financial Emergency going on in the country? #CashCrunch #CashlessATMs — Mamata Banerjee (@MamataOfficial) April 17, 2018
Communist Party of India member Sitaram Yechury too took to twitter to express his angst.
ATMs were empty in November 2016. ATMs are empty now. And the only party flush with cash is the BJP: the people suffer. — Sitaram Yechury (@SitaramYechury) April 17, 2018
MoS for Finance Shiv Pratap Shukla said: "We've cash currency of Rs 1,25,000 crore right now. There is one problem that some states have less currency and others have more. Government has formed state-wise committee and RBI also formed committee to transfer currency from one state to other. It will be done in three days."
We've cash currency of Rs1,25,000 cr right now. There is one problem that some states have less currency&others have more.Govt has formed state-wise committee & RBI also formed committee to transfer currency from one state to other. It'll be done in 3 days: SP Shukla, Mos Finance pic.twitter.com/Xm4b4NhMqu — ANI (@ANI) April 17, 2018
Earlier, referring to reports of ATMs running out of cash at some places in his state, Madhya Pradesh Chief Minister Shivraj Singh Chouhan claimed that Rs 2,000 notes were vanishing from the market, and alleged that there is a 'conspiracy' behind their disappearance. Addressing a farmers' convention, Chouhan said: "The currency worth Rs 15,00,000 crore was in circulation before demonetisation. After this exercise [demonetisation], the currency in circulation increased to Rs 16,50,000 crore. But notes of Rs 2,000 are missing from the market."
Several states have faced cash shortages despite the fact that currency flows are now at the pre-demonetisation level. A recent analysis by the RBI has found that the rate of cash withdrawals were far more than cash deposits at banks in states like Andhra Pradesh, Bihar, Karnataka, Maharashtra, Rajasthan, Uttar Pradesh, Madhya Pradesh, and Telangana, according to a report in the Business Standard.
According to RBI data, currency in circulation as on 6 April was Rs 18.17 lakh crore.
Bank run
In March, the government's Financial Resolution and Deposit Insurance (FRDI) bill triggered a bank run in two southern states. Thanks to a fear of losing their hard earned money, because of a bail-in clause in the FRDI Bill, people in Andhra Pradesh and Telangana queued up to withdraw fairly large amounts from their bank accounts. The salaried, who typically withdraw only Rs 5,000 to Rs 10,000 in the first few weeks of any month, were seen queuing up to draw the entire amount from ATMs immediately after their salary was credited, reported The Times of India.
ATMs ran dry immediately after the demonetisation drive was announced, on 8 November, 2016, as people rushed to pull out as much cash as possible.
With inputs from agencies
World
Low-income countries face a twin crisis, under pressure to pay down their debt while also confronting emerging environmental issues.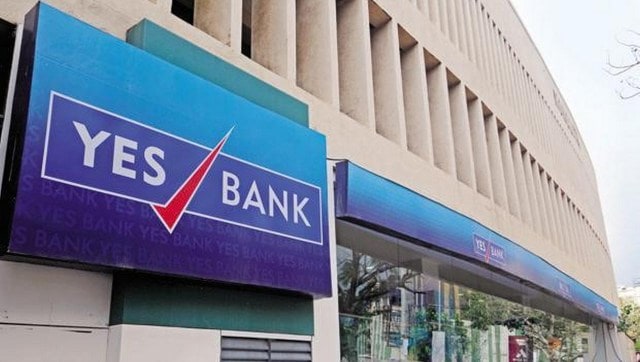 Business
Yes Bank Ltd and certain officials devised the "devious scheme to dump the AT-1 (Additional Tier-1) bonds on their hapless customers", the market regulator noted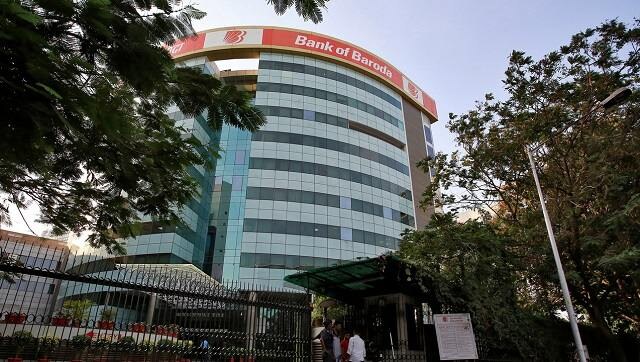 India
The last date to apply is 29 April. Candidates are advised to check the eligibility criteria, age limit, and other important details on the official website