Can we get more non-babu info commissioners please?
Despite a government study recommending that not more than 50 percent of information commmissioners should be former civil servants, the number is much higher.
According to the original spirit of the Right to Information, people of eminence from backgrounds as varied as such as science, law and journalism and administration were to be information commissioners to ensure people received the information they were seeking. However, a recent study has found that two thirds of the information commissioners in the country are retired civil servants.
Less than 10 per cent of information commissioners have non-civil services background, says a study by Commonwealth Human Rights Initiative (CHRI).
In Gujarat, Himachal Pradesh, Tamil Nadu and West Bengal, the state information commissions are filled only with retired IAS officers. "The field of expertise: administration and governance mentioned in the RTI law has become synonymous with the term civil services," says the study.
In 2006- 07, a year after the enactment of the RTI Act, 52 percent of the information commissioners were retired civil servants but that number has now increased to almost 67 percent. On 12 May, the RTI Act completes seven years  of existence.
RTI activists across the country have been saying that the selection of retired civil servants result in conflict of interest.
"The same person who has served in a government office for years is posted as information commissioner- a position where he is supposed to give orders on whether a government office should disclose information or not," said Krishnaraj Rao, Mumbai based RTI activist.
Governments seem reluctant to trust the eminence and expertise of citizens who have never been civil servants in their lives, said Venkatesh Nayak, from the Access to Information Programme, CHRI.
These concerns were reflected in a government sponsored study conducted by PricewaterhouseCoopers (PwC). The study recommended that to implement in spirit the RTI clause regarding selection of information commissioners, people who have worked in the government should be restricted to 50 per cent, if not less.
It added that newly appointed information commissioners (with non judicial/quasi judicial experience) should undergo a three month induction into the role. The report said, "In such cases, the new commissioner may work with one of the existing the information commissioners to understand the procedure and processes. During this period, the information commissioner should not pass orders."
CHRI report shows that 30 per cent of the posts of information commissioners are lying vacant across the country (as on 01 May 2012). This includes posts of state Chief information commissioners in Maharashtra, Manipur and Tripura. The state information commissions of Jharkhand (six), Tamil Nadu (four) Andhra Pradesh, Arunachal Pradesh, Maharashtra and Uttar Pradesh (three each) have the most vacancies.
These vacancies are directly connected to more than 30, 000 pending cases in various information commissions.
Find latest and upcoming tech gadgets online on Tech2 Gadgets. Get technology news, gadgets reviews & ratings. Popular gadgets including laptop, tablet and mobile specifications, features, prices, comparison.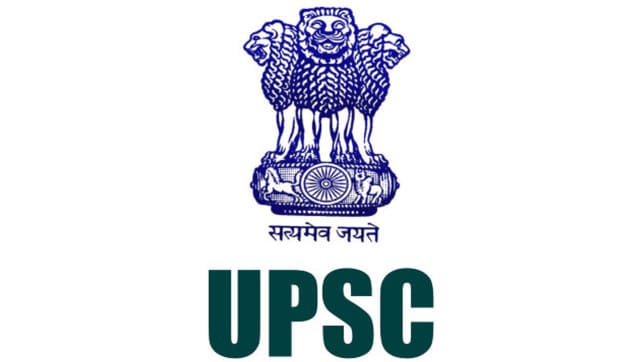 India
UPSC Civil Services Final Result 2019 | Pradeep Singh has topped the Civil Services (Main) examination 2019. The second position has been secured by Jatin Kishore. Pratibha Verma is the topper among women candidates.
India
Singh topped the list of 829 candidates who have qualified for the prestigious civil services, including the IAS, the IPS and the IFS
India
The prelims exam will have two subjects, General Studies and Civil Services Aptitude Test (CSAT). The test will be conducted in both English and Marathi