Caging of Ambedkar statues in Tamil Nadu points out something much darker and sinister
The threat of desecration of statues of BR Ambedkar in Tamil Nadu is so high that authorities had to place these statues in a cage.
With the murder of a man in Dadri, Uttar Pradesh, over rumours of cow slaughter and violence in the holy city of Varanasi over the issue of immersion of Ganesha idols, India perhaps seriously needs to take a look at how united and secular its society really is.
Yet another instance which points at the alarming tension within communities in the society is the caging of statues of Dr BR Ambedkar in Tamil Nadu.
Ambedkar, apart from being the Chairman of the Drafting Committee of the Constitution, was also known for his intense campaigns against the discrimination against Dalits. It is no surprise that he has become one of the most respected leaders in India, especially among the Dalits.
What is disturbing, however, is that the threat of desecration of these statues of Ambedkar in Tamil Nadu is so high that authorities had to place these statues in a cage, according to this BBC report.
And why are these statues being desecrated? Because caste-based discrimination and oppression is still rampant in Tamil Nadu. The report adds that people against equal rights and freedoms being given to Dalits have often provoked rioting and bloodshed by desecrating Ambedkar statues, which includes garlanding those statues with slippers and even cutting off the heads of some statues.
What is even more shocking is that over 70 Dalits had been killed in Tamil Nadu in 2014, according to the report.
However, incidents of such desecration of Ambedkar statues are not just limited to Tamil Nadu.
In July, an Ambedkar statue in Ramayan village in Hansi sub-division of Hisar district in Haryana had been allegedly vandalised, police had said.
The police had also said that some miscreants had broken the fingers and thumb of the right hand of the statue and had thrown it in the bushes, according to PTI.
The villagers had found empty liquor bottles and glass from the scene, SDM Hansi Mukesh Solanki, who had visited the village, had said.
This was the second such incident of vandalism in the village. Five years ago too, an Ambedkar statue had been broken in the village by some miscreants.
In June, a statue of Ambedkar was allegedly vandalised at Palahi village near Phagwara in Punjab. The statue's raised arm was found twisted and damaged, police had said.
Protesting against the incident, members of the Dalit community had blocked traffic on Phagwara-Chandigarh bypass in front of Palahi, at Bhullarai crossing of the bypass and Phagwara-Palahi crossing on Phagwara-Hoshiarpur road.
The protesters had alleged that it was the second such incident of vandalisation in two-and-half-months. Earlier, a statue of Ambedkar had been damaged in local Palahigate mohalla in the intervening night of 4-5 April and police had failed to trace the miscreants, they had alleged.
(With inputs from PTI)
Find latest and upcoming tech gadgets online on Tech2 Gadgets. Get technology news, gadgets reviews & ratings. Popular gadgets including laptop, tablet and mobile specifications, features, prices, comparison.
India
It is time for the stakeholders to formulate a plan that will keep principles of sustainable tourism upfront. The pandemic has forced consumers to be more cautious and focus on sustainability and local communities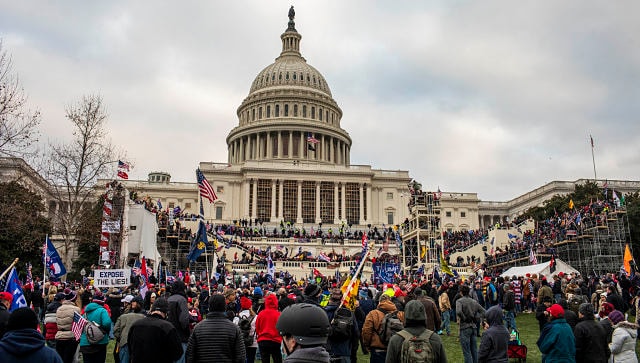 World
A full reckoning will take months or even years, and many lawmakers have called for a formal commission to investigate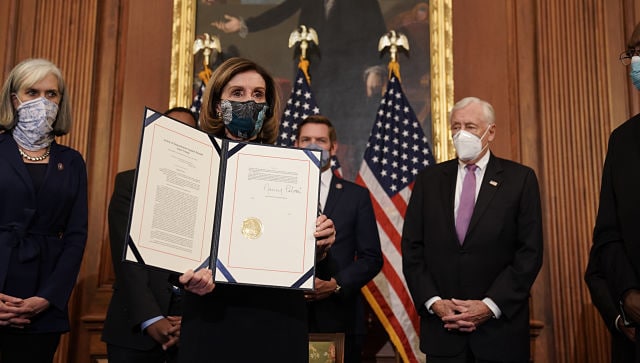 World
While the House moved with remarkable speed to impeach Trump, a Senate trial to determine whether to remove him cannot begin until 19 January, his final full day in office