Bureaucratic management, referral quotas have made doctors as much victims as the patients
Victims of bureaucratic hospital managements and number crunching accountants, the medical practitioners have become statistics who must achieve certain quotas.
Time to whip the band aid off the wound. Check for gangrene.
These just cannot be isolated incidents. Something is wrong with medical science in India as it turns into a cold blooded business.
The Odisha widower carrying his wife's body on his shoulders because there was no ambulance and no one to do her reverence.
In Kanpur an 11 year old boy dies in his father's arms because there was no ambulance to save him precious minutes. And no stretcher available at the hospital when his agonising trek ended.
In Bhairach in Uttar Pradesh, a ten month old baby dies because the staff demands a bribe to okay the admission. The parents were too poor to pay it.
In Mathura, a badly injured youth succumbs to his injuries because the doctors and nurses were allegedly watching the ICC cricket World Cup between India and the West Indies and delayed attending to him.
It is a long list of violations of any code never mind Hippocrates, and yet, we have to ask, is the system now so eroded of human feeling, so totally devoid of the Flo Nightingale effect, that the cool hand on the fevered brow has been replaced by an open palm demanding shekels of silver and gold.
Take their money, my son, these sick and diseased were ordained to be sold.
If irate, grief stricken parents, watching life ebb away from a loved one because of the corrosiveness of indifference turn violent, are they justified or is the doctor simply another cog in a money making machine.
My sister who is an MS patient for the past thirty years and the last seven of which have her confined to her bed with 24/7 care was admitted into a Delhi hospital with fever. And believe it or not, they did an HIV test on her, not once but twice.
She is 64 and cannot move. When asked why on earth they would do that, they said it was procedure. I was livid and helpless. The tests padded the bill.
Last month in Rohtak I annoyed every contact of mine to try get help for a lady whose stay in hospital was being prolonged and her brother was going berserk with the indifferent attitude. Suffice it to say the baby she delivered did not survive the fifth day.
Against this sort of background where unnecessary tests, passing the patient like a bean bag to specialists and turning him or her into a sick person from a healthy one seems more hypocritical.
They may have let much of the rope of their awesome profession (kiss the ground the good ones walk on) but now, that prolonged neglect of seeing the writing on the wall has placed them in a very tight corner.
Victims of bureaucratic hospital managements and number crunching accountants, the medical practitioners have become statistics who must achieve certain quotas. That insidious practice crept up on them like venom and has them now in thrall.
In fact, they are now so trapped in this new world where the bottom line wins over the curative powers of what should be magnificent men and women.
That medicine has become a business is a given. That it has become cutthroat is a new dimension and a very ugly one.
There has to be a realisation that the non-medical end of these institutions have created a monster and doctors and surgeons as much victims as the patients. Nurses are no more than conveyor belts for the instructions. Not that they're all as pure as snow but often enough their jobs are in danger if they do not meet their referral quota.
By this measure, like with lawyers, the billing is the essence of medicine today.
Are doctors embarrassed by this surrender of their skill? Many are but they seem to have sought the sanctuary of helplessness.
Who will fight for that little baby who died because they wanted a bribe for a bed or the treatment. No one. It's just a passing story.
We have all watched helplessly as the ventilator has been used to keep dead people breathing so their kin can be billed thousands extra.
We have all seen the battery of tests ordered, many of them redundant.
We have heard horror stories of operations and procedures halted till the money is paid in advance.
This is not the healing touch.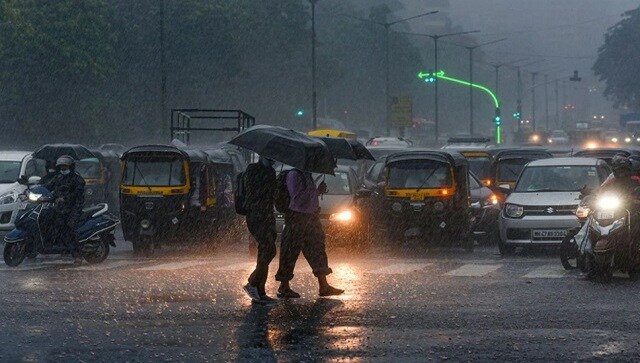 India
The state received an average 155.9 mm rainfall triggering floods in urban and rural areas
India
The weather office has issued 'Red' warning, predicting heavy to very heavy and extremely heavy rains, for Sambalpur, Deogarh, Angul, Sonepur and Bargarh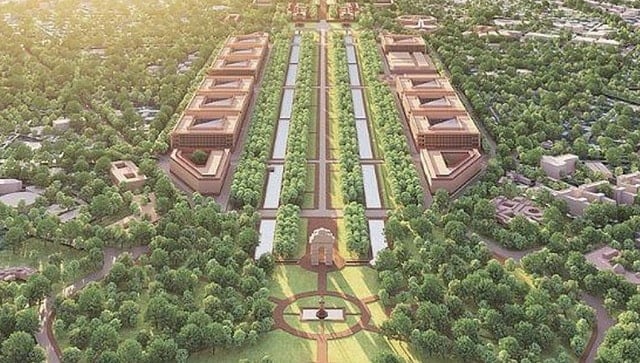 India
In this day and age where even private homes undergo renovation regularly, the Indian State continues to operate out of 90-year-old repurposed colonial homes retained after independence