Bulandshahr violence: India's underground gun-manufacturing industry mocks laws on ownership of weapons
The killing of Subodh Kumar Singh in Bulandshahr by a .32 pistol underscores only a part of the burgeoning number of deaths by bullet in India.
The killing of 47-year-old inspector Subodh Kumar Singh at Siyana village in western Uttar Pradesh's Bulandshahr district by a .32 pistol underscores only a part of the burgeoning number of deaths by bullet in India.
Most of the gun-toting is with country-made Saturday night specials, a crude but effective weapon that kills as easily. The illegal trade is flourishing and since these weapons cannot be traced, they make for a safe choice to engage in crime or simply express rage over even trivial issues.
Last week, a disc jockey (DJ) was arrested in Delhi in connection with an incident in which his bosses opened firing on two persons over the playing of a song in a nightclub.
A 20-year-old girl was shot at by her colleague in October this year. In northwest Delhi, a spurned swain stalked and shot a girl outside her home. Four gangsters killed the cashier of a bank in an armed robbery recently. The video of a man cheerfully and casually shooting a resident of Taimoor colony in the city went viral a couple of months back. In this area, it is not rare to see people firing in the air from moving cars.
These homemade weapons are manufactured from what is now much larger and more organised than a cottage industry. It is an open secret operating from the inner alleys of the townships in Bihar, Uttar Pradesh and now Delhi. A gun, once made from steel piping, has now moved upwards in terms of technology, with lathes and machining tools being employed for a finer product.
On paper, India has very stringent gun laws. The Arms Act of 1959 updated and reinforced in 2016, demanding licences for even .177 and .22 air rifles, makes for the toughest gun laws globally. Ownership is an arduous process. It has turned to mush in terms of safety as the illegal trade has allowed for more than 40 million illegal weapons to hit the market in this century.
We have four official guns per 100 people in India as compared to 100 plus weapons for the same number in the US, but it is cold comfort. Like burner phones, the illegal weapons can be used and discarded and are not traceable.
While much has been written about the underground gun-manufacturing business and how lucrative it is, especially with native 'karigar' ingenuity fine-tuning these fake products and literally creating bespoke but effective weapons, very little data is available on where the bullets come from. While packing a marble or a ball bearing with gunpowder and setting it off in a lead pipe has its own dangers and can truly backfire, getting casings for proper caliber bullets like the .22, the .32, the .45, the 9 mm, 7.92 and the 30.06 bore pistols and rifles or even approximates of the 7.62 Self Loading Rifle used by the army is not easy. The armed forces, paramilitary and police are very stringent about collecting empties at shooting ranges and making these casings calls for complicated equipment.
No longer a side business, much of the stuff above the level of the homemade 'musket' ammo comes through West Bengal and has a 'made in China' stamp on it. It is smuggled into the mainland in many intriguing ways and then dispensed through the network to 'customers'.
As investment in illegal arms increases and the market wants more, the capability to produce casings will improve markedly. Spent 12 bore cartridges are often left in shooting ranges and can be taken and reinvented on their brass base. Once the machining upgrades, getting the gunpowder and the cap is child's play. It is pretty much on the cards that having an illegal weapon with enough ammo will soon spike even sharper and become as common as a smart phone, making our laws totally redundant.
There is a school of thought that believes it is the draconian laws prohibiting guns that galvanise the illegal trade. If people could buy legal weaponry, the acts of violence would reduce. It is a moot thought. Perhaps what is needed is a crackdown on the ammunition and the routes it takes from manufacture to the barrel of a gun.
Without bullets, the gun is just a lead pipe.
Find latest and upcoming tech gadgets online on Tech2 Gadgets. Get technology news, gadgets reviews & ratings. Popular gadgets including laptop, tablet and mobile specifications, features, prices, comparison.
India
Accordig to district officials, over 1.50 lakh people in Kaisarganj, Mahsi and Mihipurva tehsils of Bahraich have been affected while 171 houses have been damaged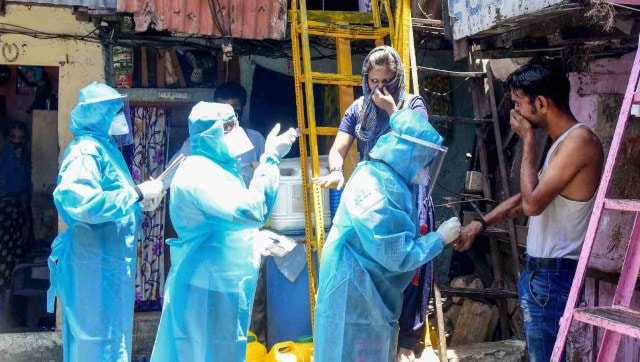 India
According to the state government, the number of active cases is now at 43,654, while 63,402 people have been discharged from hospitals after treatment
India
Taking cognisance of the incident, Chief Minister Yogi Adityanath asked Gautam Buddh Nagar police commissioner Alok Singh to reach the spot.