Budget 2020: Govt introduces five income tax slabs with lower rates for those foregoing exemptions, earlier regime to coexist for now
Finance Minister Nirmala Sitharaman on Saturday introduced new slabs and reduced the tax rate for different slabs for an individual income of up to Rs 15 lakh per annum, if a taxpayer opts for foregoing exemptions and deductions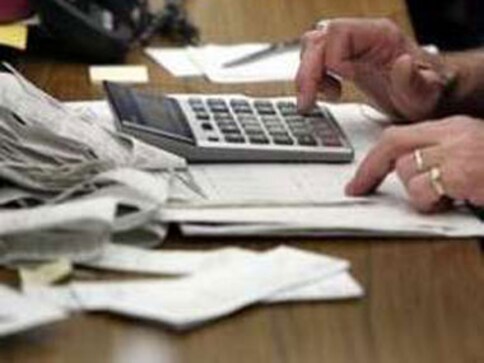 Finance Minister Nirmala Sitharaman on Saturday introduced new slabs and reduced the tax rate for different slabs for an individual income of up to Rs 15 lakh per annum, if a taxpayer opts for foregoing exemptions and deductions

The new tax regime will be optional and the taxpayers will be given the choice to either remain in the old regime with exemptions and deductions or opt for the new reduced tax rate without those exemptions, she said in the Lok Sabha while unveiling the Budget 2020-21

Under the proposal, people with an annual income of Rs 5 lakh to Rs 7.5 lakh will have to pay a reduced tax rate of 10 percent; between Rs 7.5 lakh and Rs 10 lakh 15 percent; between Rs 10 lakh and 12.5 lakh 20 percent; between Rs 12.5 lakh and 15 lakh 25 percent; and above Rs 15 lakh 30 percent, she said
Finance Minister Nirmala Sitharaman on Saturday introduced new Income Tax slabs, reduced the tax rate for different slabs, and also rejigged rates.
Tax slabs are eligible only for those individuals earning up to Rs 15 lakh per annum. However, the taxpayer must opt for the foregoing exemptions and deductions.
The new tax regime will be optional and the taxpayers will be given the choice to either remain in the old regime with exemptions and deductions or opt for the new reduced tax rate without those exemptions, Nirmala Sitharaman said in the Lok Sabha while unveiling the Budget 2020-21.
It is to be noted that once the option to opt for new tax regime is exercised, it will remain valid for subsequent years.
Sitharaman further said that those earning up to Rs 5 lakh will not pay any tax either in the old regime or in the new regime.
The new personal income tax regime proposes the following tax structure:
Taxable Income Slab (Rs.)
Existing tax rates
New tax rates*
0-2.5 Lakh
Exempt
Exempt
2.5-5 Lakh
5%
5%
5-7.5 Lakh
20%
10%
7.5-10 Lakh
20%
15%
10-12.5 Lakh
30%
20%
12.5-15 Lakh
30%
25%
Above 15 Lakh
30%
30%
*without exemptions and deductions
Under the new tax proposal, people with an annual income of up to Rs 2.5 lakh will not have to pay any tax.
For income between Rs 2.5 lakh to 5 lakh, the tax rate (as earlier) is 5 percent.
Under the proposal, people with an annual income of Rs 5 lakh to Rs 7.5 lakh will have to pay a reduced tax rate of 10 percent; between Rs 7.5 lakh and Rs 10 lakh 15 percent; between Rs 10 lakh and 12.5 lakh 20 percent; between Rs 12.5 lakh and 15 lakh 25 percent; and above Rs 15 lakh 30 percent, she said.
The proposal would lead to a revenue sacrifice of Rs 40,000 crore per annum, she added.
The minister further said that the new regime will be optional and individuals can continue with old regime if they desire so.
Observing that there are about 100 tax exemptions and deductions, she said that 70 of them are being removed in the new simplified tax regime, while the remaining will be reviewed and examined in due course.
Sitharaman further said that in the new tax regime, substantial tax benefit will accrue to a taxpayer depending upon exemptions and deductions claimed by him.
For example, a person earning Rs 15 lakh in a year and not availing any deductions etc will pay only Rs 1,95,000 as compared to Rs 2,73,000 in the old regime. Thus his tax burden shall be reduced by 78,000 in the new regime, the minister said.
Some of the deductions that have been proposed to be removed include, standard deduction, house rent allowance, under Article 80 of IT Act (which include insurance premium, contribution towards provident fund and certain pension funds).
No dividend distribution tax for corporates
Finance Minister Nirmala Sitharaman on Saturday said dividend distribution tax has been shifted to individuals instead of companies.
#Budget2020 | Dividend Distribution Tax abolished; #NirmalaSitharaman says revenue loss of Rs 25,000 cr due to abolishment of #DDT #GoingForGrowth #BudgetWithCNBCTV18 #BudgetSession2020 pic.twitter.com/0TbhHYnaxH

— CNBC-TV18 (@CNBCTV18Live) February 1, 2020
In her second Budget presentation, the Finance Minister said concessional tax rate of 15 percent has been extended to power generation companies.
The government plans 100 percent tax concession to sovereign wealth funds on investment in infra projects, she added.
Sitharaman further said concessional withholding rate of 5 percent on interest payment to non-residents has been extended up to 30 June, 2022.
The Finance Minister also proposed deferment of tax payment by employees on employee stock ownership plan (ESOPs) from startups by five years.
Govt proposes cut in tax on cooperative societies to 22%
Finance Minister Nirmala Sitharaman also proposed the reduction of tax on cooperative societies to 22 percent plus surcharge and cess, from 30 percent at present.
Presenting the Budget for 2020-21, Sitharaman also announced extending by one year the date of approval of affordable housing projects for availing tax holiday on the profit earned by developers.
She also announced the extension of an additional Rs 1.5 lakh tax benefit on interest paid on affordable housing loans to March 2021.
Sitharaman further said the Income Tax Act will be amended to allow faceless appeals against tax orders on lines of faceless assessment.
She also proposed a scheme -- 'Vivad se Vishwas' -- to bring down litigation in direct taxation scheme saying 4.83 lakh direct cases are pending in various appellate forums.
In order to ease allotment of PAN, new process of instantly allotting the same through Aadhaar will be brought, Sitharaman added.
Direct taxes are the lowest, simplest and smoothest, the finance minister said.
(With PTI inputs)
News & Analysis
Looking to buy a smartphone on a budget of Rs 10,000? Here are your top five options this month.
India
The decision was made at the meeting of the Crisis Management Group presided over by Chief Minister Nitish Kumar. The state saw a 10 percent positivity rate over the past week
First Cricket News
Minister Nathi Mthethwa wrote to the rival factions in the sport— the members' council and the interim board— on Thursday stating he will use his powers under a government Act "by defunding CSA and derecognising CSA and I will cause this to be published in the Government Gazette".