Budget 2013: FM wants Waste-to-Energy plants, but is India ready?
Finance Minister P Chidambaram today announced a scheme to encourage cities and municipalities to take up waste-to-energy projects in PPP mode. But is India ready for such ambitious plans yet?
Finance Minister P Chidambaram announced a scheme to encourage cities and municipalities to take up waste-to-energy projects in public-private-partnership (PPP) mode.
With waste management seen as a growing problem in both urban and rural areas, the finance minister announced different instruments such as viability gap funding, repayable grant and low cost capital to encourage civic bodies to set up such plants.
"I propose to support municipalities that will implement waste-to-energy projects through different instruments such as viability gap funding, repayable grant and low cost capital," he said.
A Waste-to-Energy (WtE) plant is one where either electricity is generated directly through combustion, or a combustible fuel commodity, such as methane, methanol, ethanol is produced.
Such plants have worked in developed countries such as Germany, Austria, Japan and Sweden. All WtE plants in countries that are part of the Organisation for Economic Co-operation and Development must meet strict emission standards, including those on nitrogen oxides (NO), sulphur dioxide (SO2), heavy metals and dioxins.
India, however, still does not have the infrastructure or the facilities to regulate toxic emissions from such plants.
In 2010, Jindal Ecopolis set up a WtE plant in Okhla, New Delhi but residents of the area protested, alleging the plant violated Municipal Solid Waste (Management & Handling) Rules and posed a serious health risk to those residing barely 150 metres away from the plant.
A 31 page report of the Ministry of Environment and Forests constituted committee condemned the plant saying it has violated every rule in the rule book including environmental clearance conditions.
Interestingly, Mumbai wants to set up a similar plant. The Brihanmumbai Municipal Corporation (BMC), which is facing an uphill task of managing the city's waste. has approached Jindal Ecopolis to set up a plant in one of its three landfill sites.
A civic official told the Indian Express, "We have approached the company as they have successfully implemented such a plant in Delhi. Also, if any foreign company plans to set up the plant in the city, they would have to do it in a joint venture with an Indian company."
But is India ready for such plants?
A March 2010 Ministry of Environment and Forests report titled 'Road Map on Management of Wastes in India' estimates that in India, 60% of solid waste is organic and there are only 110 facilities in the country for treating hardly 50% of the organic waste that is generated."
The same report further states that strategies for recovering energy by incineration of packaging waste should be discouraged and banned.
"The comprehensive integrated policy framework on waste management should guide national and local level actions, which emphasise the value of reducing, reusing and recycling waste as the primary ways for its management, instead of mere disposal," it stated.
Yet, the budget has made no provision to encourage such mechanisms. India still doesn't have a policy encouraging recycling and composting by municipalities and civic authorities, despite having a huge unorganised sector active in the industry.
Ravi Agarwal director of the New Delhi-based organisation Toxics Link questioned why instead of water to energy plants the government did not encourage recycling by providing subsidies.
"Why can't we focus on recycling and composting as a means to tackle the problem of waste management? Composting plants failed not because of the method, but because it couldn't survive in the market. You subsidise fertilisers but don't provide subsidies for compost," he told Firstpost.
When asked what his opinion on the budget's support to municipalities and cities that implement waste-to-energy plants, Agarwal said "It is a very skewed way of looking at things."
"Why is burning waste the most important thing? We still don't have infrastructure to regulate these toxic emissions which are critical," Agarwal said.
"Waste energy is not the best solution for India. We need to focus more on material recovery. Waste to Energy plants have huge impacts on those who live on waste," he said.
Find latest and upcoming tech gadgets online on Tech2 Gadgets. Get technology news, gadgets reviews & ratings. Popular gadgets including laptop, tablet and mobile specifications, features, prices, comparison.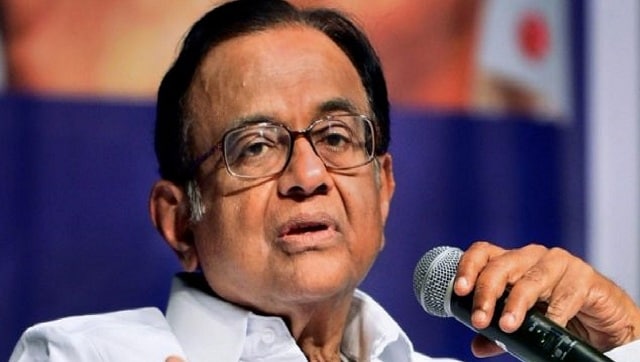 India
The 'Peoples' Alliance for Gupkar Declaration' was formed on Thursday in presence of NC leader Farooq Abdullah, PDP chief Mehbooba Mufti, Peoples Conference's Sajad Lone, and CPM's Mohammad Yousuf Tarigami
India
Besides the three-phased Bihar Assembly polls starting 28 October, bypolls to one Lok Sabha and 56 Assembly seats spread across 12 states, including 28 in Madhya Pradesh, will be held on 3 and 7 November
World
The winners were picked on the basis of the loo's capabilities, its technical maturity, safety and overall innovation factor.