BSF's 'Operation Arjun' forced Pakistan Rangers to commit to peaceful resolution of issues, say defence officials
It was finally the BSF's 'Operation Arjun' that brought the Pakistani border guards to commit themselves to a peaceful resolution of issues.
New Delhi: After a month of heavy exchange of fire with Pakistan, it was finally the BSF's "Operation Arjun" that brought the Pakistani border guards to commit themselves to a peaceful resolution of issues, say defence officials.
"Operation Arjun", targeting farms and residences of Inter-Services Intelligence (ISI) officers and retired Pakistani Army officers, was unleashed after heavy Pakistani firing and shelling killed Border Security Force constable KK Appa Rao on 25 August.
Rao, deployed with BSF's 192 Battalion in Jammu sector's Budhwar border outpost, fell victim to snipers of the Pakistan Rangers.
An official document accessed by IANS revealed that "Operation Arjun" continued till 24 September, with the BSF using small and medium arms as well as aerial weapons, causing heavy casualties and damage on the Pakistani side.
This led to more heavy firing and intermittent shelling by the Pakistanis in the Akhnoor, Jammu and Samba sectors, mostly targeting BSF posts and civilian-inhabited areas in Jammu and Kashmir.
In the month-long cross-border firing between 25 August and 24 September, seven Pakistan Rangers personnel and militant infiltrators as well as 11 Pakistani civilians were killed. "As many as 35 Pakistan Rangers were also injured in BSF's retaliatory firing."
Firing by Pakistan Rangers also claimed the lives of a BSF trooper and a civilian, the document showed, adding that six BSF personnel and 16 civilians were also injured in the ceasefire violations by the Rangers.
But "Operation Arjun" dramatically changed the situation, leading to the Pakistan Rangers initiating a request at the level of Director General for bi-annual border talks in a bid to end the spiralling clashes.
"Operation Arjun" followed the equally successful 2016 "Operation Rustam" by the BSF.
The BSF forced the Pakistan Rangers to silence their guns gradually and then talk, the document noted.
As a result, the Rangers' Director General told BSF chief KK Sharma they were ready for DG-level bi-annual border talks in New Delhi, the document said.
Three days of talks between the two sides took place from 8 November — after a gap of over one year.
At the conference, the BSF chief said the dialogue was a limited success.
"My feeling is these conferences are held in a very friendly atmosphere and both sides are eager to make things better. Unfortunately, the situation in Pakistan is such that not much headway takes place on the actual ground, I am sorry to say," Sharma told IANS.
"The limited takeaway was that a dialogue started after a long gap," Sharma added.
According to Sharma, the International Border in Jammu and Kashmir witnessed 1,020 incidents of ceasefire violations by Pakistani forces in the last one year, followed by numerous attempts by militants to sneak into India.
India
This comes after army officials revealed that the new modus operandi to indoctrinate and train Kashmiri youth in militancy was to call them through proper visa channels, rather than having them take the risk of crossing the border illegally.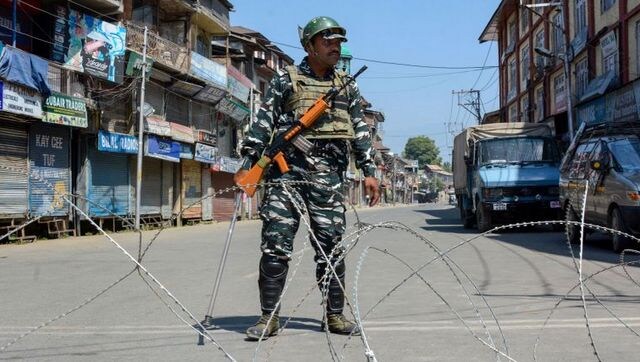 India
Kashmiri Shia politician Ruhullah Mehdi said if the Friday prayers and other major religious functions continue to be banned in wake of COVID-19 pandemic and 'this particular procession suddenly encouraged in isolation, I see nefarious designs behind it'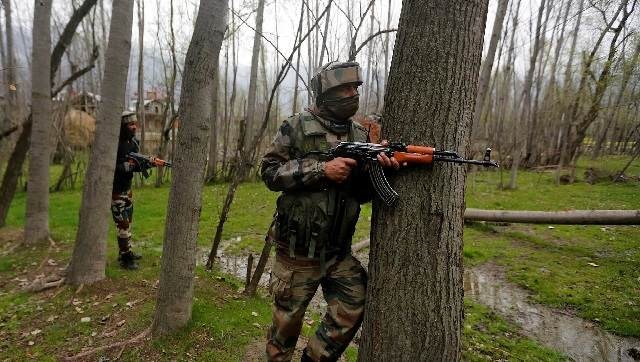 India
Security forces launched a cordon and search operation in Shokbaba forest in the Sumblar area of Bandipora in north Kashmir following inputs about the presence of terrorists, officials said