BS Yeddyurappa hosts 33 Dalit families at his residence as part of his 'janasamparka yatra'
Karnataka BJP President BS Yeddyurappa hosted 33 Dalit families from across the state at his residence in Bengaluru, as a mark of gratitude to their hospitality during his state wide tour
Bengaluru: Karnataka BJP President BS Yeddyurappa on Monday hosted 33 Dalit families from across the state at his residence in Bengaluru, as a mark of gratitude to their hospitality during his state wide tour.
Considered as an attempt to woo Dalit votes, the families were served with lunch along with gifts besides taking them for sightseeing in the city.
Several BJP leaders including Govinda Karajola, CM Udasi, Shobha Karandlaje and Madara Chennaya Swamiji, a seer from the Dalit community participated in the event, BJP in a statement said.
As part of his 'Janasamparka yatra' and drought study tour across the state in May, Yeddyurappa along with other leaders partook of breakfast at dalits houses across the state.
The former chief minister also quoted controversy during this state wide tour as it was alleged that he had breakfast brought from a nearby hotel instead of what was homemade, which drew flak from both the Congress and JD(S).
Refuting the charge, Yeddyurappa had termed it as a malicious campaign by the Congress unable to resist his visit to dalit mohallas.
"Felicitated and hosted lunch for Dalit families who provided me hospitality during BJP's Janasamparka Yatra," Yeddyurappa tweeted with pictures of him serving food to Dalit families.
"I have seen your situation when I visited you. I can never forget the the richness of your heart, despite poverty," he was quoted as saying to Dalit families in the release.
Promising to work for their upliftment, he said "those who want to criticise me, let them criticise. I will keep visiting Dalit houses and continue to work for their upliftment," he said.
India
Unity in diversity is the fundamental ethos of Indian culture, land and people but the education system seems to be heading in the opposite direction
India
Rejecting the allegations, the district deputy commissioner said the officer had been asked to rectify contradictory numbers of COVID-19 cases and deaths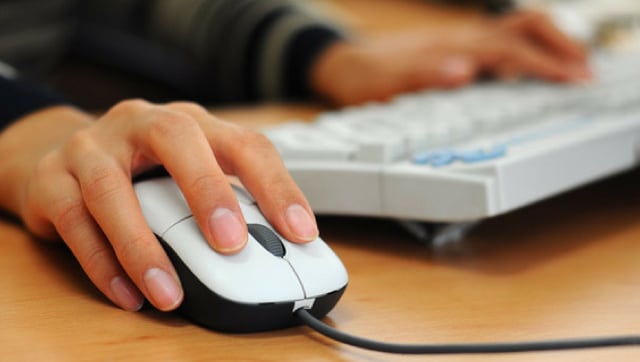 India
Earlier, the state government had postponed both SSLC and PUC second-year exams due to the surge in coronavirus cases