Brother of PDP leader Mohammad Shafi Dar found dead in Srinagar hotel
A 36-year-old man, brother of a ruling PDP leader in Jammu and Kashmir, was found dead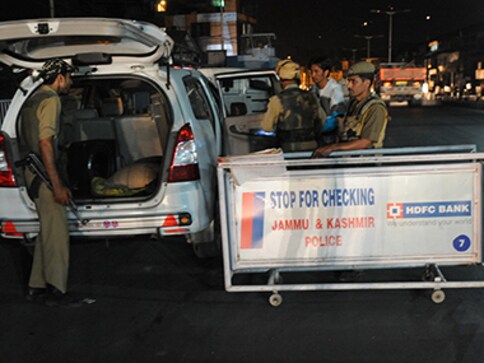 Srinagar: A 36-year-old man, brother of a ruling PDP leader in Jammu and Kashmir, was found dead inside a hotel room in Srinagar, police said.
The deceased has been identified as Reyaz Ahmad Dar, a brother of Mohammad Shafi Dar, who is the Handwara zone president of the ruling PDP, an official said.
The body was recovered under suspicious conditions from a hotel room in Dalgate area of the city, the official said, adding that there was no visible mark on it.
Police said the deceased was living with his brother. A case has been registered and probe is underway, police said.
India
Manoj Sinha was addressing the IIT BHU Global Alumni Meet at Santa Clara in California
India
The decision has been taken in view of the aspirations and feelings of the people and the great contribution of the Maharaja, said Lieutenant Governor Manoj Sinha
India
The SIA team reached a Bunglow in the area, early Wednesday morning. While the search for information is on inside, there is huge security at the gates